During her time in New York City She worked at an internationally renowned architecture firm, Pei Cobb Freed and Partners. She has exhibited paintings in the group show "Cabinet of Curiosities" by Cagla Cabaoglu gallery for Scope Miami 2016. Moving forward in her career, she has exhibited her work in two group shows in 2017 at PG Art Gallery. She has also attended The Art Students League of New York before moving to Geneva, Switzerland.
Ebru Duruman was born and raised in Istanbul, Turkey in a socially conservative, heteronormative milieu. While growing up in Turkey, she was advised to pursue a conventional career path and her sexual interest in women was not warmly welcomed. In stark contrast to her sumptuous current paintings that embrace in totality the sexuality of the female spirit, her early works depicted dead, armless women with closed legs.
Duruman's journey towards acceptance and comprehension of her sexuality led to a deep exploration of the properties of sexual identity, the body, culture, and love. Through her abstract depictions of the female body, she often demonstrates a detachment between one's self and one's physical and emotional experiences and presents sexuality as a bridge between the body and the mind. Her impassioned images hover at the intersection of abstraction and figurative painting and imbue her bodies with an impassioned physicality.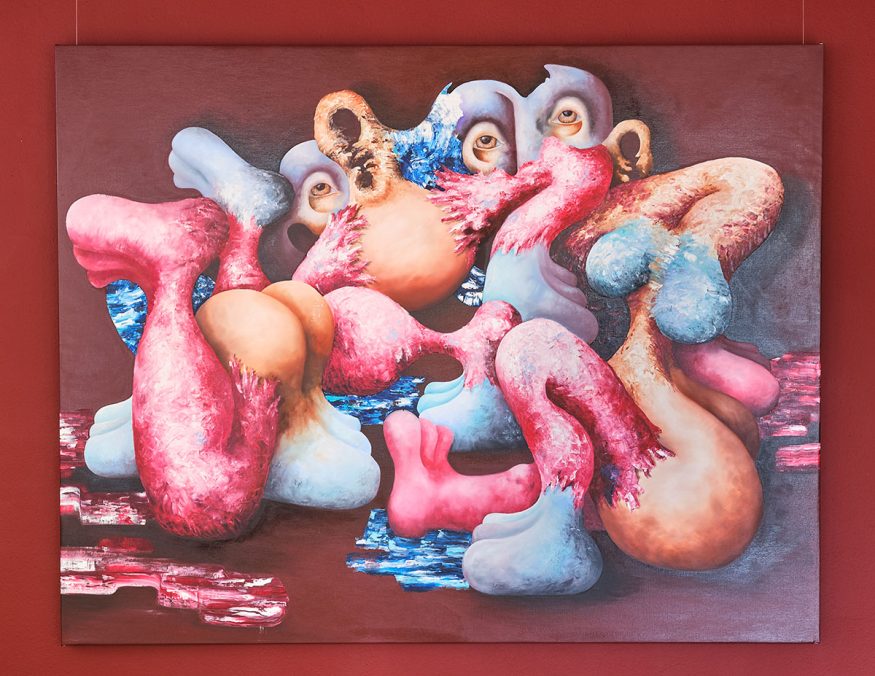 Where do you draw your inspiration for your works?
My paintings are driven both by an intuitive fascination with the visual interplay of colors and forms that began in my childhood, and a desire to showcase my findings on sexuality and selfhood. Many of my works are self-portraits showing the me inwardly observing representations of my body and sensory experiences as well as figures consuming each other sexuality and emotionally, and pain and pleasure is the outcome of these interactions. My work usually circles around inner struggle. Every human is capable of feeling great pleasure and pain and this is one of my dominant themes in her art.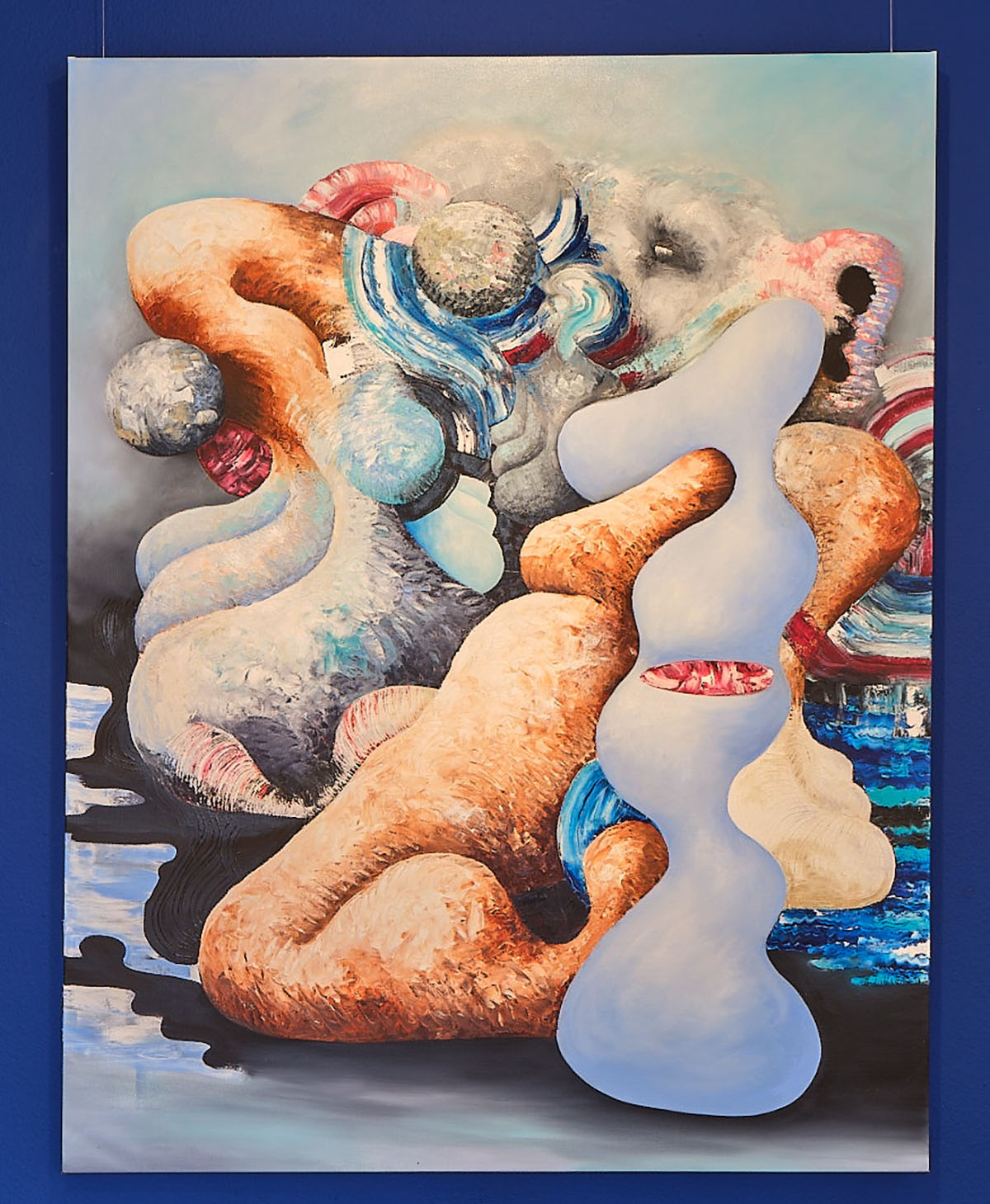 Where is your studio and what do you like most about the space?
Currently my studio is in my apartment in Geneva, Switzerland. I love the fact of having my studio in my apartment because it gives me the freedom of working whenever i feel like it without having to travel. Sometimes i have the urge to paint during different hours of the day and living in my studio helps me work much easier and much more comfortably at this stage of my life.
How are your works created?
I work mostly with oil paint. I love oil as a medium because i find it to be much more liquid then other mediums and oil paints tend to dry much slower than other mediums where it gives me the freedom to play around with colors and shapes much easier. I all ways have seen a resemblance between humans and oil paint where emotions like oil paint can be manipulates, worked on and changeable.
What do you listen to while you're working?
I listen to all sorts of music while painting. I would not be able to narrow down to a single genre. My paintings are a representative of my current emotional self and there for every time i start a new work i play a song that i feel that represents my feelings at that specific time. It can be rap, Hip-hop, deep house, electro, pop, disco, classical music and sometime silence.
Do you have a special hobby? How do you spend your free time?
Moving to Geneva has been very special to me in a sense that during my free time i get to enjoy a lot of outdoor experiences. I love to go to the mountains and spend time hiking. During summer i love to spend time close to an ocean.
Do you have any exhibitions coming up or any new projects for the future?
I am currently preparing for my first solo exhibition with Bloom Galerie in Geneva. This has been a very special time in my life. I have exhibited in multiple group shows but to have my first solo show and to see all of my paintings together in one space that is not my studio is a great thrill for me.
Ebru Duruman – www.ebruduruman.com