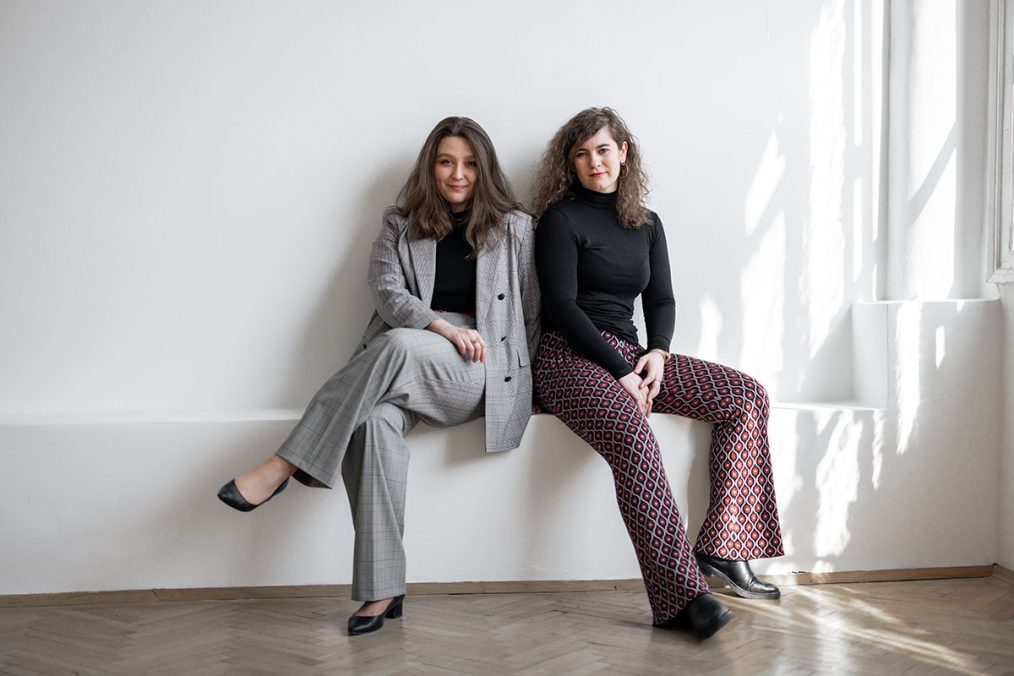 From March 9th until April 6th the exhibition project "The Female Landscape: Rethinking the Body through the Photographic Image and Beyond" is on view at the historic association VBKÖ (Vereinigung bildender Künstler*innen Österreichs) as part of Foto Wien Festival featuring Tina Graf, Claudia Larcher, Stephanie Misa, Song Jing and Anna & Maria Ritsch.
What does C/20 stand for?
C/20 stands for many different things that inform the way we work. C for community, for contemporary art, for collaboration, but of course also for curating. And /20 because we founded the association in the year 2020, a year that has had a great impact on us all.
What were your motivations and what are your main goals?
We have a few main goals, one of which is to support emerging artists, with a focus on female artists as well as artists from ethnic minorities, as equality and accessibility in the arts is very important to us. We also want to support learning and development in the field of arts and culture by trying to make art more approachable for the general public, creating informative, immersive exhibitions and events that ignite discussions, as well as creating content and publications that people can use to engage with not only contemporary art but many other themes within the cultural sector. We are not only an association that supports artists, but we want to support art professionals in general.
In what ways can artists be further supported?
This is a broad topic, because support can range from exhibitions to artist interviews, as well as content like artist talks, podcasts, or pieces of writing. Things as small as Instagram features and reposts help, because communication is a main way of showing support. For us, something we aspire to do is encourage collaborations, because that's how we believe we can help artists and art professionals alike.
Is marketing more important than the art itself?
NO, definitely not! But it is an important tool in terms of making art more accessible and to communicate it to a wider public. It is an additional aspect that helps bring art closer to the community, but what really makes the art connect to the people is the art itself. Marketing is important, yes, but is only complementary to the art. Different art also needs different approaches to marketing – it is a unique process each time and the art is what defines it.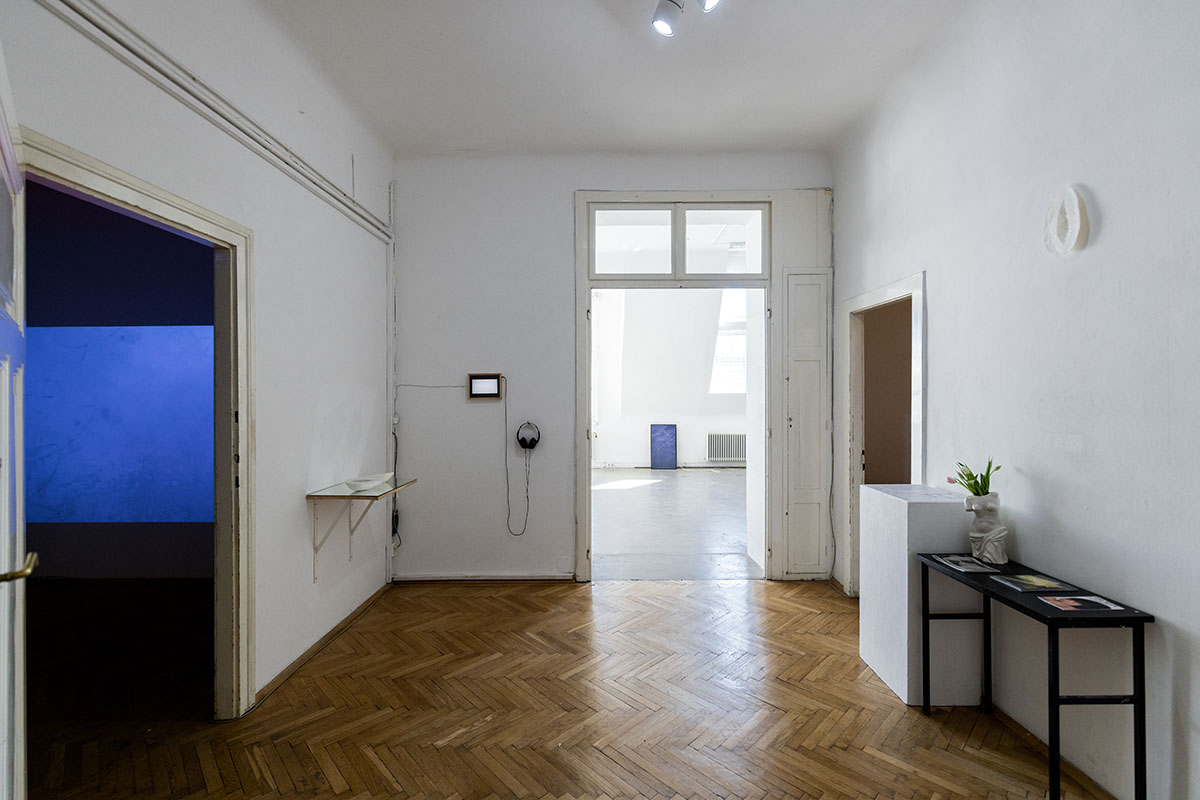 Which exhibition are you showing at the FotoWien Festival?
It is called "The Female Landscape: Rethinking the Body through the Photographic Image and Beyond" and features six amazing female artists: Tina Graf, Claudia Larcher, Stephanie Misa, Jing Song, Anna & Maria Ritsch. Within the exhibition, the female body as landscape is investigated through a feminist lens, exploring the various factettes and intermedial states of being a woman. The exhibition includes works engaging with Mother Nature while simultaneously exemplifying the parallels between natural environments and the landscape of the woman. Some artworks within the exhibition are photographic, but other works engage with photography in innovative ways, accompanied by sculptural, aural and moving-image works. This not only creates a more stimulating installation, but it furthers the discussion of rethinking the landscapes of artistic practice and medium specificity, as well.
Do you already have a suitable space for it?
We have found a great space! We will be exhibiting in the VBKÖ – Verein Bildender Künstler*innen Österreichs, or 'The Austrian Association of Women Artists'. Being able to display in this space is meaningful for us and the exhibition, because the VBKÖ belonged to the early movements of women artists, creating opportunities for women in the arts historically. Their mission since being founded in 1910 has been to aim for the improvement of the representation of women within the artistic, economic and educational spaces in society. Today, the VBKÖ supports the artistic projects with contemporary intersectional feminist ideologies, allowing for experimentation and political discourse.
Why did you choose Tina Graf to take part in the exhibition?
We believe in her, her works and the concepts behind her works, as is with all of the talented women in this group show. We had the theme that FotoWien determined for the open call, and did our research. We considered a multitude of artists, but these six women were the ones who inspired us for the topic. With their works and respective artistic practices in mind, we then came together as a duo and formulated the exhibition concept.
"The Female Landscape: Rethinking the Body through the Photographic Image and Beyond" curated by Paula Marschalek and Alexandra Steinacker for C/20
Artists: Tina Graf, Claudia Larcher, Stephanie Misa, Song Jing, Anna and Maria Ritsch
Loaction: VBKÖ, Maysedergasse 2/28, 4th floor, 1010 Vienna
Exhibition Dates & Opening Times: March 9 – April 6 2022 | Wed- Fri: 2-7pm | Sat: 12-6pm
Special Program: Curator's Tour: every Thursday, 10., 17., 24., & 31.03.22, 14:00-19:00 | Workshop: 17.03.22, 18:00 | Tour in collab with the initiative unsichtbar: 18.03.22, 19:00 (meeting point: @neverathome, sign up: info@c-20.art) | Artist Talk: 19.03.22, 15:00 | Bildbesprechung: 19.03.22, 18:00
---
Paula Marschalek is an Austrian art historian and cultural manager. She studied History of Art at the University of Vienna and continued her education at the University of Applied Arts where she obtained her Master in Arts and Cultural Management. She has worked in renowned art institutions such as the Dorotheum and the Kunsthistorisches Museum, has gained experience in the art market as a Communication Manager at Galerie Rudolf Leeb, and from September 2019 to March 2020 she completed a cultural management scholarship at the MAK Center in Los Angeles, USA. She writes on a freelance basis for magazines that focus on art and culture. With Marschalek Art Management, she develops individually tailored communication strategies for artists and cultural workers. www.instagram.com/marschalek.art/
Alexandra Steinacker Clark (AUT/USA), is an American-Austrian art historian, curator and writer. She lives and works in London, UK. She obtained her BA in History of Art at University College London and continued her education at Goldsmiths University with an MA in Arts Administration and Cultural Policy, graduating with first class honors and distinction respectively. Her specializations include feminism and artificial intelligence in contemporary art, western museum and cultural policies, as well as accessibility and engagement in the arts. She is the Studio Manager at Shezad Dawood, works part-time at Sotheby's auction house, is an Ambassador for MTArt Agency, and is the founder and host of the 'All About Art' podcast. www.instagram.com/alexandrasteinacker/