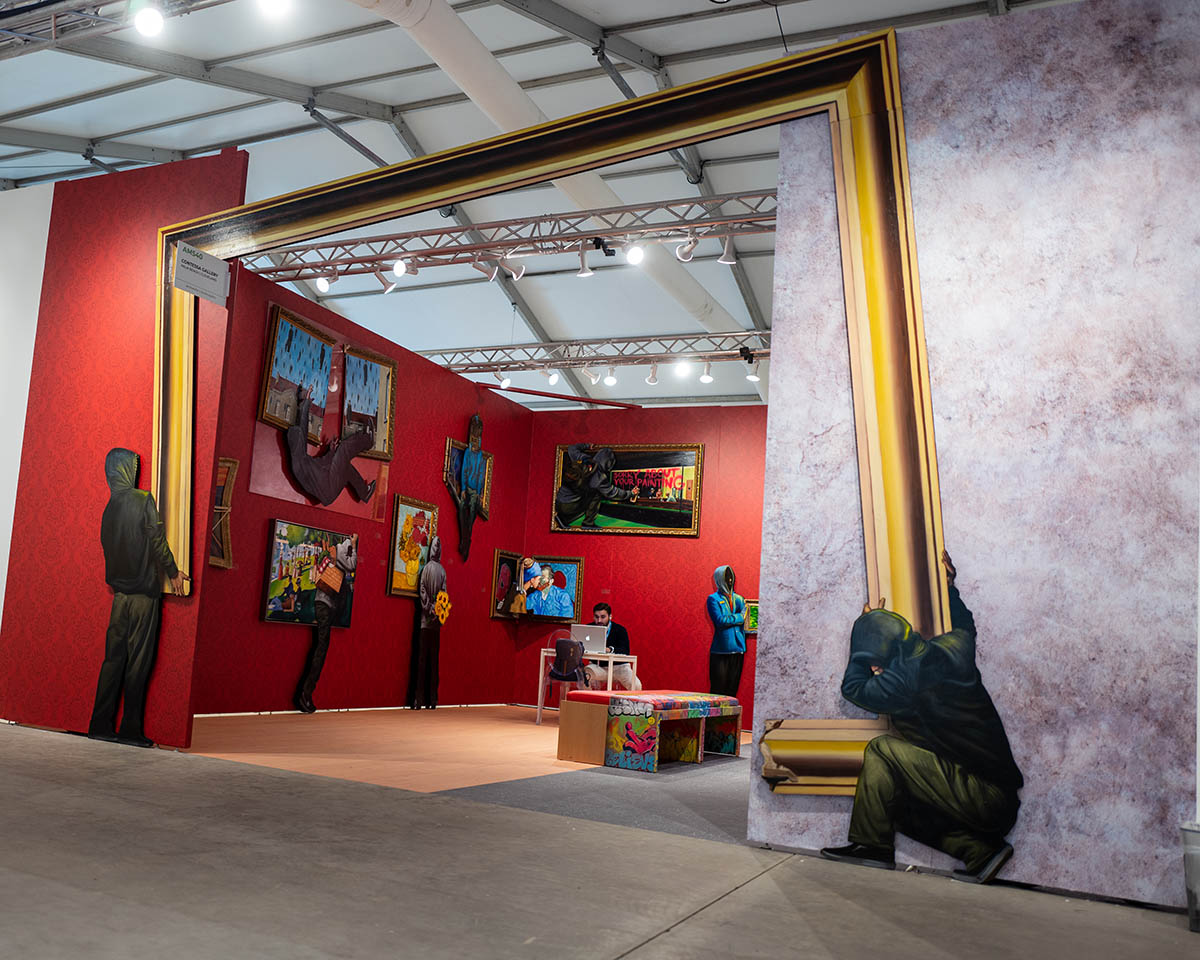 He grew up around some of the most renowned street artists like Banksy, Invader, and Shepard Fairey and he is the son of "Exit Through the Gift Shop" star Mr. Brainwash.
What is your background? How did you get into art?
I am L.A born and bred. My dad, Mr. Brainwash, is himself a Street Artist/Pop Artist so I picked up on his knowledge and expertise at a very young age by working alongside him at his studio. Art has always been part of my life; I was in grade school when my dad started filming Street Artist's in their own element. This is the earliest I can remember art being in my life and the catalyst that would eventually lead me to pursue a career in the arts.
What inspires you?
I'm generally inspired by anything that seems to be making an impact on our society/culture, with some issues taking priority over others. I'm also visually inspired by my city and the urban art and culture it has fostered. Sometimes a drive through my city can really get those creative juices flowing. Music and certain ideas/concepts inspire me as well as going to an art show. Inspiration can come at any moment and under different circumstances.
How do you create your work?
There isn't a formula to my process, I experiment a lot in the studio, some days ill work on woodcuts and other days on canvas. Sometimes I'll go outdoors and work on a mural and other days I'll just sketch in my sketchbook. Keeping it flexible has always been my approach, so there is no telling how I'll go about curating my next show.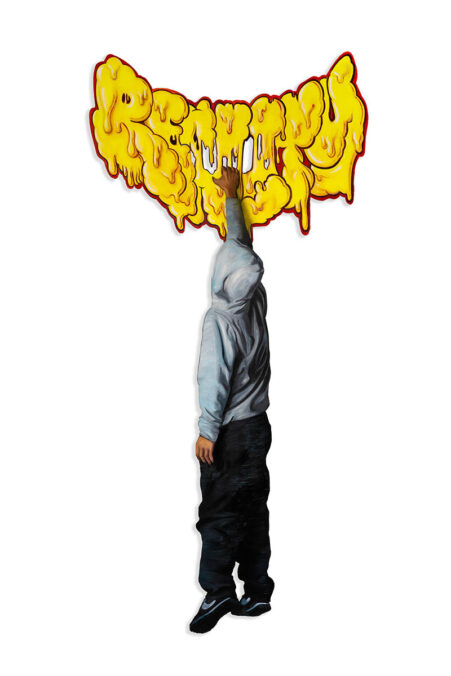 What are your needs as an artist?
My needs as an artist include access to resources like art supplies and workspace, constructive feedback from friends and family, mental support from loved ones, and finding moments of inspiration via being outdoors or attending an art show. After those needs are met, coffee, spray paint, oil paint, and a blank canvas are all I need.
What is the role of art in society?
To enrich our lives and inspire us. Sometimes to teach us something and sometimes just to decorate a home or embellish a street and even more importantly, to give a voice to those that don't have one. Art can simply be a creative vehicle for a vivid imagination or a way to influence and sway an opinion on certain ideas and topics.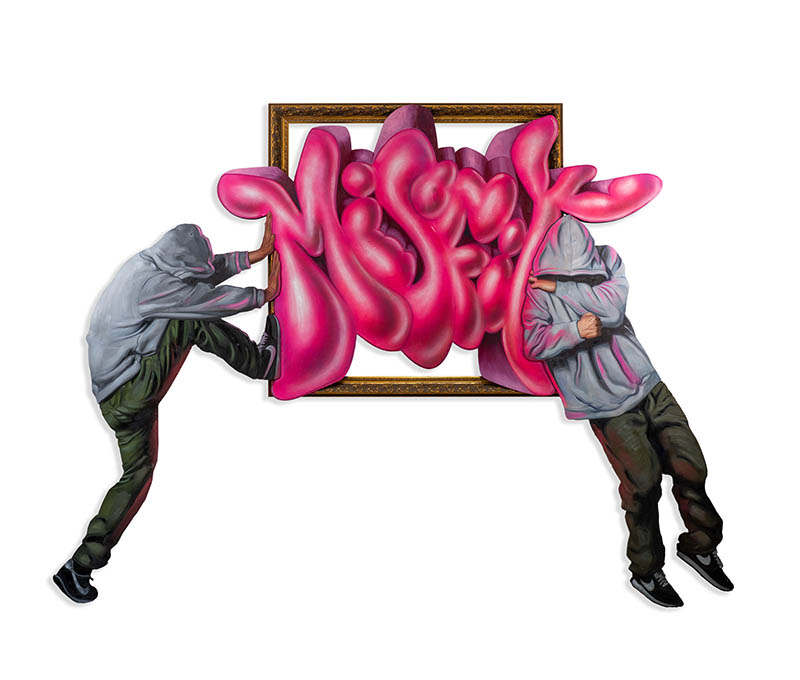 Have you ever been to Vienna?
No, but one day I hope to visit. I hear it's beautiful.
Your conclusion on 2022:
It's been a productive year and it seems like we're finally putting the pandemic behind us. There is still quite a lot of division and tension in our society spurred on by the pandemic and the political climate but I'm hoping 2023 will be a year of healing. Lots of reasons to look toward the future.
What are you working on now?
I've e been working on a couple of new paintings for Palm Beach art fair which will be hosted in March.
Hijack Art – www.instagram.com/hijackart/