Therefore, this time I got curious and wanted to know more about entities and players responsible for digitalizing art. One of them is the "treat agency", the one that organized the first digital art week in Vienna as a one-time edition, but which ended up taking place in different cities of the world: Paris, Barcelona, Berlin, Chicago (…) and then overseas in Brasil. After "Not Cancelled" they stayed on my radar, and I started to enjoy reading their straightforward Blog. Sometimes their present-day topics such as: "Please, rethink!", "A birthday Blog" or older posts such as "Why Your First Employee Should be a Copywriter". After learning that they were also behind the conception and organization of the hybrid art fair INTERCONTI, I contacted their founder and CEO Istvan Szilagyi for an interview. Our talk took place in a park, on a light rainy day. We talked about "Not Cancelled" art weeks, art galleries, aesthetics, website analysis of art fairs like ART BASEL, and other topics related to the future.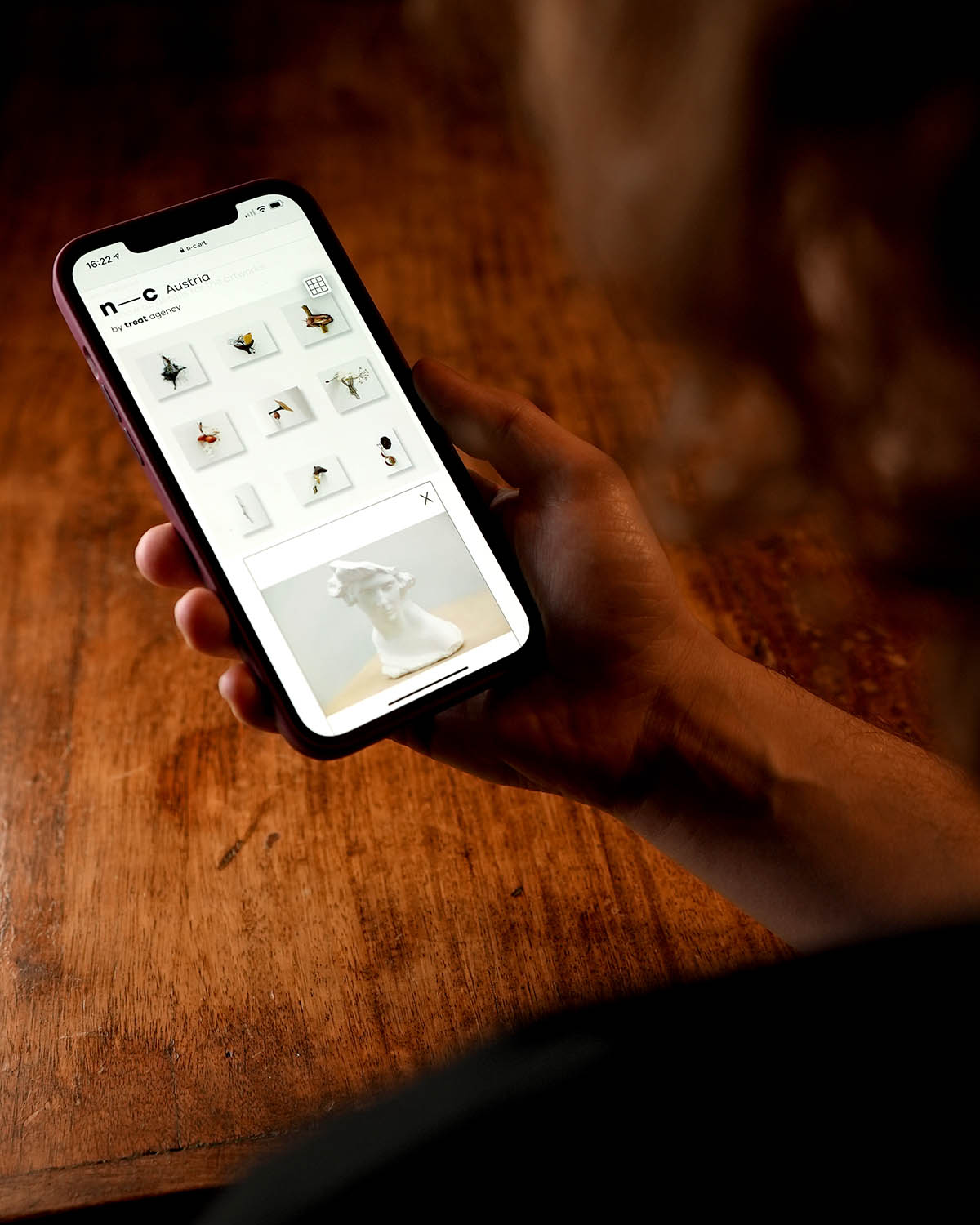 Can you tell us something about your background and your connection to art?
I studied business informatics, since I have always been interested in the digital world, but also studied art history, which I loved.
After my studies, I freelanced in multiple ad agencies, which was a way to gain a lot of experience but I knew I wanted to build something myself on the crossroads of art and digital communications.
It would be interesting to hear how the "Not Cancelled" came into existence.
Basically, the idea of not cancelled was born in the first 24 hours of the lockdown. Part of my friend group consists of gallerists and artists. When talking with them about the situation and the pandemic, I saw fear and uncertainty. They did not know what to do, what will happen or when they could open their galleries again. I started to wonder what I could do to help and I realized that I had all the tools to offer help. I called an emergency meeting with my team on Zoom, and we started to work on the website straight away. I began calling my gallerist friends and talked about the idea. I thought that for organizing a digital art week on such short notice, we would need at least six galleries. Ten would be amazing, but six would be a realistic number. Suddenly we had 15! As we wanted to be immediate, I did not have the time to make new contacts and write, "Hey, I am Istvan from treat agency, and I have an idea about a digital art event. Are you willing to participate?" There was no time. So in the first round, not cancelled was organized with galleries that I already knew, friends of mine or friends of friends.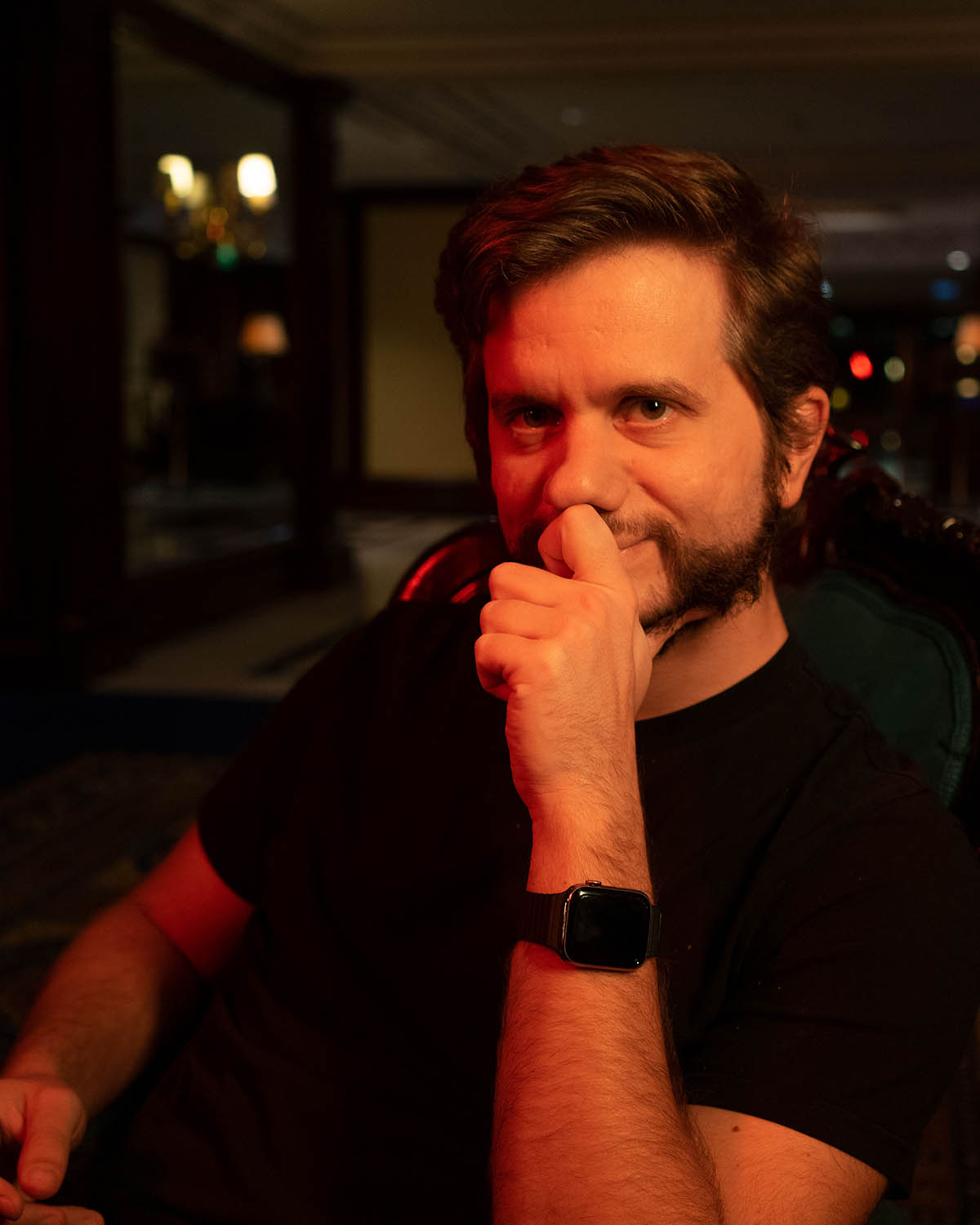 The website was programmed in 5 days. Participation was free for all galleries. The inaugural digital event in Vienna sparked interest internationally. So, right after not cancelled Vienna, we made not cancelled Warsaw and Berlin, and then (…)
What do you think led to this expansion of "Not Cancelled"?
It was the simplicity we offered; it was the lockdown. We wanted to do something radically simple. In the beginning, each gallery could only show one artist and a maximum of 15 works. Then we changed it up a bit. We programmed a self-upload version of the website that enabled us to improve on other parameters.
In my opinion, the cities and their respective modus vivendi play a significant role in how we feel in these art events, meaning here the physical world. Does that also apply to the digital world?
Sometimes yes. Brazil had an extremely high quality. I didn't know that the country had so many great galleries.
I also liked the Parisian n-c. It was the first fair that started to play with the aesthetics. We were here sitting here in Vienna at our computers and were amazed at what they were doing. In some places, instead of displaying artworks, they started to display rooms and started to build entire architectures.
How could a city become part of not cancelled? What was the last issue you did?
Usually, it was a gallery contacting us. They were then the lead gallery that organized all other galleries of their cities. This format also showed us which communications exist between the spaces and the cohesion between various galleries. The last editions were in not cancelled Brazil. At its launch, it was already summer, and not cancelled was fully automated and self-moving by then. Brazil has been an amazing experience.
I worked with Karla Osorio, who brought the entire gallery association of Brazil. She organized almost 80 Brazilian galleries into a single digital art fair. The Brazil version was also the longest: 4 full weeks. We did not have a physical opening, but it was just as exciting.
It was accompanied by live talks, videos, studio visits etc. We had a huge amount of press momentum. We celebrated remotely, with hundreds of people coming to our digital opening of not cancelled.
How long did it take to prepare such a large format? Did your role change after the website was fully automated?
Around two to three weeks. We grew our quality management. We checked every single uploaded photo. We made phone calls in different time zones just to make sure that the galleries' imagery was up to par.
How did you cover the costs of all these n-c art weeks? I suppose there is a lot that needs to be done: human resources, coordination and communication (…) and this costs.
not cancelled was born out of solidarity with the art world. The financial part was not a focus in its conception. But we had to take it into account once the format grew. As not cancelled Brazil got so big that our team had to invest many hours to ensure its quality, we had to restructure our resources. The basic participation remained free: Uploading up to nine artworks. If you wanted to upload more than 9, but less than 15, it was a one-time fee which was only 100 euro. That meant that we could cover the costs of the server.
Then in Brazil, the treat agency also designed and implemented the digital edition of MADE Art Fair. Did this happen in conjunction with the success of n-c Brasil?
Yes, they contacted us after seeing n-c Brazil. I didn't know MADE before, but I was amazed by their products. The quality was astonishing, all hand made by designers from Brazil – furniture, textiles, ceramics. It was also very interesting how all designers understood the format of the fair. They played with the layout, the display, the photos.