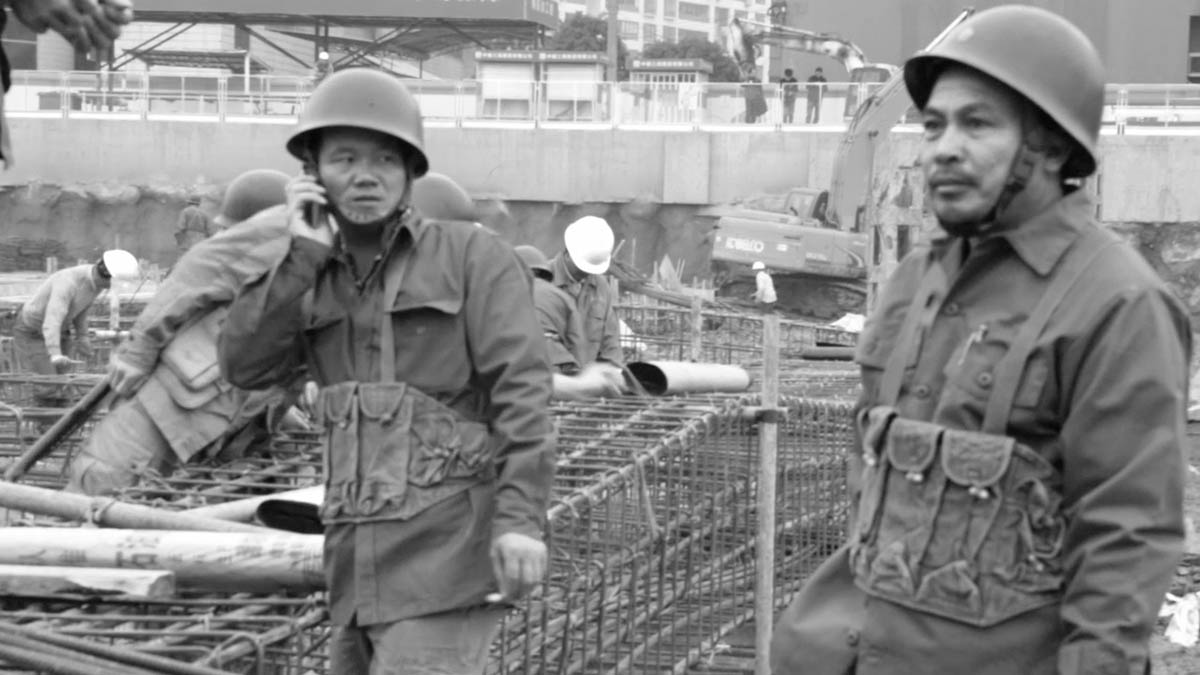 The figures in the image-human beings, plants, or animals, are mostly removed or given certain attributes: social/desirable/natural. As a result, they are all involved in a causal movement in the time and space created by the artist. Yi Lian is good at building a theater in darkness and describing his perception of relationships through an atmosphere that is bright or dim, cool or warm.
Could you elaborate on the impact of technology in your artistic process and how it shapes the viewer's interpretation of your work?
To me, technology is just a medium or a tool. Whether it's the impact of technology on my artistic creation or the way it influences the audience's interpretation of my work, it doesn't play a big role. So far, I am not particularly eager to follow the latest trends or use the newest technology in my art. I don't have that kind of work either. Instead, I use traditional, common, and widely-used techniques to create and express myself.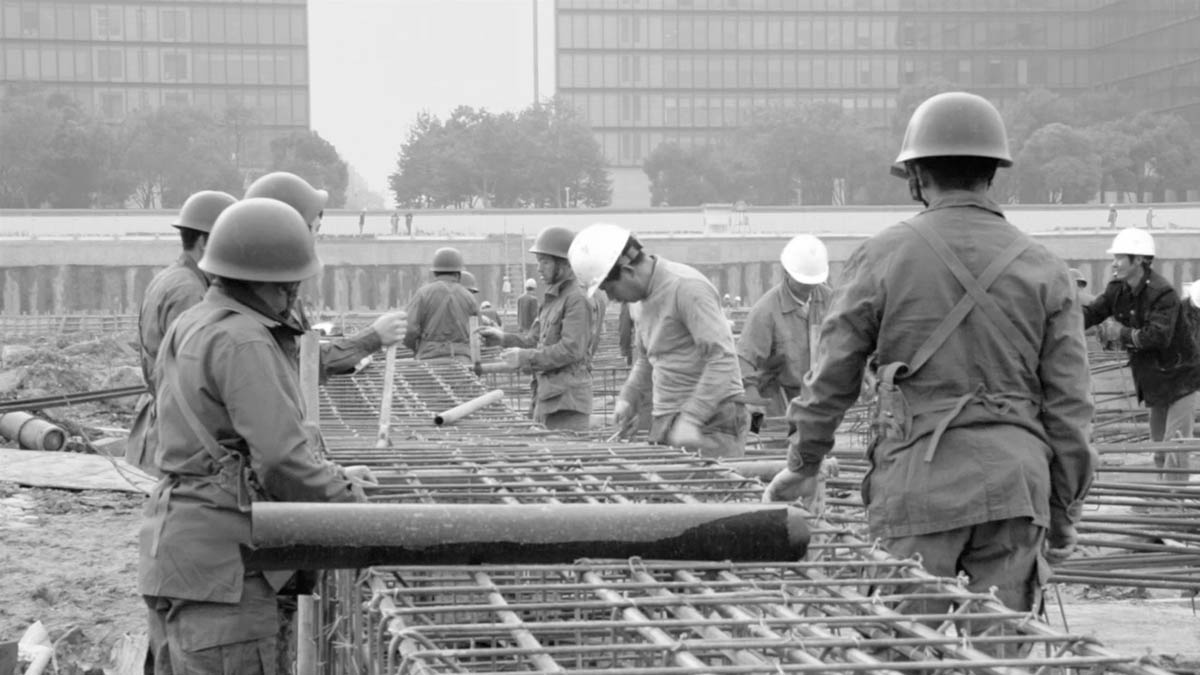 How do you incorporate elements of theatre and cinema into your video and photographic works?
What I understand here is the sense of drama and cinematic quality. The sense of drama is mainly reflected in the sense of the stage and the creation of a certain ritualistic aspect. In this process, a certain relationship is constructed with conflict, contradiction, or absurdity. Perhaps the sense of the stage is still the strongest element. The work I exhibited this time also has a very strong sense of stage setting. Of course, this is not directly related to drama itself, but it borrows from the formal language of drama. At the same time, I also pay more attention to making the images presented in the work have a cinematic feel, and I am also trying to approach a certain film aesthetic.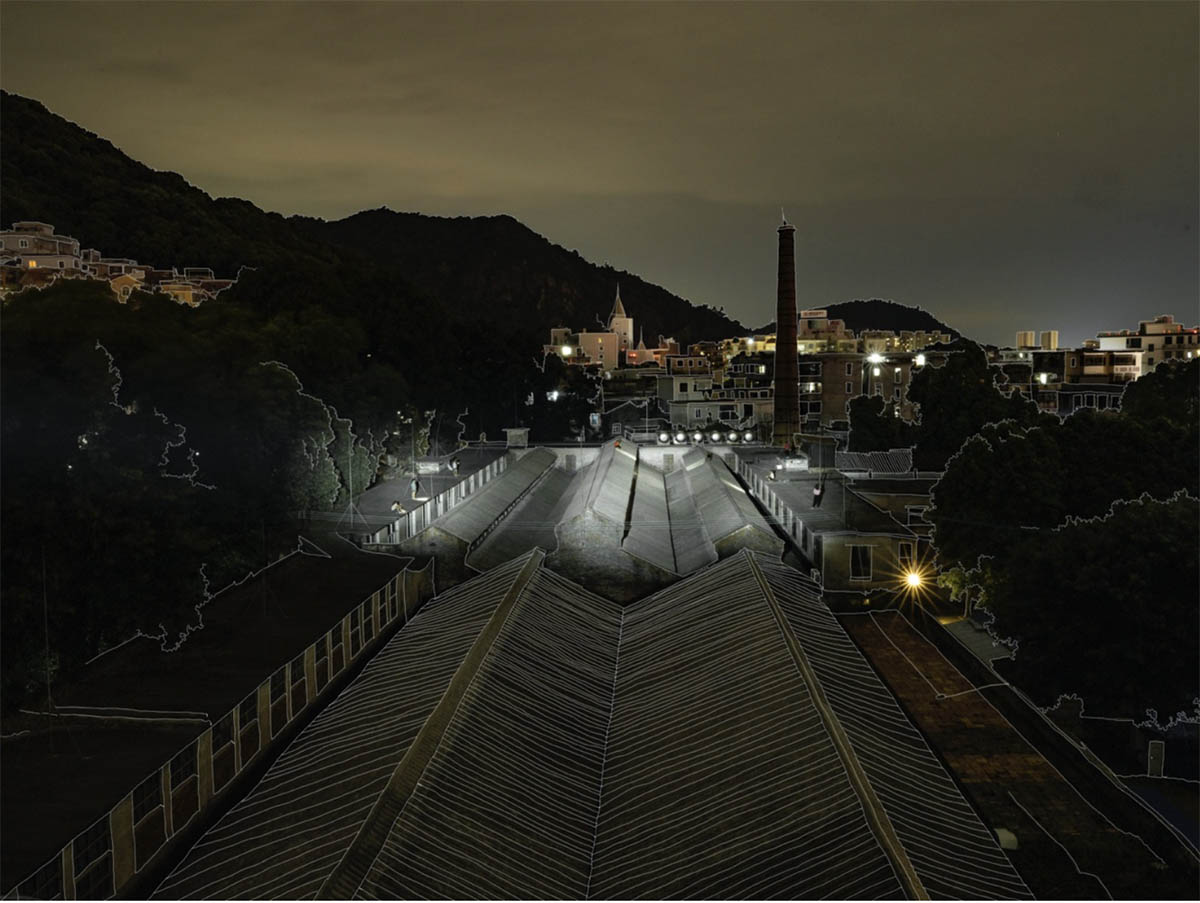 What do you aim to reach with your work?
The purpose of the work is to combat the boredom and meaninglessness of time or to attempt to achieve some kind of eternity.
How do you understand that a work is finished?
In fact, the works do not have a strictly defined final state of completion, and whether a work is completed or not is not solely judged by the artist. There are many factors that contribute to whether the progress of work has ended.
What inspired you to use night walks as the basis for your artwork?
Night walking is not the base of my work. It could be that many of my works present night views. However, presenting works at night is fascinating that the whole real world can be reflected as a huge stage with the lighting arrangements and thus it creates some kind of illusion.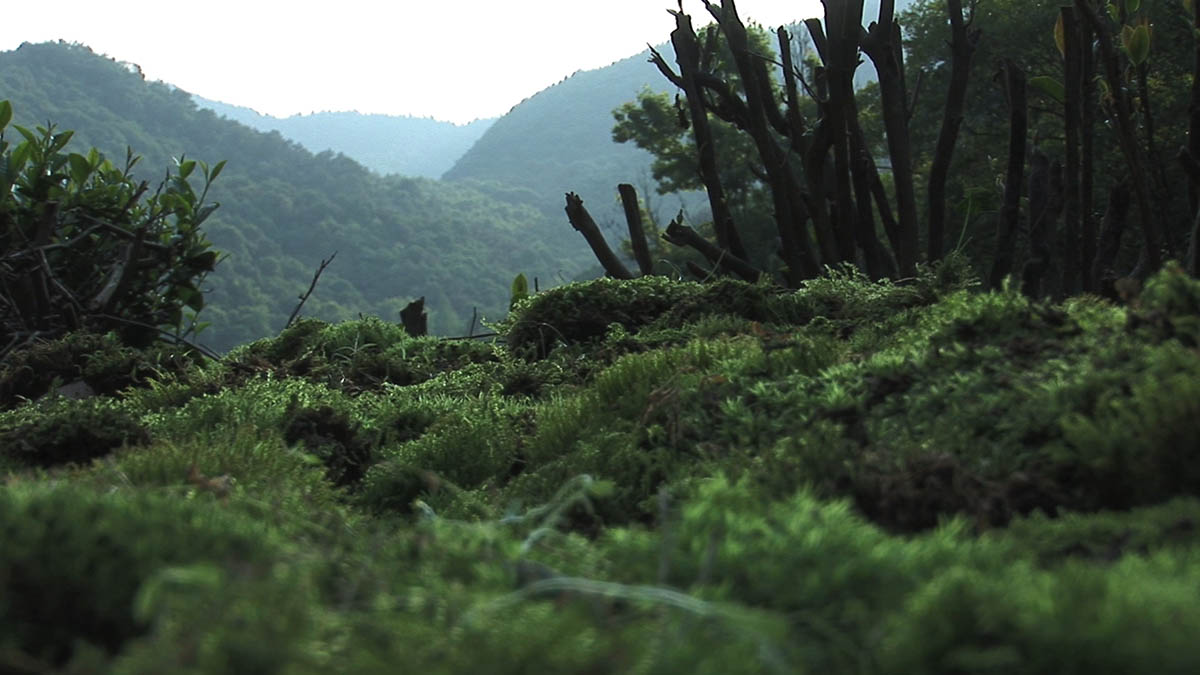 Can you share the story behind your inclusion in the Blue Mountain Contemporary Art Collection and how it has impacted your artistic career?
It was a simple story. I got to know the collector because of my friend. Then they visited my studio and collected some works. This collection encouraged and motivated me a lot, and it also strengthened my confidence to continue creating works.
What other exhibitions are you taking part in this year?
I have some health issues this year so I would like to have a rest without more exhibition plans.
Exhibition: Yi Lian & Zhang Wuyun – The Long Way Home
Curator: Alexandra Grimmer
Opening: Wednesday May 10, 6-9pm
Exhibition duration: May 10–26, 2023 (Tuesday-Friday 1-6pm, Saturday 11am-3pm)
Address and contact:
Loft8 Gallery
Radetzkystr. 4, 1030 Vienna
www.loft8.at
---
Yi Lian's recent solo exhibitions include: "Yi Lian- Cinema Paradiso", Bonacon Gallery, Guangzhou(2018); "The Desolate Timeline": Yi Lian's Solo Exhibition, Telescope Art Space, Beijing(2016); "DEMIBEAST": YI Lian's Solo Exhibition, Inna Art Space, Hangzhou. Group exhibitions include: "proregress"- 12th Shanghai Biennale, PSA, Shanghai(2018). The 62nd International Short Film Festival Oberhausen, Germany(2016); "CHINA8 — Contemporary art form China on the Rhine and Ruhr", Skulpturenmuseum Glaskasten Marl, Germany(2015); "The Civil Power" – Beijing Minsheng Art Museum Opening Exhibition, Beijing(2015); Chinese Video Art In MADATAC 06, Spain, Madrid(2014); Photo Shanghai, The Exhibition Center of Shanghai, Shanghai(2014); AVIFF(Cannes International art Film Festival), Cannes, France(2014); "Reformation", White Rabbit Collection Exhibition, White Rabbit Art Museum, Sydney, Australia(2014); The 9th-11th CIFF(China Independent Film Festival), China(2012-2014); "West Bound 2013" A Biennial of Architecture and Contemporary Art, Shanghai(2013); "Reactivation"-9th Shanghai Biennale, PSA, Shanghai(2012). His works are collected by the Australian White Rabbit Art Museum and the Blue Mountain Contemporary Art Foundation.
Blue Mountain Contemporary Art (BMCA) is a collection of contemporary Chinese art based in Vienna. Since its foundation in 2013, the BMCA defines itself as part of China's dynamic art scene, maintains close contact with its artists and focuses on works that critically engage with their time and surroundings. The aim is not to witness passing trends but to acquire and cultivate unique works with a long-term impact. Since the BMCA Collection moved its headquarters from Beijing to Vienna, its focus has been on making its works visible in international projects. The continuous presence of current Chinese contemporary art in an international context is as important as "Capturing the Moment in China", which has been BMCA's credo since the beginning. BMCA works on its mission to shift the perception of China's emerging artists as strong international positions, and no longer as Chinese phenomena, as defined in the years of China's first generation of contemporary artists. Numerous exhibition projects at various venues in China, Israel and Vienna preceded over the past nine years and form the basis of the BMCA Collection, which also sees itself as a project platform. In addition to exhibitions, artist residencies and collaborations between Chinese and European artists, the realisation of exhibition catalogues and artists' books is a further focus. With this multi-layered approach to contemporary Chinese art, the BMCA Collection aims to raise awareness of artistic positions and strengthen their perception both in Europe and in China. www.bmca-art.com