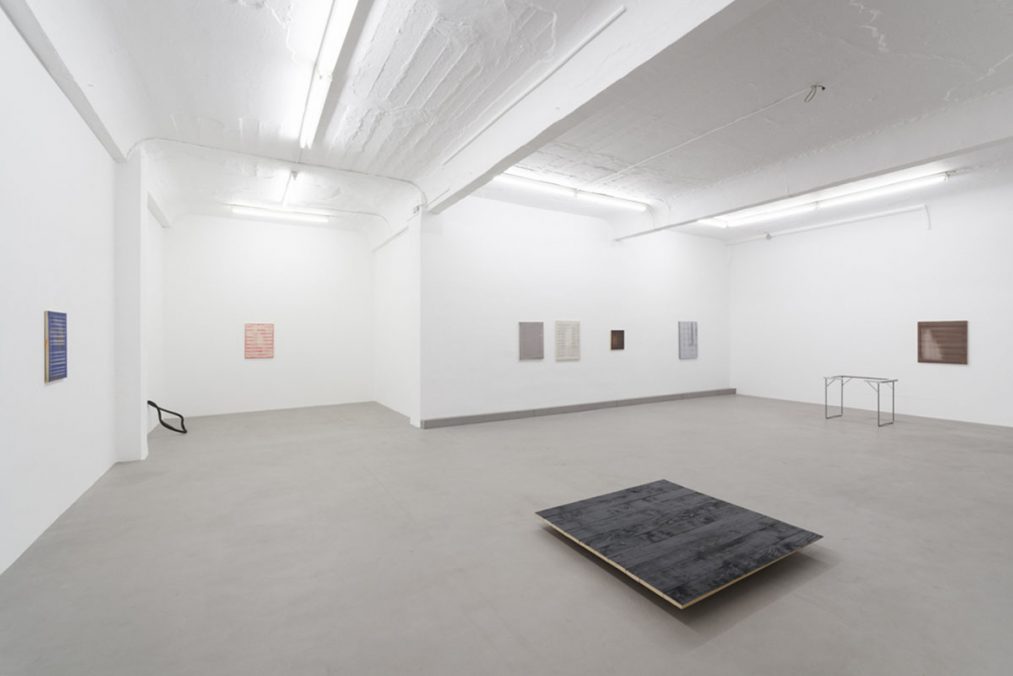 Born in Seville and living in Cologne, Marta Guisande is a painter who applies the colour material she uses – such as egg tempera, casein or acrylic – swiftly and spontaneously onto the unprimed canvas. However, Marta Guisande's working process also includes moments of observation, reflection and doubt about what is being created or what has been created before: Her works, which are often monochrome, are created by layering, overlaying and removing paint.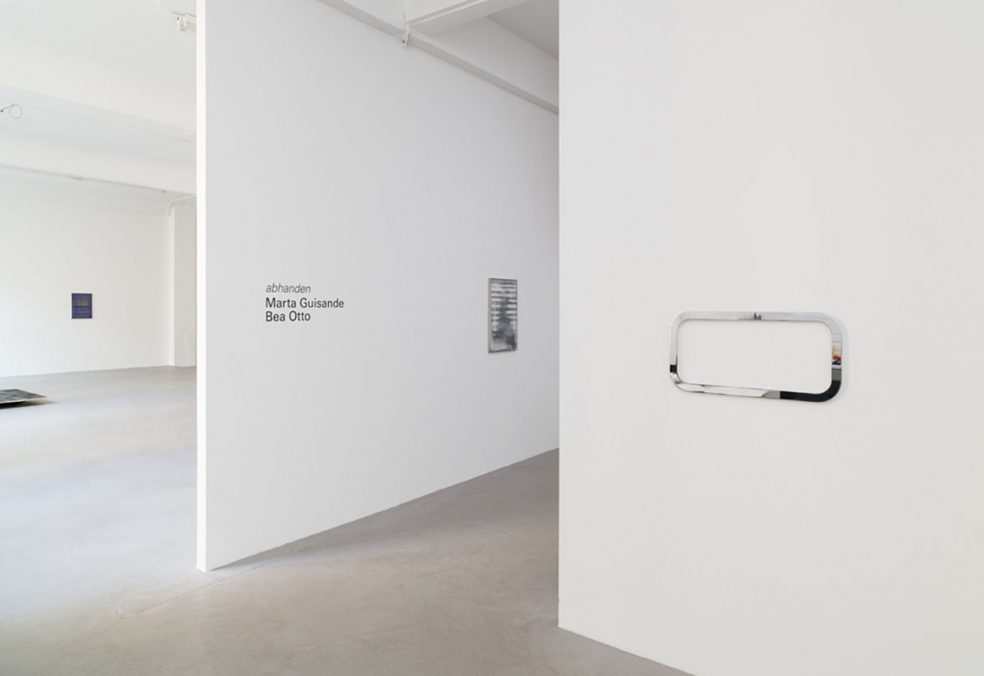 Sometimes graphic lines are drawn or scratched into the still liquid-moist or at times already dried skin of the painting – some of them biomorphic, others geometrically shaped. Or color is removed and smudged over a wide area. Breathing picture surfaces are created, from which the traces of all previously applied, deeper layers of paint can emerge again. Quite often these pictures glow, as it were, on their own. The lost, the exposed in Marta Guisande's pictures seduce the attentive, open eye.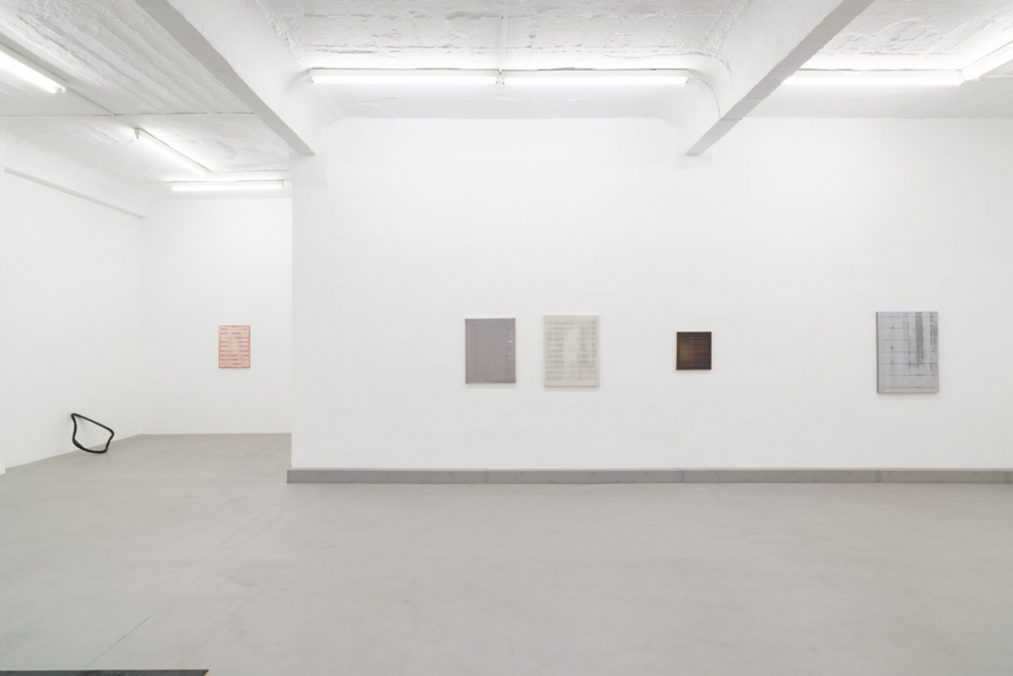 While Marta Guisande first establishes the uncovering in a dialectical relationship of building up and removing, Bea Otto (born in Stuttgart, lives and works in Aachen) pursues the opposite approach.
In her artistic practice, she quite literally picks up what has already been lost or given away: The artist finds objects or objects find Bea Otto. By recombining these found objects – including brand new ready-mades, but also sculptures she herself constructed from everyday materials – Bea Otto creates space -structuring constellations. She transforms the artefacts and materials that are more or less familiar to us by stripping them of their form in the process or – even more simply – by simply placing them in space and thus alienating their purpose.
Bea Otto's objects activate the place. The lost certainties that change our view of the world always carry with them the possibility of thinking and trying out other constellations at the expense of established habits. Seen in this light, everything that has been lost always holds the potential for gain. This is also what the works of the two artists are able to show us.
Exhibition: Marta Guisande & Bea Otto | abhanden
Exhibition duration: 30 April – 26 June 2021
Address and contact:
kajetan Berlin
Raum für Kunst
Gneisenaustraße 33, Fabrikgebäude, 1. Hof
www.kajetan.berlin