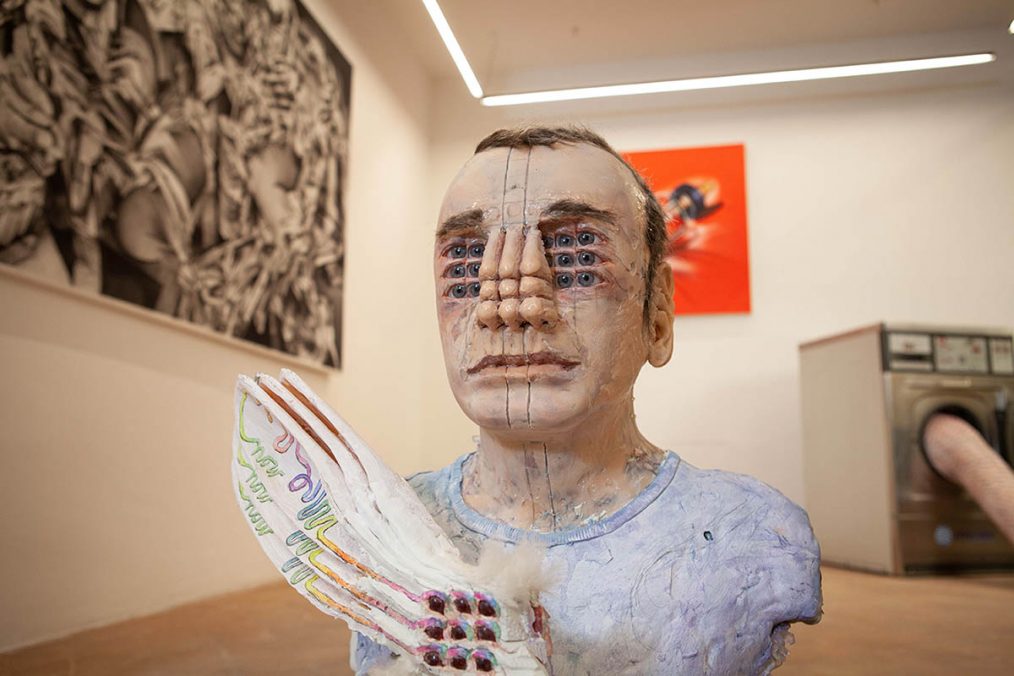 Discoveries of artists and works happen both on Instagram and thanks to close relationships and friendships with gallery owners. As time went on, besides collecting, he became keen on sharing his collection with the public. In Corte Isolani 2F, Bologna, he shares this passion with the public and interested people. His wife Irene and his daughter Sofia accompany him with love on this journey.
*If you know Italian, I highly recommend enjoying one of the episodes: Sofia's Point of View (Instagram)
How did the passion for contemporary art evolved?
After having collected urban art for almost 7 years, I felt the need for new stimulus, new incentive and vibes, and thx to the web and internet I've started to browse and searching for new art. Jonas Wood was the artist that bring my attention into contemporary art. I fall in love instantly with his body of work: as a basketball player & lover, was easy to me approaching to his bball series, than I moved into his still life series: GAME OVER! From that point I've reached David Kordansky Gallery and Shane Campbell Gallery in order to have informations and listen to available pieces: budget was already high for me that time… But the good thing was that I've started exploring their artist's roster, and start navigating contemporary art more deeply! That's how I begun to approach myself to Contemporary Art.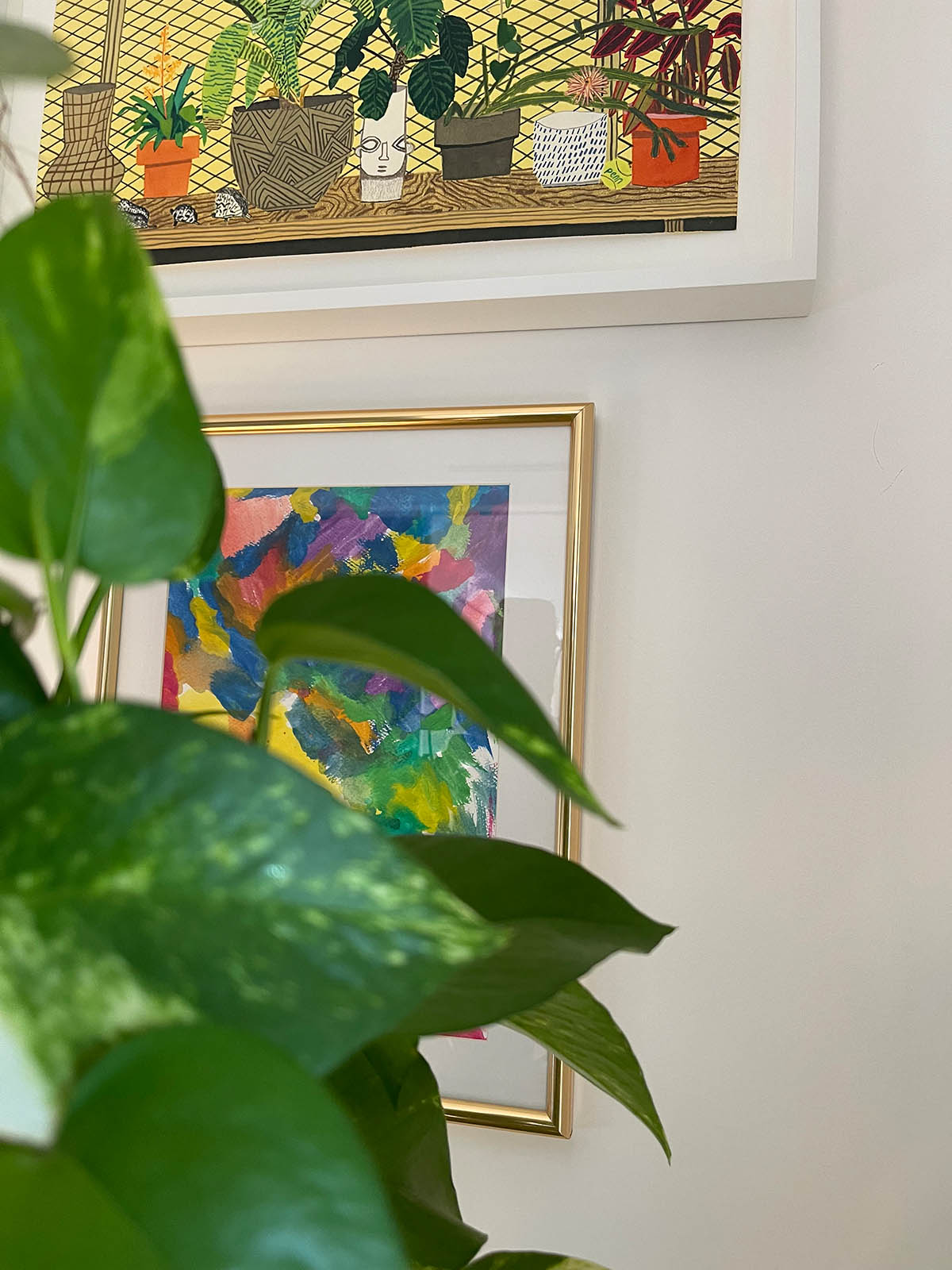 On the website of Sof: Art you share with the readers the moment you realized that being an observer in the art world, was no longer fulfilling you and so you rose it up to a next level and here you are collecting artworks. It's important for me to mention that this decision hasn't been driven by the feeling of ownership. Owning artworks was for you a way to be able to fully connect & study the inner word that artists spill into their works. How do you welcome new works, and has the way of collecting art shifted from the moment you started or it remains the same?
Owing a piece of art is something magic! At the beginning, attending my first vernissage, I was amazed at the thought of owing an artwork that was hanging on the gallery walls. But it happened! It's like "I'm the puzzle, and each works of art represents a single element that completes the final image of the puzzle". Once a work of art comes into our home immediately get in tune with our daily intimacy. It's like welcoming an important guest, we immediately try to make him feel at ease by finding the right spot and trying to get the right color balance that improves the quality of life inside the house.
As of today the collection can count more than 200 works, and our home is completely filled with artworks! But not only. Also my storage is packed with artworks, and this hurts me. Knowing that beautiful work of art are closed there is a bit frustrating. Each piece of my collection deserve to be seen everyday!
That said, my desire to own a work of art is always the same since I bought my first work, but the way to enjoy art has changed: now I feel the need to share my pieces with a wider audience, in order to allow everyone to enjoy the sight of such beauties, and giving the right spot to every single works of the collection, at least for a period of time. This is the reason why Sof:Art was born.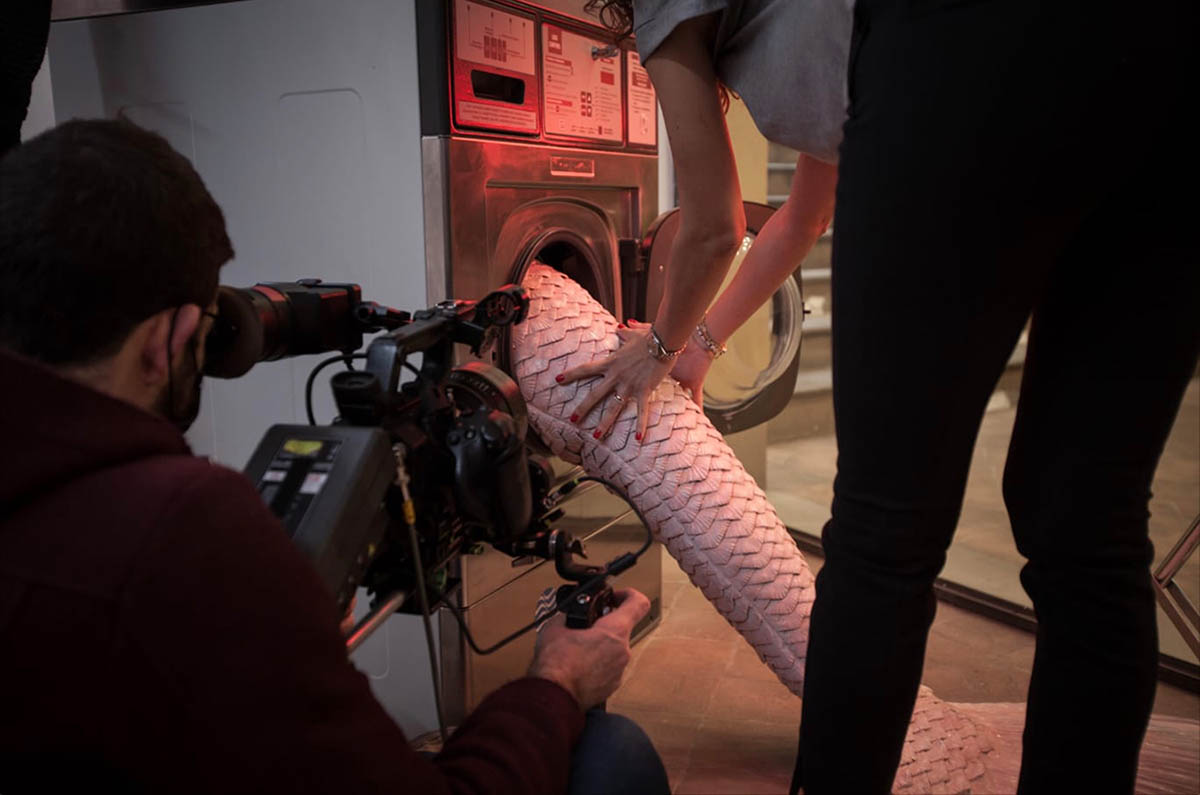 Are there key moments in how one becomes a collector? How did it start for you and how did it progress?
Being surrounded by art since I was a child led me to became an art collector for sure. My dream when I was young was to be an artist, as I was quite good drawing, but I did not grow this passion enough to make it a realty. Art influenced me a lot during my adolescence, so I guess that if you have the art inside is quite easier to be later involved in any sort of way with it. As for my path, in very few words these where the steps that brought me to be an art collector:
I like Art -> I enjoy Art -> I want to own a piece of Art -> I own a piece of Art, now I want more -> I want to build an Art Collection that speaks about me -> I want to share my collection widely and let people know how beautiful is Art.
The feelings and the energy that a work of art gives you looking at it everyday, is something very difficult to explain, but it's tangible!
Tell us a bit more about Sof:Art. Which features has the space?
As I state on my website, Sof:Art was born as a place to share Contemporary Art, as a place where I can feel free to show to the public artworks that inspire me becoming what I am today. I firmly believe that Art improves the lives of people who can enjoy it. So I am here to make my art collection available to all of my friends, to those who love it, to all the curious who would like to learn more about it, to enrich the cultural proposal of my city and to be a vehicle of artistic exchange for the young students of the academy. I would like to become a point of reference for the diffusion of contemporary art in Bologna. Recently Sof:Art has been included in Art City Bologna, an artistic event that allowed me to be included within a well- structured program, where I could exhibit more difficult works of my collection: video animation, installation, digital art. I was extremely happy with how well the project was received by many people in the art scene, and how my name circulated in the art community. The space is very flexible, I'm here, people knew it, so anybody interested in a collaboration that will promote contemporary art is always welcome. Later on after summer holidays I will collaborate with a gallery, but I do not want to anticipate anything more.
For me is Bologna the city of students, of protests, the city of Radio Alice and of the famous University of DAMS. How does it feel to you and how do you perceive the Bologna Contemporary Art Scene?
Bologna is for sure a city that gives me a lot, especially I discovered the potential of my home town when I've stared attend the university. The variety's of people I knew during that time open my mind a lot. During that time the street culture was growing a lot: music, graffiti and fashion has a strong impact on me. And all this is still visible in the artistic choices I make, I really like pop imagery, colors, everything that brings me back to that street culture. Back for few second to Art City Bologna event, this link perfectly with your question: lot of DAMS and Accademia delle Belle Arti students come to visit the space, and you can't believe how beautiful is being an inspiration for young generations. Discussing with them, teach 'em few anecdotes I've learned during these years of collecting, and encourage them to pursue this path they've chosen, make me feel like an uncle giving suggestion to his nephews. My eye has always been more focused on foreign countries for my artistic choices (USA overall), leaving out a bit what has developed in the last 5 years in Italy. I must say that now I find really interesting newcomers with recognizable painting styles, clear ideas on where to go, and a very strong appearance, like Marco Scarpi, Alessandro Fogo, Giulio Saverio Rossi, Giorgia Garzilli and Claudio Coltorti just to name a few recently added to the collection. That said, I admit that Bologna today does not have an artistic proposal that really reflects my tastes, and that is why with Sof:Art I set myself the goal of bringing to the city a current of contemporary art still poorly examined.
Which galleries have imprinted your collection, and how important are this relationships? Do you buy only from the primary market?
David Kordansky and T293 where the two galleries that brought me deeply in the game. Later on I began to expand my network and right now I work consistently with M+B, Carl Kostyal and François Ghebaly abroad, and Massimo De Carlo, Annarumma, Luce Gallery, Thomas Brambilla here in Italy. To whom ask me "how important the relationship with galleries?", I always said: "Without galleries and gallerists my collection will be nothing". So this just gives you the idea I have regarding the relation between the collector and gallery. I used to buy primary maybe 90% of the works I have in collection. Sometimes secondary. I bought only one work at auction.