What role plays the web and internet on your discoveries? Do you find that sometimes the online offer was getting too much during the pandemic?
I'm honest, I'm a guy who buy artwork based on pdf preview, and the Covid 19 pandemic has emphasized it. I know lot of collectors who does not, but I trust completely the hard work of research of my friends gallerists, therefore, if I do like the work, I knew it will be even better in person, and this happens all the time I receive an artwork bought on pdf: never been disappointed since today! With the Covid19 the "online" had a strong surge, the galleries have suited the period, and have proposed many new interesting things: 3D tours, interactive zoom interviews, virtual reality (I remember what Mindy Solomon did on the occasion of the Genevive Cohn exhibition "Enter the Beauty of the Burden", in my opinion extraordinary!). On the other hand, I believe that the fairs have had great difficulty in adapting, proposing an initially disappointing program.
As a matter of fact, I immediately lost interest in online fairs, and slowly also in all the various online appointments of the galleries: there is nothing like enjoying a live show!!! I think this will never change!
But, thanks to IG I had the occasion to access to some good artists and galleries I wouldn't never had: the scale offsets somewhat, but enjoying a live work of art while chatting with gallery owner and collectors remains the greatest fulfillment!
How would you label the collection?
My collection speaks for me, and reflects perfectly who I am: I like to define the collection "chameleonic", because with the flow of time it has been able to suit our tastes. I'm trying to maintain a fair balance between artists over 70, mid career and very young promises. And it's fun because while I'm describing it, I'm thinking about some of our latest purchases, and hey, this match perfectly: Jesse Homer French, Chakaia Booker, Aaron Johnson, Oscar Yi Hou and Iranian artist Sara Rahmanian.
What kind of themes, narratives do the artists that are part of the collection have? Does a collection need a red thread?
There is a lot of social criticism in the works I have in my collection. I like that a work of art can be a vehicle for conveying ideals, states of mind related to social events, and denunciation. The artist plays his role within society, and speaks with what he does best. I also have many works that tells of the artists' own lives, their origins, their places of the heart, and moments of life lived. Abstract works comforts me because when I look at them I know that I can give free rein to my imagination. There is not a common thread that binds all the works in the collection, the file rouge is upstream, is in our research and our taste, we always try to keep the collection consistent with our aesthetic canons and with that perfect balance that until now distinguishes it.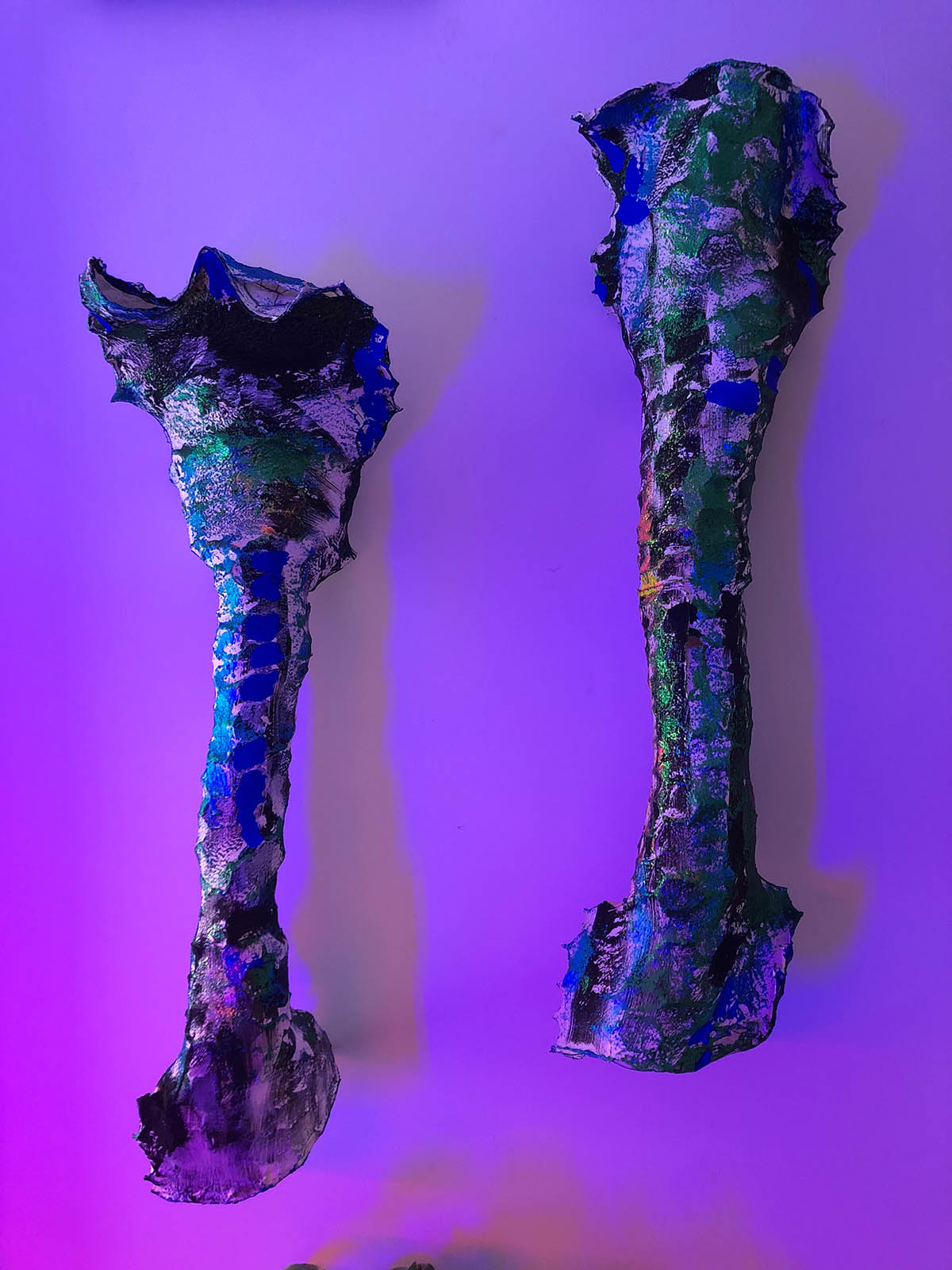 What is decisive for you when you decide to purchase a certain work? Can you share with us two episodes?
The feeling is what has always initially guided our purchases! I remember very well the first work purchased during Frieze London 2019, Irene and I came across Carl Freedman's booth and Ivan Seal impressed us with his colors and his really unique technique, and we decided that that work would be part of the collection. Another episode that has strongly linked us to a work of art was the meeting with the artist Tony Lewis on the occasion of his solo exhibition at De Carlo's "The Dangers (As Far As I Can See) in early 2020. Spending time with the artist, chatting with him, understanding his thoughts and what's behind his work has made us appreciate even more the piece that we already had in our collection, but from that moment we looked at it with different eyes, from another point of view.
The last entry or entries…?
Some of the latest arrival in the collection are Spencer Lewis, Anastasia Bay, Sayre Gomez, Sharif Farrag and Nick Doyle. I knew the work of all these artist, so I was 100% convinced about them. I admit that I was shocked when I saw for the first time the work of Sayre, he's a master, I really ask my self after long time: "How is it possible?". Incredible artist. I'm still waiting for Spencer, and I am so curious to see his work in person.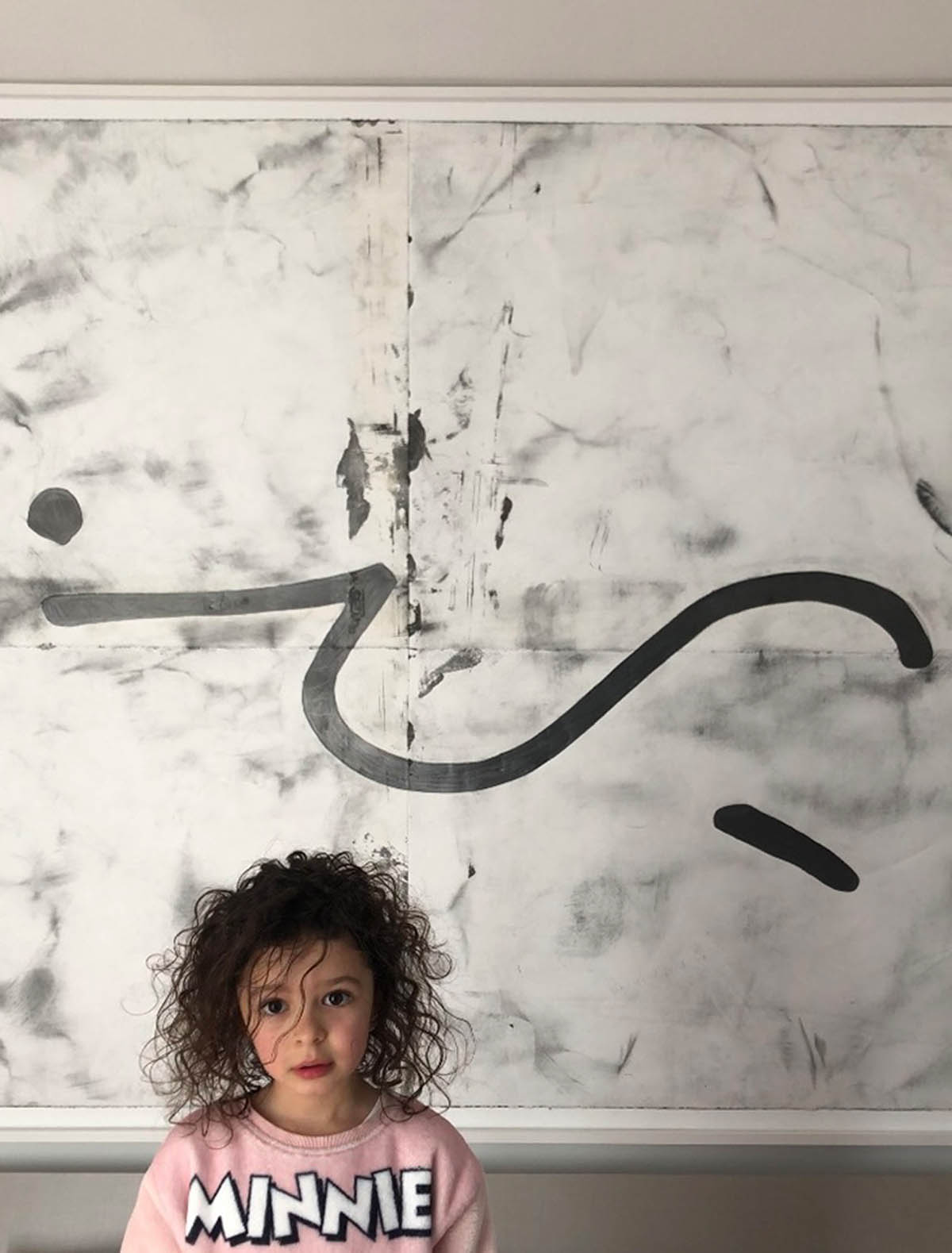 Family strongly supports you, starting from your wife Irene and then your daughter, Sofia. How does art connects you three? What have you learned from the rubric "Sofia's Point of View"?
I am very lucky because Irene, my wife, has always been by my side to support me even in the difficult recent choices I have made, and the path I wanted to pursue within the art system. More generally, I must consider myself very privileged, because my mother, sisters and brother also support me and have given me the chance to take care of the family collection.
Then there is Sofia. What can I say… now everywhere I go to visit gallery friends, to visit exhibitions, people ask me about her. Everyone wants to hear her reviews of the artworks. Sofia is a very bright little girl, growing up surrounded by works of art I think she has developed a special sensitivity, an eye and a language really appropriate to the art world. And one thing that really surprises me is the respect she has for artworks.
Art ties us together a lot. It engages so many of our conversations at home, our future plans. And with Sofia I have learned that art offers many inspirations for growth, it is object of reflection even in children, who have the most genuine and direct point of view of all. I won't hide from you that I would like to start a feature on Sofia and her point of view on the works in the Collection, and organize with Sof:Art workshops for children on contemporary art with the contribution of the artists themselves.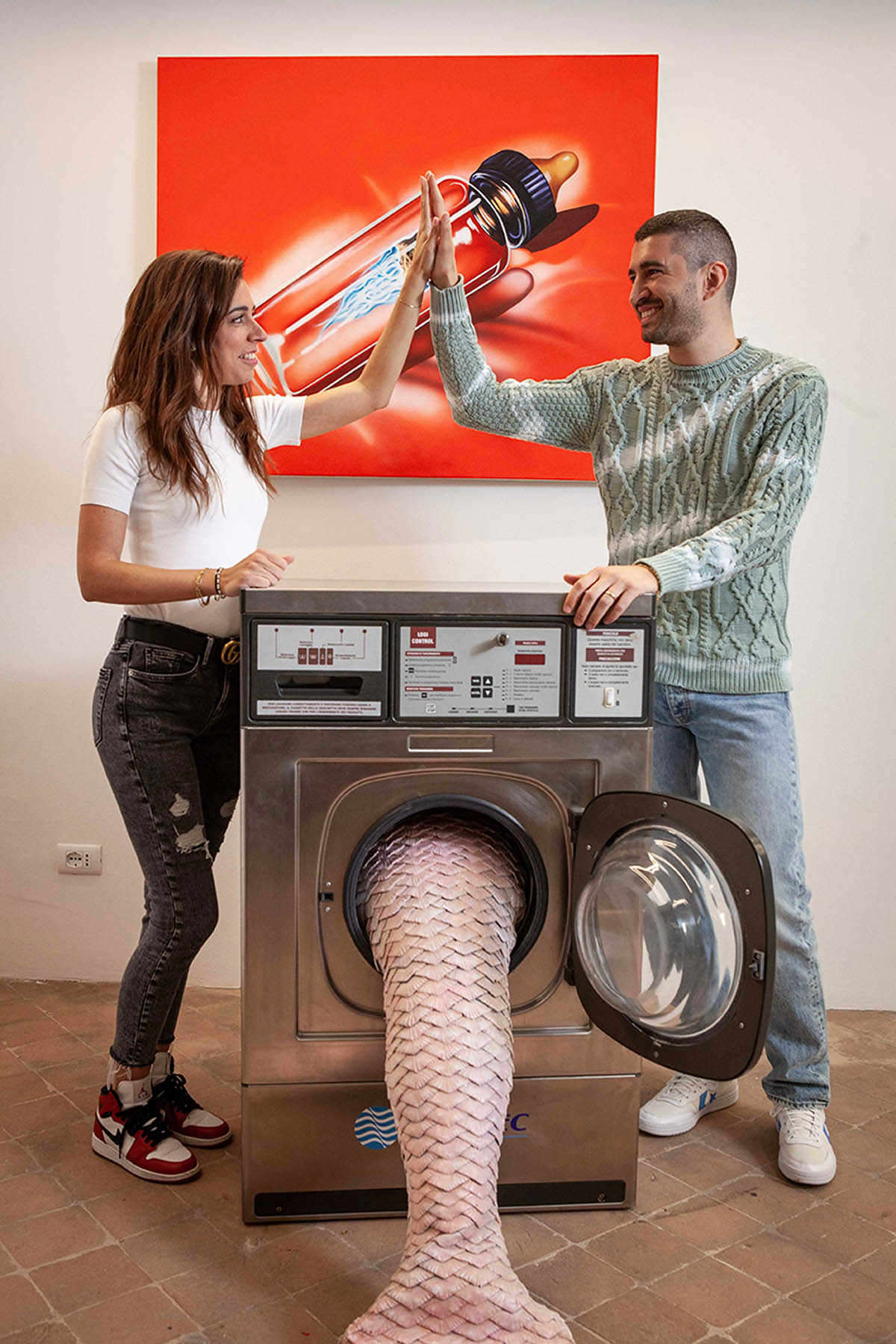 Where do you see your collection in 10 or 20 years?
Beautiful question, perhaps the most difficult of all! If you had asked me this question even only 5 years ago, I would have never imagined to be here answering questions for a magazine like "Les Nuoveaux Riches", to have built this collection, to have opened the doors to the public with a space dedicated to contemporary art. , etc etc etc… The events change your life. I owe a lot to my father who made many sacrifices for us. We started a path together, the goal is to show him from up there that he made the right decision to believe in me.
Address and contact:
Sof:Art di Matteo Novarese
Corte Isolani 2F – 40125, Bologna
info@sof-art.it
www.sof-art.it
Matteo Novarese – www.instagram.com/matteo____novarese/