Did art galleries have any sort of state support during this year?
Actually yes, it wasn't much but they could also have done nothing. We had our taxes suspended (sadly not cancelled) during the lock down months, we had some economic help during the months in which our business was under 50% than the year before, and some other galleries have sold works to the National Collections (CNAP). We are lucky to have in France the Comité Professionnel des Galeries d'Art, which is an associative organ vital for all the galleries, a place of discussion and a group of people who represent us to the eyes of the government.
Many exhibitions were postponed and canceled, but I assume that good and important things have happened as well. What have been the most important moments of this year?
The month of September will be key this year, as many fairs and other events on the Spring agenda were postponed, so we'll see if there won't be a too tight art jungle. On a personal vision, for us the first important moment of 2021 was and is Amber Andrews' show that we postponed, and this is the first full paintings show in our new space, and we are so pleased with it. Then we are planning a two-weeks charity project in March so give all the benefits to an association devoted to help children in the hospitals.
In the end, all the galleries' moments are important and meaningful, they come as the episodes of TV series season and build a panorama.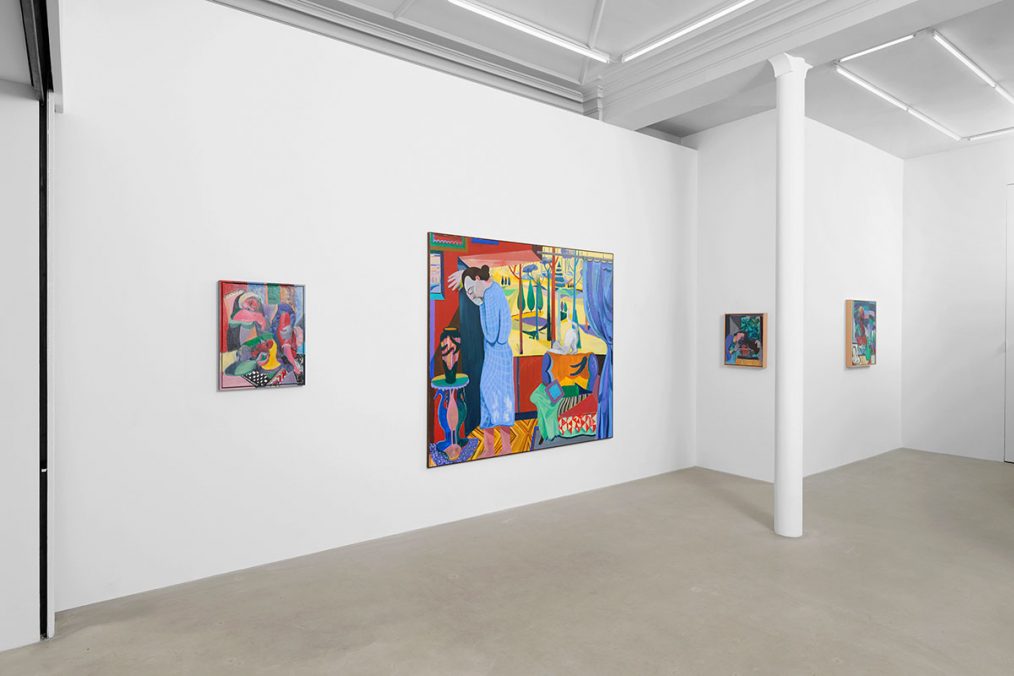 What is your appreciation toward online art fairs?
Nothing can change the direct experience with art, but we have to live with our time. It is not the best but we cannot neither be hypocrite as all galleries have websites, social media accounts and proposes work on PDFs or JPGs since many years. The pandemic situation cannot stop the artists' creativity, so we have to show what they do and keep on working, so the digital art fairs help a lot to keep the visibility alive and vivid.
Additionally, to being a gallerist, you two are also a voice in the Paris and International art scene. Together with a few other French galleries, you are co-founders of Paris Internationale art fair, which is recognized as a disruptive alternative fair. One of the fair set principles is "To deconstruct the traditional codes of art fairs". What have you been able to reach till now?
We wanted to give the microphone to a generation of galleries that are bringing artists on international successes and achievements, that the main fairs cannot present due to the lack of space and, sometimes, due to the too many propositions within the same fair that can be saturating.
Paris Internationale has established itself in the heart of the significant art fairs right upon its first release in 2015; it symbolizes the fact that there was a void, a need to fill, not only for the artists and galleries but also for the whole crowd of the art-world.
From the art fair's online archive, one can see that the fair always occurs in very unorthodox, special real estates. How you scout them, and if you could mention some locations where have happened?
The fair is a nomadic project, we change every year so to refresh and avoid the habit effect; we did although reiterate the 2018 and 2019 editions in the same venue because we felt we didn't optimize the building's full potential, and it was easy to present an improved scenography. As real estate can be an issue in Paris, there is an agent of trust we work with and who proposed to us places we wouldn't have found on the regular market, even we look for spaces independently all year long, activating contacts, wandering by, etc. Paris has many hidden treasures, but not all of these may fit for Paris Internationale.
We try to keep a gallerist mentality instead of wearing the clothes of regular art fairs producers.
In April, Ciaccia Levi is going to show Chalisée Naamani. Could you reveal something from this show?
Chalisée Naamani, as I said before, is a French conceptual artist. Her family is originally from Iran. She has very precise eye and her fields of interests watch beyond arts, but approaches also fashion and sociology as vectors of creativity, with their own aesthetic codes, patterns, imaginary, but with a very intimate vision and humour. The show will be featuring new works but also two works from her beautiful and extravagant MFA diploma degree show at the Académie de Beaux-Arts of Paris.
Her conception of the clothing – from the high standards of the haute couture and celebrities to the affordable working class outfits – as a vehicle of narrations and historical contemporary guide is fascinating. Her show will present large wall paper installation with hand knitted clothes, bringing the aesthetic of the touristic souvenirs to the noble spheres of the arts.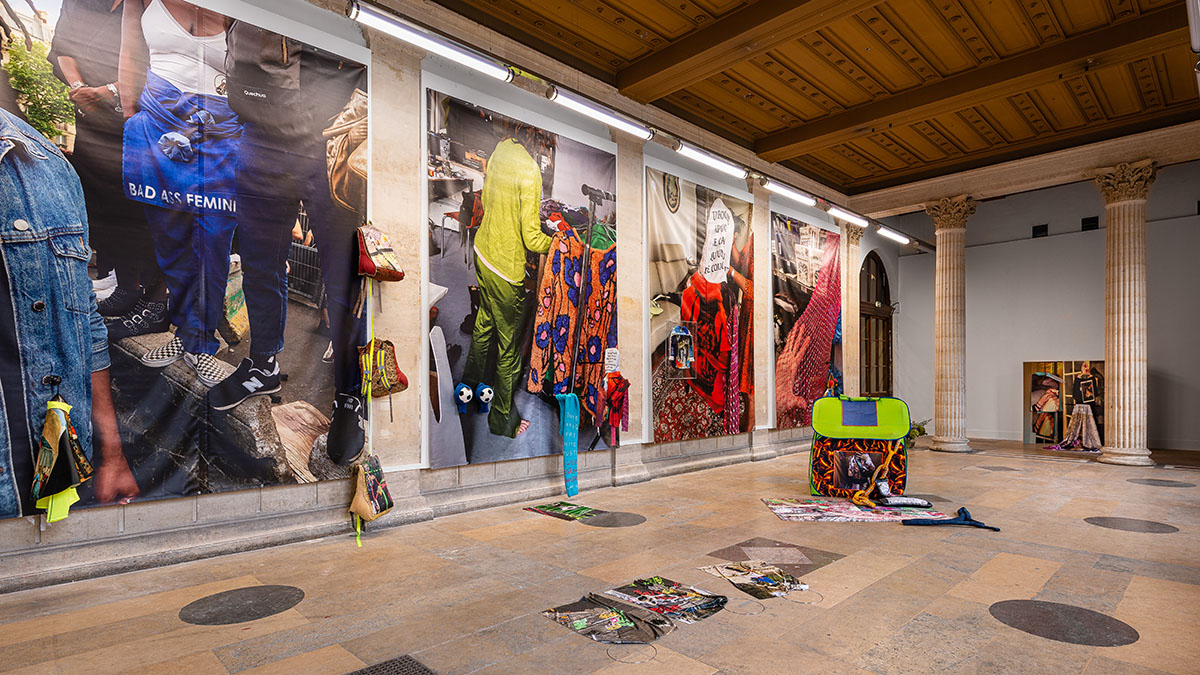 Preferred places to gather after the exhibitions?
We just go to a restaurant with the few very close people who can be anyone such artists' friends, our friends, relatives, anyone we enjoy the conviviality. Our preferred place in Belleville was Chez Valentin, a French-Argentinian restaurant with a very funny dog inside, drinking wine, smoking, and chatting. Since we moved to the heart of Paris last June, because of the covid, we couldn't choose any new favorite place yet, but we hope soon.
Address and Contact:
Ciaccia Levi Gallery
t34, rue de Turbigo, 75003 Paris
www.ciaccialevi.com