Nevertheless, the painted portrait lives on. The current exhibition explores the question of the significance of the representation of the human being in contemporary art and the paths taken by individual artists to create contemporary, relevant portraits.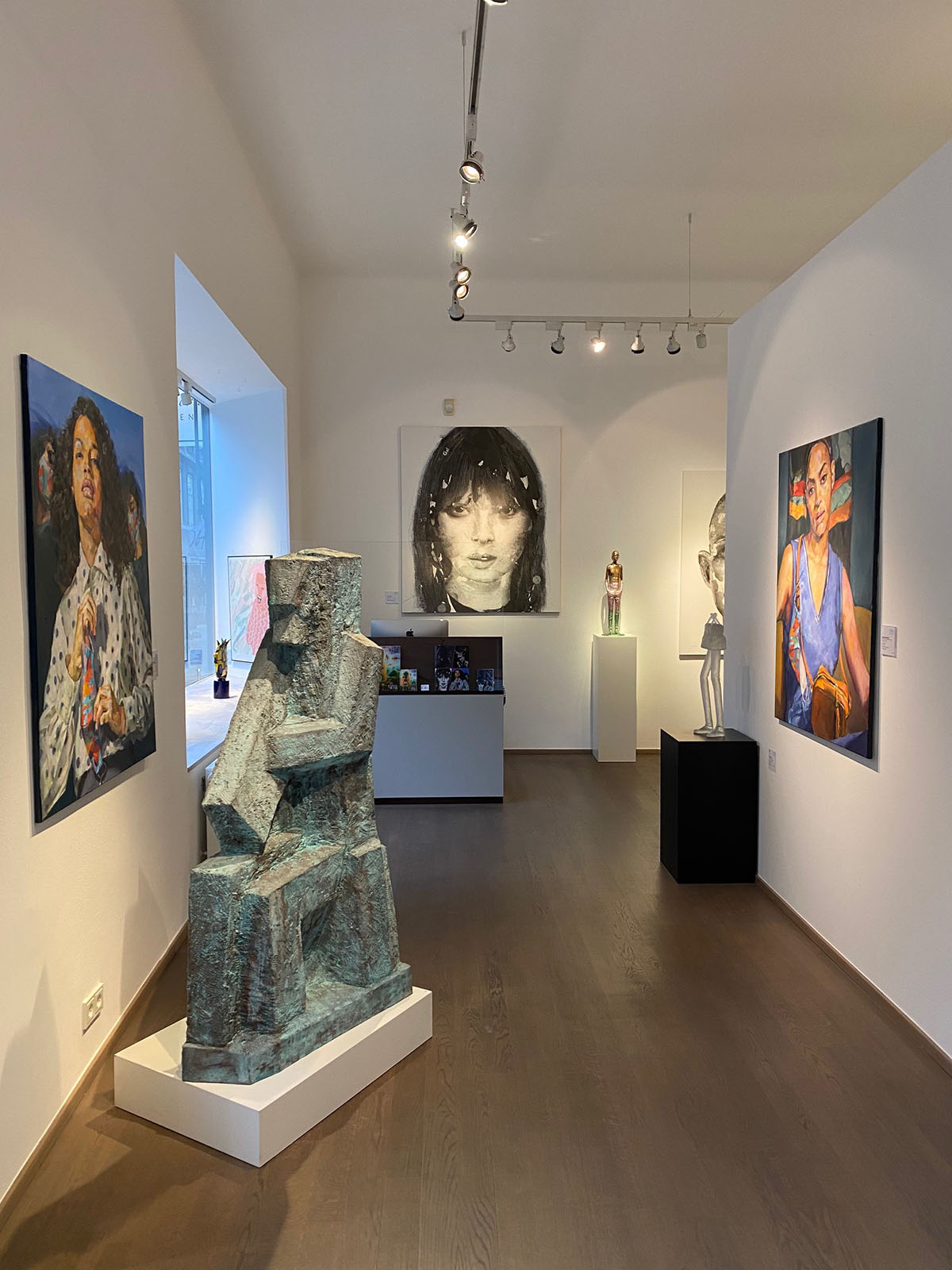 Man is always representative of a society and of the era in which he lives. In a globalized world, it is tempting to question the role of the individual and to capture it in painting. The wonderfully narrative figure paintings of Ingrid Brandstetter and Arik Brauer are worth mentioning here. Like Brauer, Martin Schnur also deals with existential questions of being human. The human figure, often just the human head, can take on a representative function for the totality of all people or certain characteristics, as in the work of Joannis Avramidis, Alfred Haberpointner, or in the glass heads of Kiki Kogelnik. The latter also devotes herself, like Gabi Trinkaus and Eva Schlegel, to the image of man shaped by the mass media. Harding Meyer snatches his female figures from the stream of anonymous, digital images. Erwin Wurm's works move in the field of tension between the seemingly banal and the existential. Maria Lassnig's introspective "Body Awareness" works are also always impressive.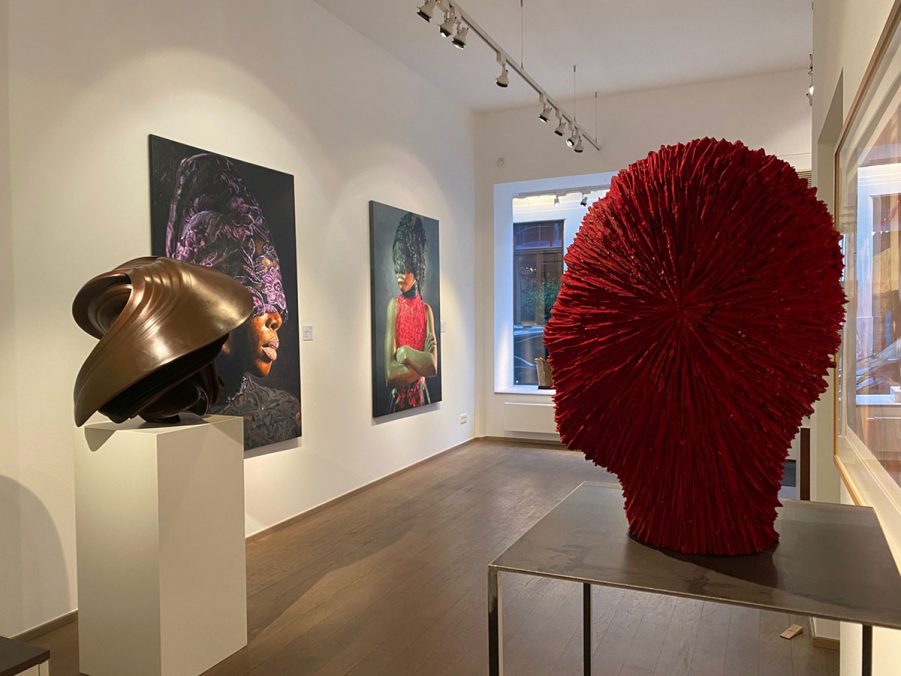 With the presentation of African art, the exhibition is also dedicated to the thematic complex of "Diversity". This term describes the diversity of individual characteristics, such as age, ethnic origin and nationality, gender and gender identity, sexual orientation, but also religion and world view.
The diversity of the people of this earth is understood as potential. With the South African Jono Dry and Idowu Oluwaseun, who was born in Lagos, Nigeria, two exciting positions of African art can be seen in the exhibition. In recent years, African art has made a real triumphant advance through the international art landscape and has found its way into major museums such as the MoMA in New York or the Tate Modern in London. Prices have risen sharply and the upward trend seems unstoppable. African art radiates a new self-confidence and a commitment to an indelible identity, which is also further reinforced by the Black Lives Matter movement.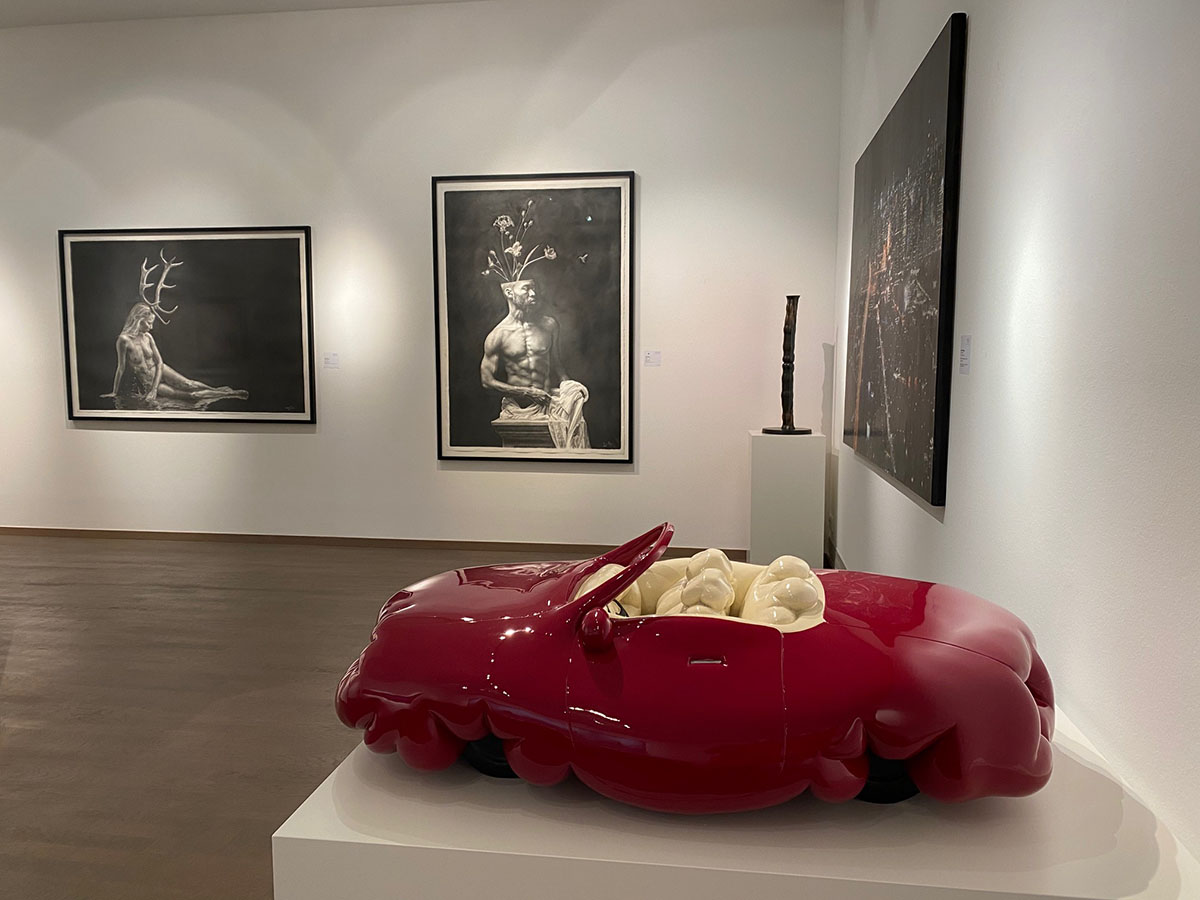 With this combination of Austrian and international positions, an exciting mix has been created, which is accompanied by a catalogue with numerous, scientifically researched texts.
Address and contact:
Galerie Kovacek & Zetter
Stallburggasse 2, A-1010 Wien
www.kovacek-zetter.at