Narrating the self is the first, in a series of events, that aims to revitalize a museum space, but also offers the opportunity for artists and curators to manifest themselves in a field with complex loads, both from a symbolic and historical standpoint. The space that shall host this new program is a former artisanal paper workshop.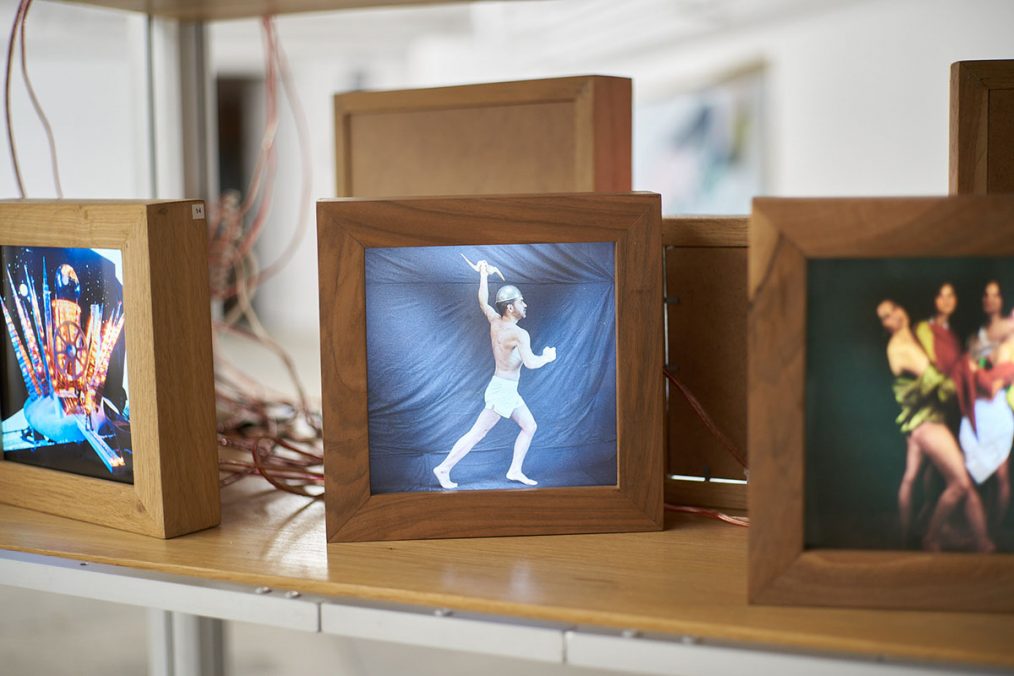 Starting from the idea that the Peasant Museum has been and will always be a living terrain, the proposal to transform this hall into a field of artistic experiment is an initiative that aims to coagulate a new community of artists, active on the art scene, and its followers. Some of the exhibitions open here, in MNȚRplusC hall, will bear references to the material and intangible heritage of the museum.
The opening exhibition brings together three artists with very different languages of expression, judging by the methods they use in order to reveal their personal universes. It is an intersection of individual bubbles on a neutral play-field. Olimpiu Bandalac (b. 1955), Raluca Ilaria Demetrescu (b. 1969) and Giuliano Nardin (b. 1978) are artists who work and live in Bucharest, so whose corpus of works were generated in the same cultural area.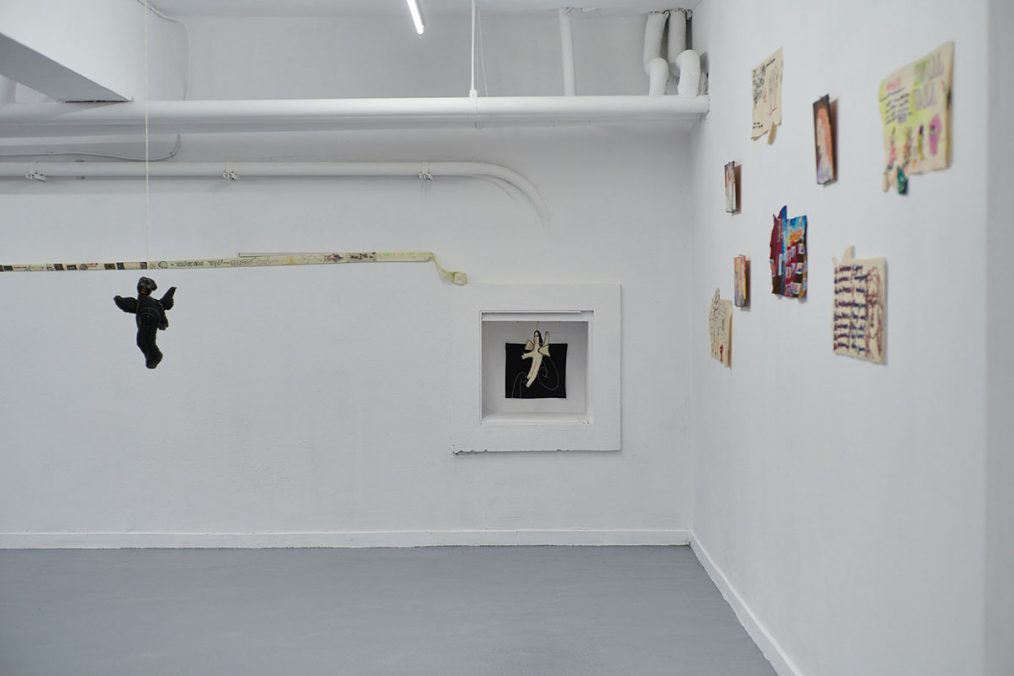 What connects the three in the exhibition Narrating the self is a vein of sensitivity, which is manifested either through the pursuit of the (self) reflection and (self) fictional elements (Raluca Ilaria Demetrescu) or through the candor of a universe as personal as that of Giuliano Nardin's, to the method of an almost medical standpoint (as of a laboratory research work) of the volatility of life in all its environments (anthropic or natural), when we look at Olimpiu Bandalac. First objectives of this program aim at mapping a network of artists and curators to collaborate on an institutional field, in a current programmatic framework. The title of the exhibition, Narrating the self, underlines one of the characteristics of this program, whose objective is to monitor various individual creative processes, alongside showcasing finite endeavors, that are, in part connected to the museum specific line of interest.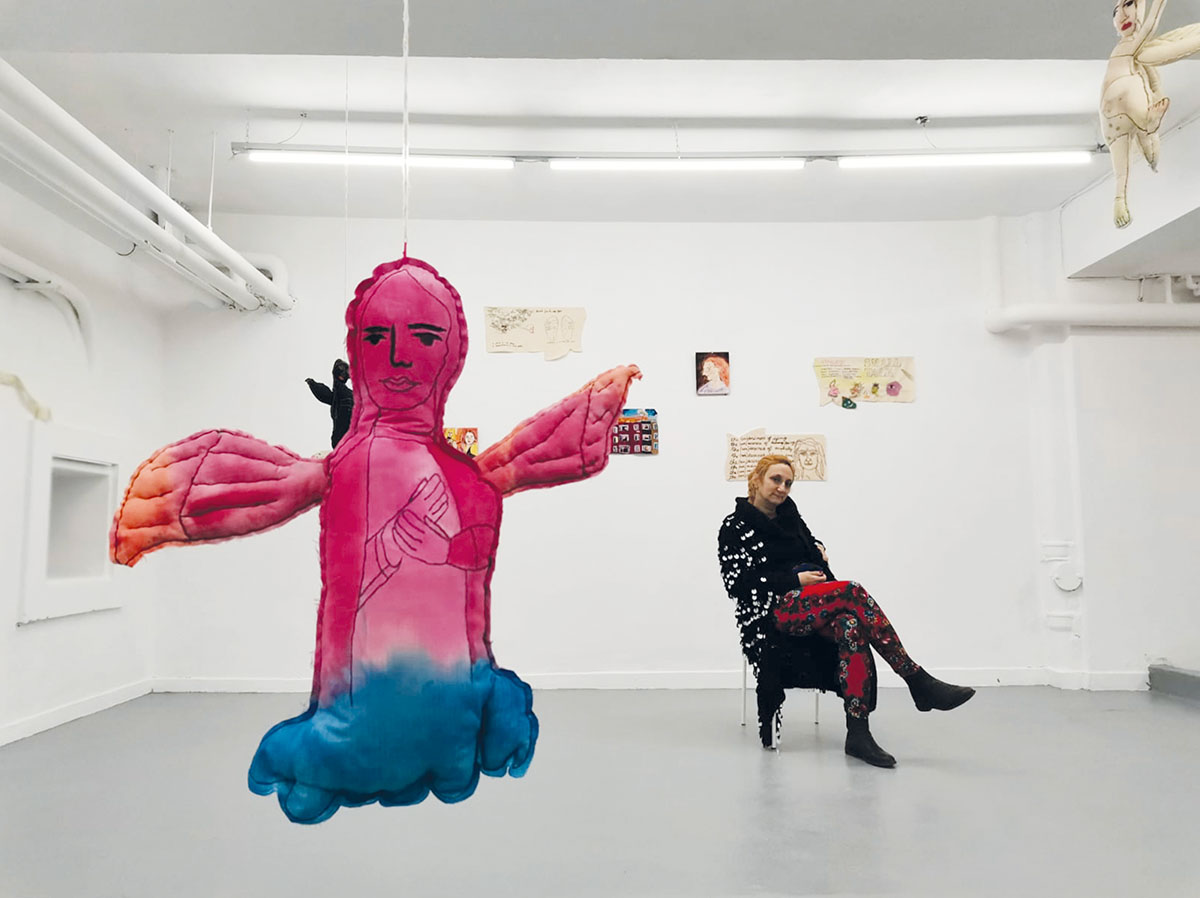 The opening exhibition, Narrating the self will draw the arts program's direction that will develop here in the near future. The selection of artists and the production of exhibitions will be ensured and respectively, monitored by Ilina Schileru, as coordinator of Special Programs (contemporary art and social inclusion workshops, through art) at the of the Romanian Peasant Museum. The workshops aim for social inclusion and are children-oriented (for local, refugee and migrant children), and some of the workshops them will be held by the artists who exhibit within the program.
Special thanks to all those who have been involved in the project: Dr. Virgil Ștefan Nițulescu (MNȚR Director), the D3M Association (through Mircea Modreanu and Dumitru Gurjii), POLICOLOR and Licorna Winehouse.
Where? Inside the newly launched MNȚRplusC hall (building B, acces through Monetăriei street, 3, Bucharest, ROMANIA)
Artists: Raluca Ilaria Demetrescu, Giuliano Nardin, Olimpiu Bandalac
Exhibtion dates: April 6 – May 20