With new technical approaches and through a collaborative principle we want to merge different talents of other artists, performers and designers to create a brand that is evolving on the cross section of art and design. We use silicone and upcycled fabrics as our main material of manufacturing.
Our own developed molding techniques allow us to imitate skin like structures used in luxury goods like a crocodile handbag. In these handmade objects classical accessory details complement the unique design of molded forms.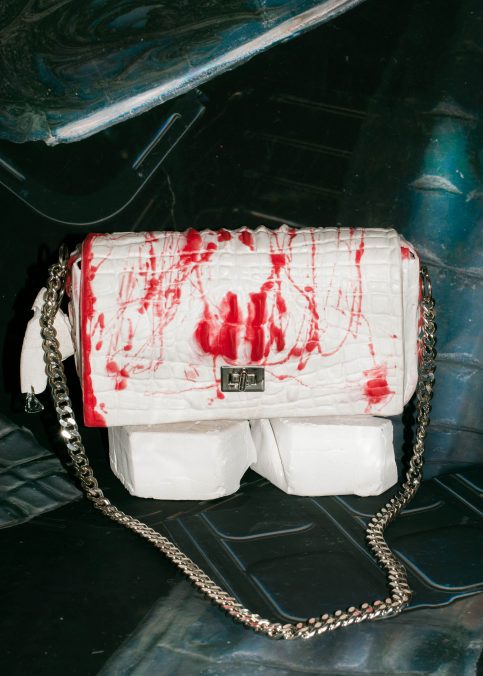 At O_H we believe that the future of fashion lies in the mentality of living slowly in an eternal transformation. Our aim is finding new possibilities to recycle old fabrics and other waste material to open up a different understanding of what luxury fashion can be. The ethos of Ordained Hardware is the raw intimacy of a freshly grown spike – the strange place luxury of an alternate future that serves the needs of today's humans.
Ordained Hardware – www.ordainedhardware.com
Agnes Varnai – www.instagram.com/agnes_varnai/