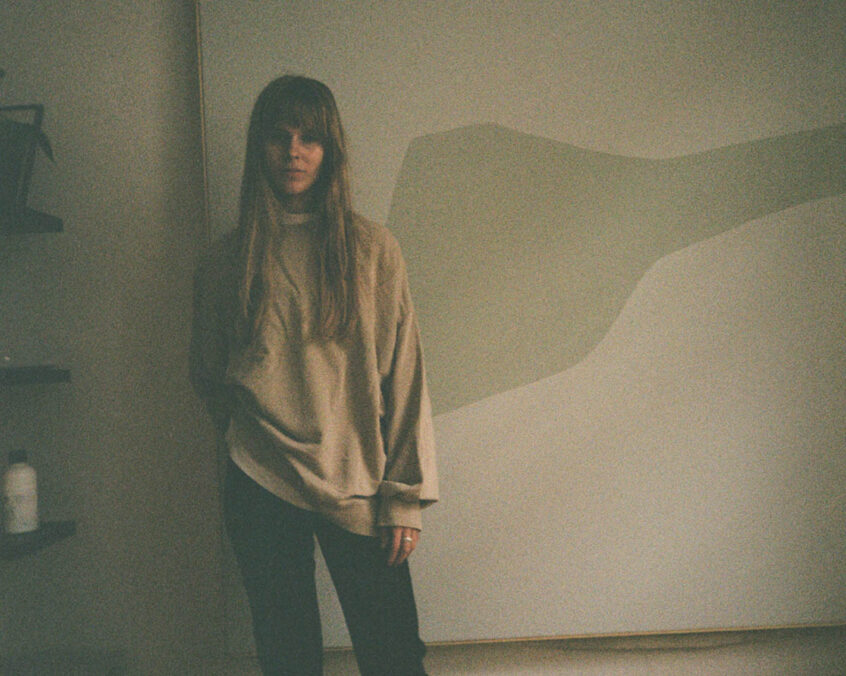 We have already done an interview in 2019. Unfortunately, a lot has changed. How are you doing today?
Thank you for writing to me again, I am very pleased to stay in touch. I hope to meet you someday and be friends in person. Happy to see Les Nouveau Riches Magazine's success, you do a great job! Fortunately, most things didn't change, despite the Russian war in Ukraine.
Thankfully my loved ones and I are alive, we are able to work and we're free. It's a good time.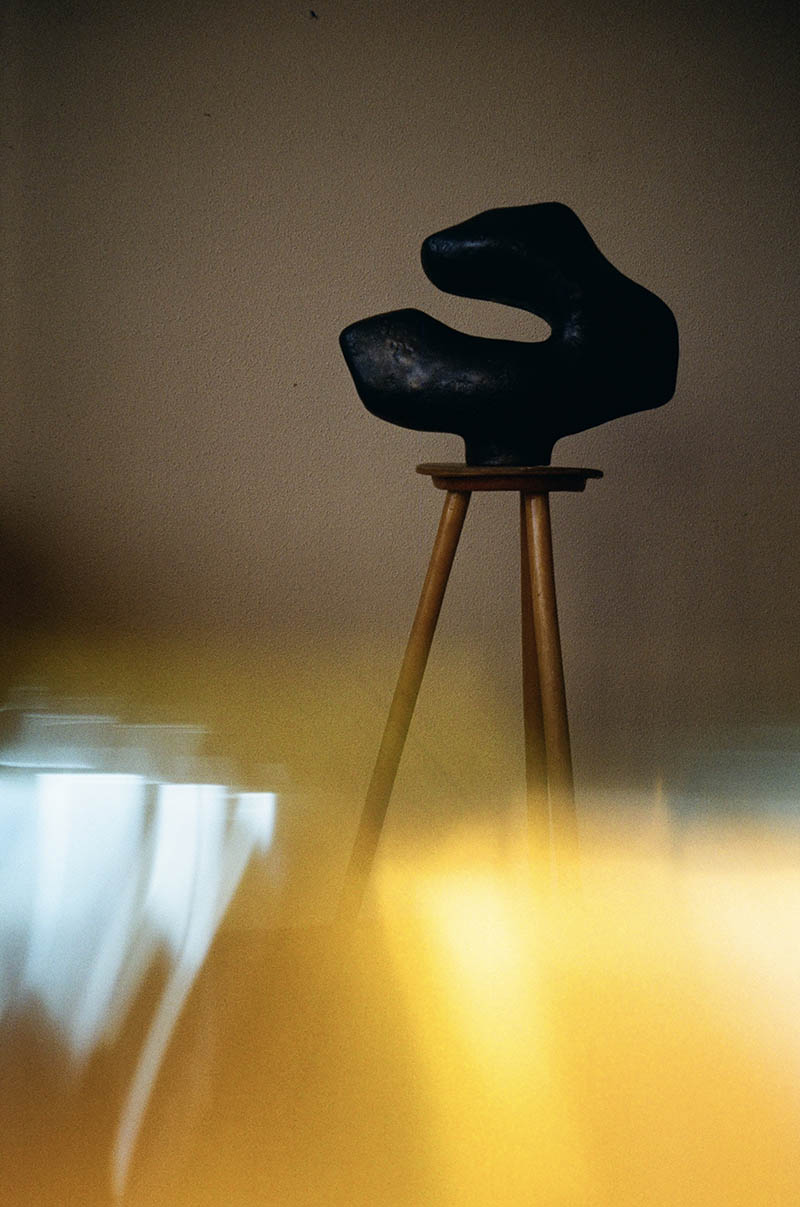 How do you experience the war, do you want to tell the readers about the situation?
I come from Chernihiv, it's a city in the north of Ukraine, territorially located directly on the borders with Belarus and Russia. My fiancé and I were out of the country for 1 month before the war broke out. But before that, we lived there for a year. I am so glad we were beside each other at that time. My city has suffered great losses: the explosions destroyed historical and cultural monuments and killed civilians and soldiers. Many families lost their homes. Some classmates I went to school with, are now in the service, some of whom were seriously injured or were on the verge of death. It was very scary to read the news about the attacks and explosions, without being able to contact my family. My friends and relatives had to live without water, heating, and mobile communication in winter. They spent weeks in underground shelters under bombardment, afraid to try to leave the city. They were scared because of the stories of accidents of civilians being car-gunned down. Luckily, after a while, my loved ones managed to get to safety, and communication was established. In the summer, hostilities in the city ceased and residents began to return home.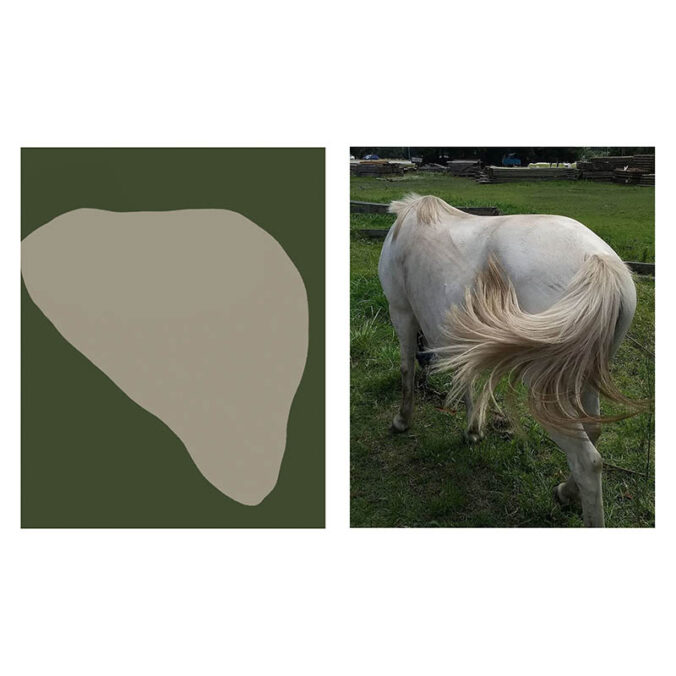 How do you deal with the situation?
All of us have different experiences, but we are united by faith in victory and love to donate! It has become very common in our country to give charity donations for national community support. For example, we managed to collect 600 million UAH (16 million €) in three days for the military drone purchase. We are grateful for the support from the whole world. However, every conscious Ukrainian makes a decisive contribution in different ways to approach victory. Whether it is working on the front, charity, or the creation of art. I also want to express my respect to the Ukrainian artists who stayed on the territory of Ukraine for various reasons. They continue to work glorifying our cultural values and achievements worldwide.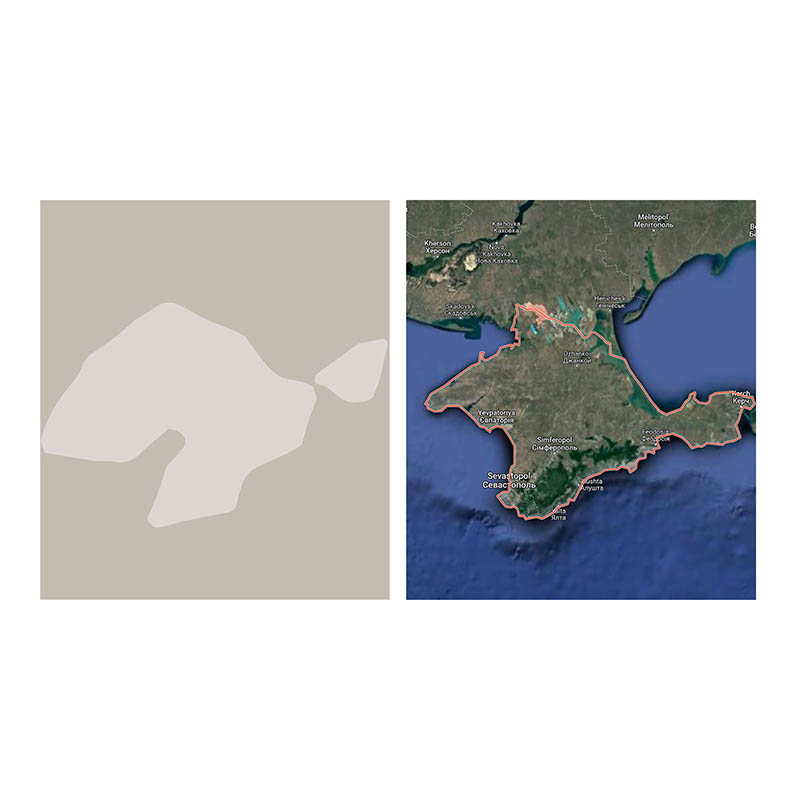 When did you start to paint again?
I resumed my work when I got to the student exchange program at UMPRUM in Prague in the spring semester of 2022. I managed to work in many different mediums. At first, it was mentally hard to overcome the feeling of shame. It seemed unfair that I was lucky to be in such a wonderful place, allowed to do my favorite things: learn and create. But gradually I came to the realization that the universe had a plan for me, and I am in the right place. Because each of us has its own life path.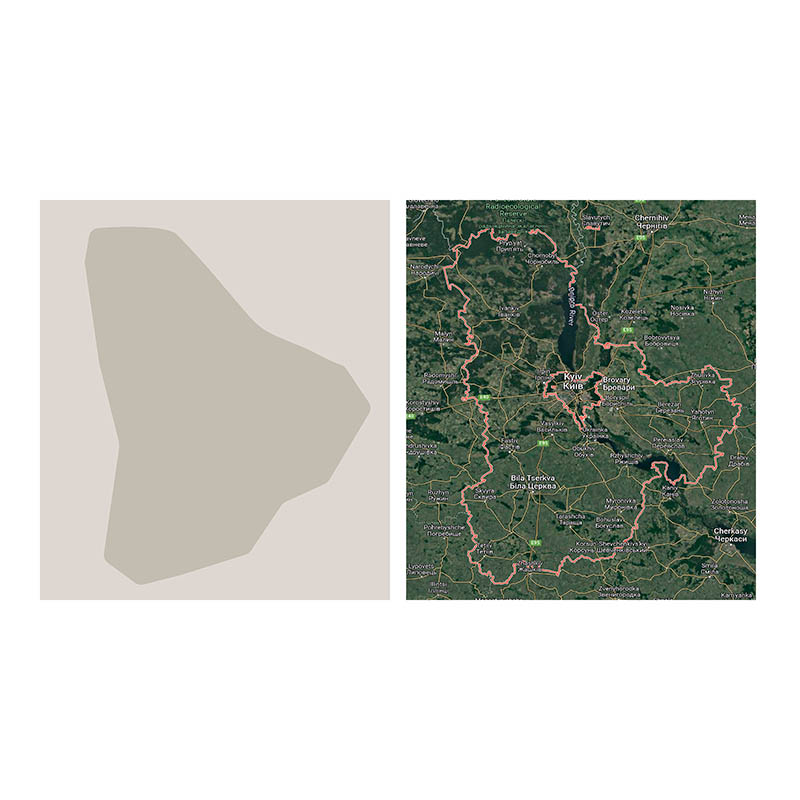 What topics are you dealing with in your art right now?
My last series of works is devoted to Ukrainian beautiful lands. For the territorial integrity of which the Ukrainian weapons forces are fighting every day against the Russian inhuman enemy. In my art, I represented all of Ukraine's 24 administrative units, which are called Oblast, and the 1 Autonomous Republic of Crimea. And I turned each Oblast of my country into a unique shape, referring to its borders on Google Maps.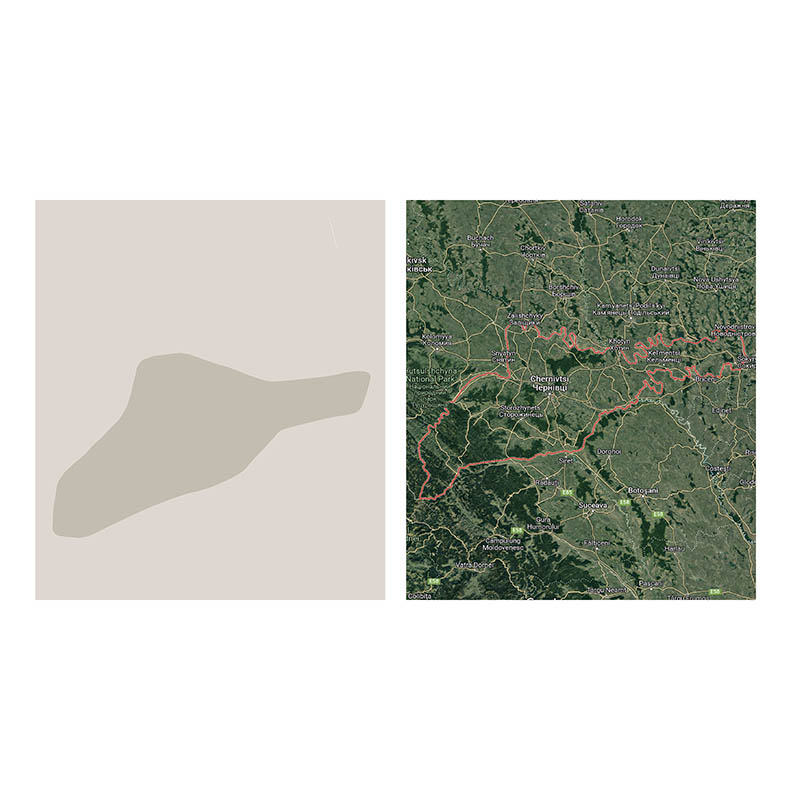 What is close to your heart?
Despite the that my focus and main interest is non-figurative art, interdisciplinary art is close to my heart. I don't get attached to specific media, it is only a tool for expressing the concept. Recently I began to think more about death, the vulnerability of the human body, and other living, and nonliving things. The context of my abstract vision has been reimagined and previous guesses confirmed: the body is secondary. Objects, bodies, which we are accustomed to contemplating through our physical abilities, are but the shell of something more sacred, eternal, invisible, perhaps a soul. While the shell itself, is exposed to wear, aging, and breakage – the soul, has no specific form and time. The world is so cruel and it acts unfairly to bodies by damaging them, that it can't be our only reality, there must be something further. Therefore these kinds of shapes, which I use, are a product of my meager imagination about uncharted energy that is in everything.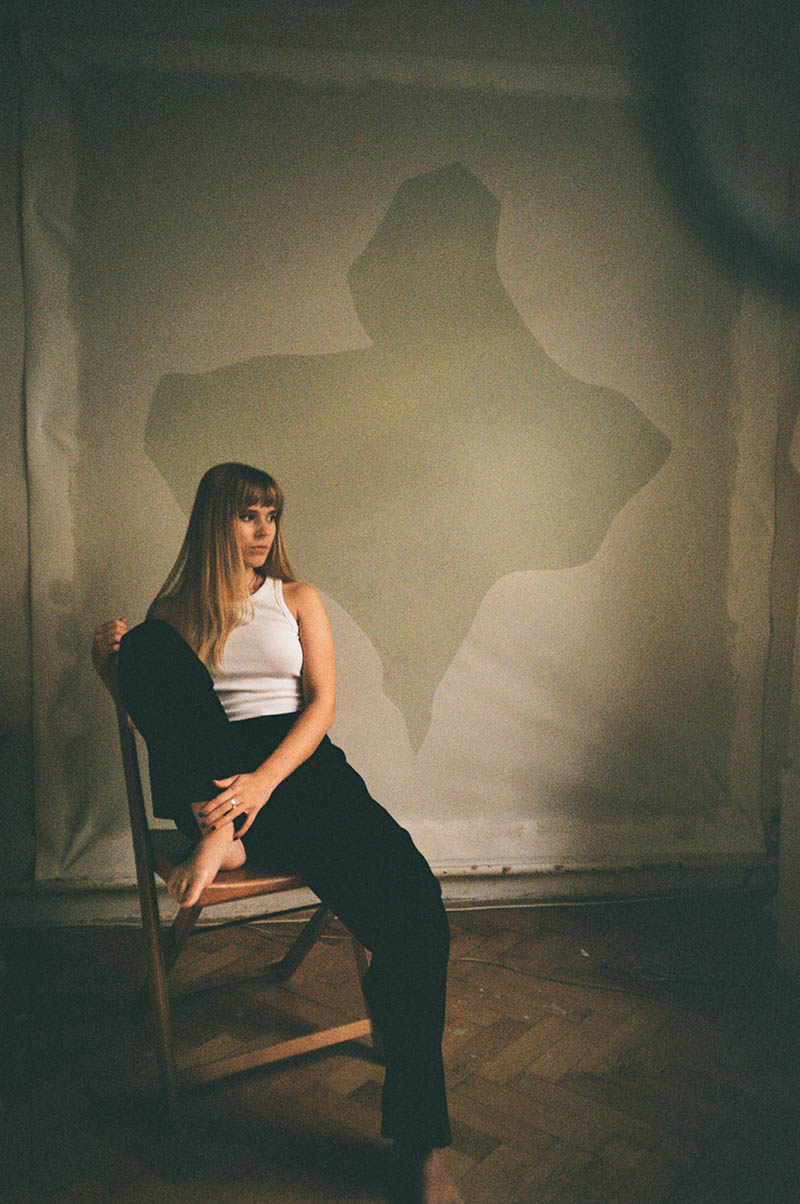 Your biggest dream as a painter?
I want to have enough knowledge and friends-colleagues to contribute together to developing art and education in this field in Ukraine.
What are your next plans?
I feel that one of our national mindsets, for now, is "no plans, we live one day." It is worth noting that for us Belief – is a new concept of Ukrainian life planning. This substitution of concepts happened because we all had plans and goals that disappeared in one moment, and you had to think about what to do Now. Being present and feeling simple joys, limiting myself with "daily's to-do list". And the belief that following it will lead to something good in the future: cool projects and collaborations, meeting talented people, Victory.
Yelyzaveta Vlasenko – www.instagram.com/doinshapes/