Next to erotic scenes, a selfcare routine motif appears, like brushing teeth, shaving, and washing hands—the artist comes very close and zooms in the very private moments of exploring and experiencing one's sensuality. Pink flesh is large and occupies most of the canvases – scars, bruises and body hair are exposed and detailed. However, there is nothing narcissistic about Basil's protagonists, on contrary – they are timid and vulnerable, while spectators receive a voyeuristic perspective and find themselves interrupting other's privacy.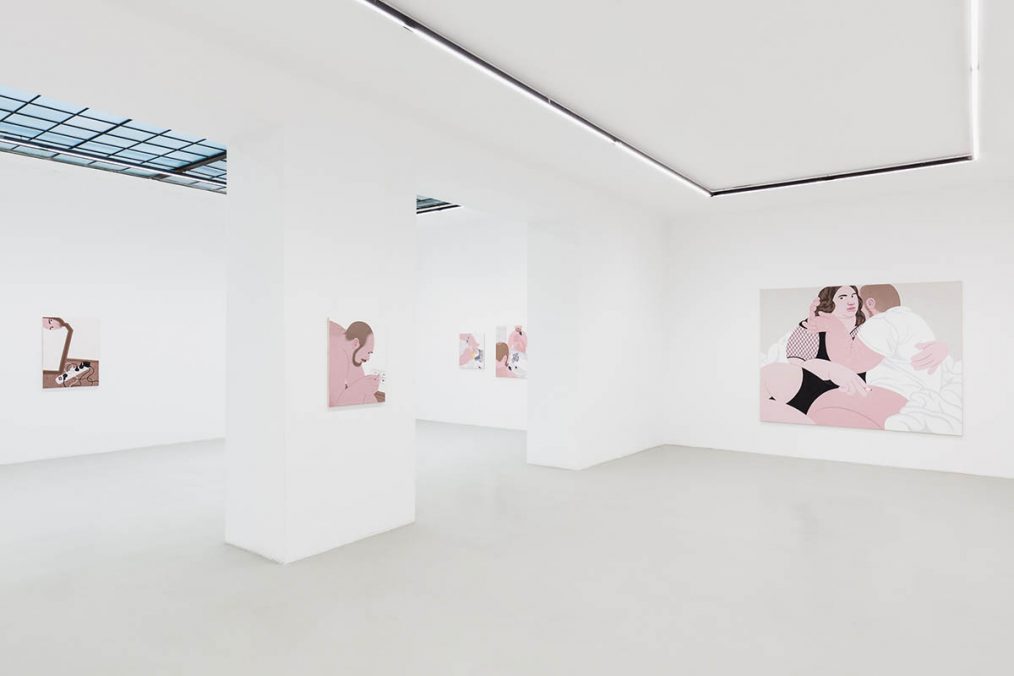 Despite lavish physicality and much self-observation in a mirror, the exhibition isn't focused on the excitement of having a body and training its sensual capacity, but rather on a certain kind of boredom of having the body, which might emerge from repetitiveness around it – to sleep, to nourish, to practice personal hygiene, to satisfy. Boring necessity of everyday actions that culminated within the pandemic time, and overall, tedium of having only one particular body.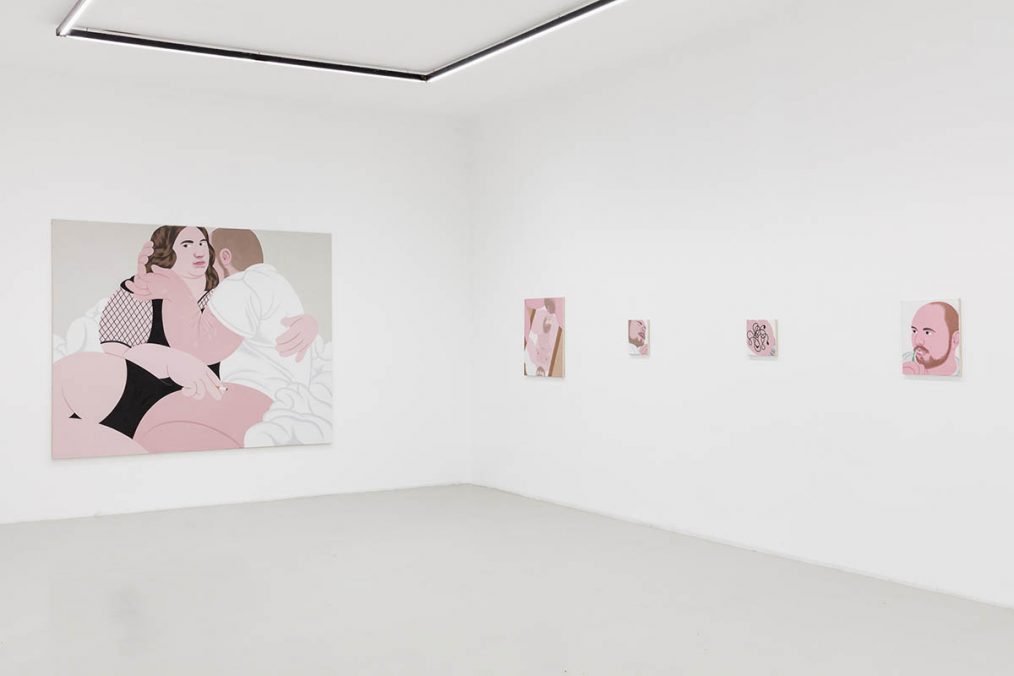 Yet, Basil's work is playful and fun. With a curious humor of 'What if?' kind –what if I randomly shave my chest hair while trimming the beard, what if I plug a hair pin into the socket, what if I frame my torso? Lockdown fatigue mixed with visual research of the closest thing possible – oneself.
For sensuous imagery Antoine Watteau and François Boucher are referenced in the exhibition text. I would draw a comparison with another tradition though. The flatness of the plain tone skin, soft interwoven limbs, contrast sharpness of the face features and accentuated patterns – all one can find in Edo-period shunga or Japanese erotic prints with famous pieces like 'Adonis Flower' by Katsushika Hokusai or the illustrated book 'Utamakura' by Kitagawa Utamaro.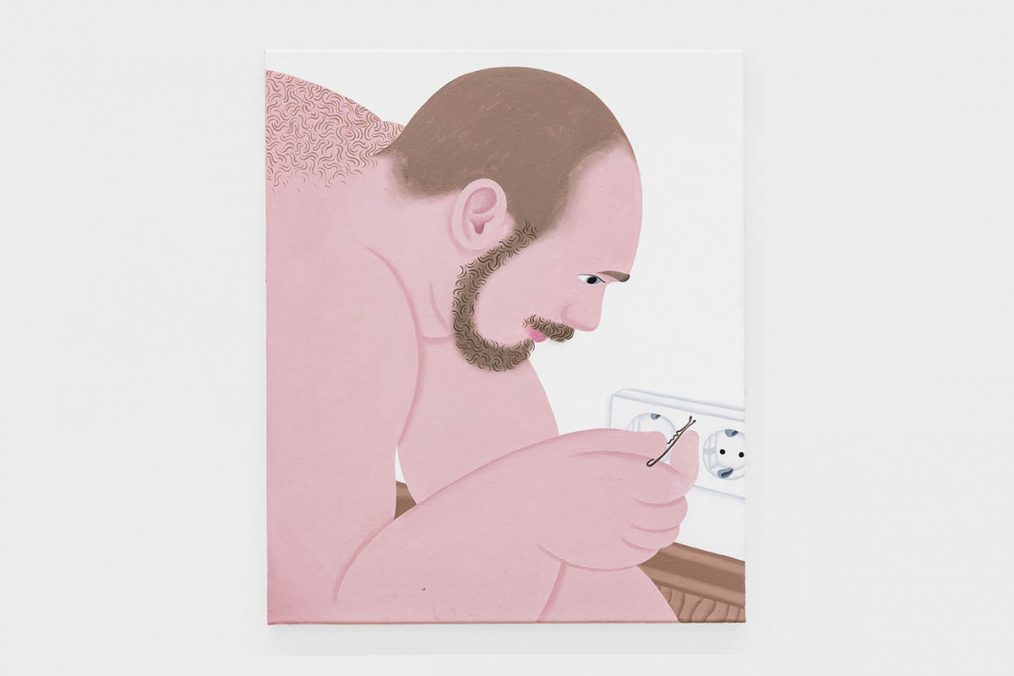 Moreover, contemplativeness and calm amusement that Basil's protagonists have towards nudity and intimacy come more natural in aesthetic correlation with shunga than with Rococo sweet flirtatious manner. An extra glimpse into Basil's drawings might expand this idea – bathroom self-portraits with octopus tentacles coiled around the body evoke the visuals of Hokusai's fascinating shunga design.
Exhibition Duration: February 10th – March 6th 2021
Address and contact:
Galerie Kandlhofer
Brucknerstraße 4, 1040 Vienna
www.kandlhofer.com