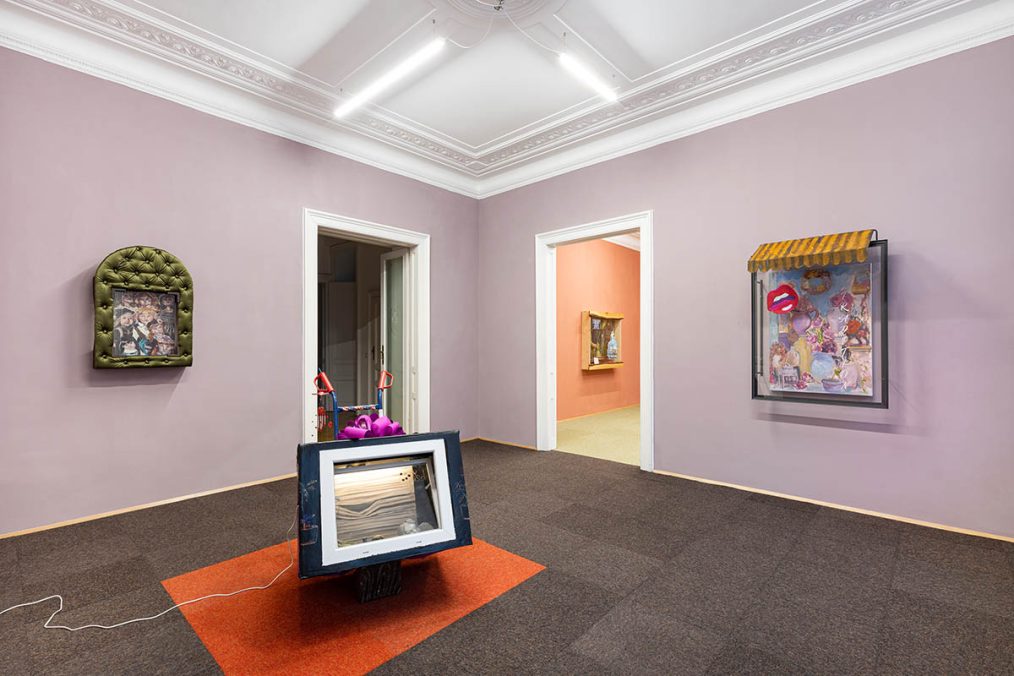 Erka Shalari: How did arrive the idea to open an art gallery in Vienna?
Cornelis van Almsick: It goes back a little over ten years that I started exhibiting photos from my time in Los Angeles. I did some group shows and even had a duo show with Valentin Ruhry. Other than that, I was working as an architect in various offices. Then a developer provided me with a space, which I was allowed to use as an exhibition venue. I exhibited myself along with some artist friends. Today there are even gallery owners who act as curators, but back then, it didn't feel right to me. What remained: the great desire to put on exhibitions myself and, beyond that, to offer Vienna's artists a podium with initially simple means. There were no young galleries.
Magdalena Zeller: My background in architecture and friends who work in the creative fields always kept me and my interests close to the art world. After returning from Los Angeles, I slowly shifted my professional focus from design to cultural management. I gathered extensive experience working for an established gallery, while help organising and curating shows that would mostly present young Viennese talent. Through his job as a licensed architect, Cornelis often had access to more or less derelict spaces that were waiting to be remodelled. It was a group effort, everybody was very involved, and I liked it a lot, and I learned a lot!
Cornelis, you told me before that there were at that time no young galleries. How has Vienna been evolving in this direction?
CVA: It's super exciting what has developed in Vienna in the past five years, probably more than in the last fifteen years, and this started around 2012. Just thinking of some of my colleagues and their paths, Felix Gaudlitz who worked at Layr, now has his own gallery, Dejaco curated freely and now has her gallery with Michael Wonnerth, Sophie Tappeiner worked at Studio Constantin Luser, today also a very successful young gallery, Vincenzo Della Corte with VinVin did an art blog and so on.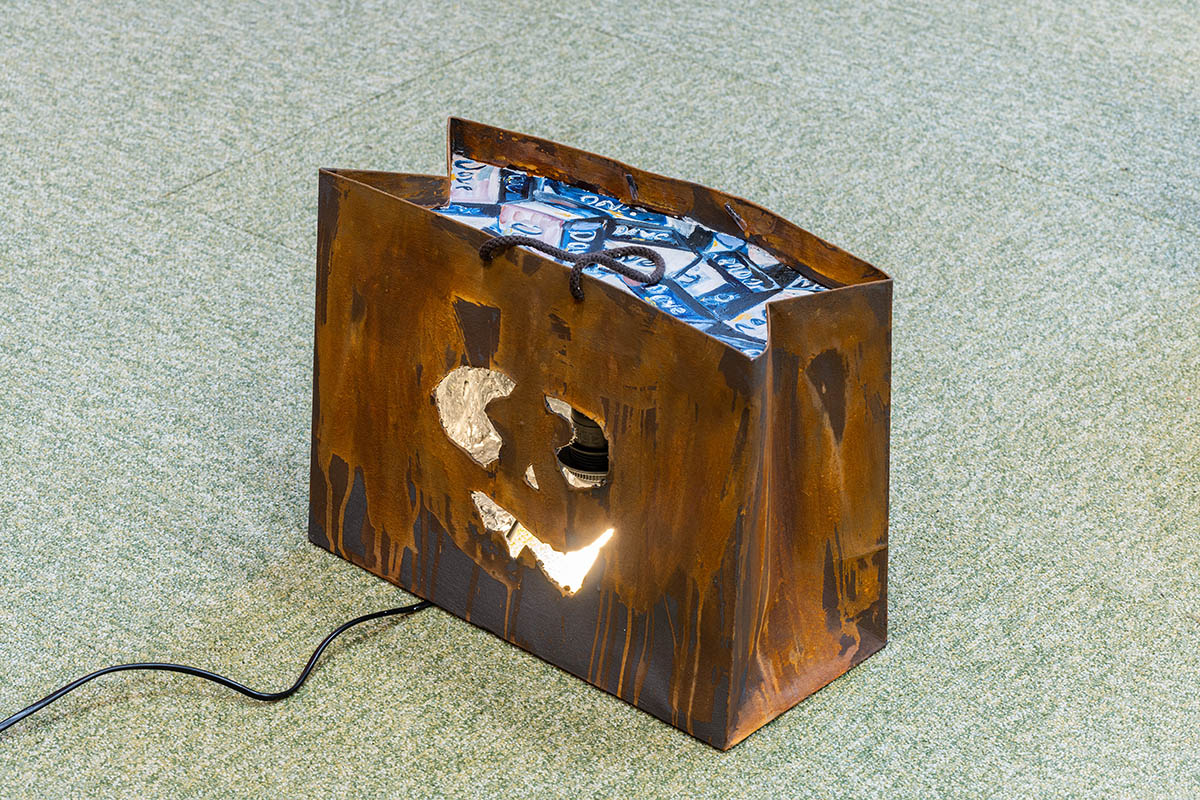 And the artist roster of your gallery? Who have been for example the latest entries?
CVA: Just as there is slow-food in the culinary world, we base our work on a slow and steady development. We knew many of our artists long before the gallery was founded, like Sophie Gogl or Kay Walkowiak. We have been working with the same artists since day one and are slowly growing. Edin Zenun was our last new addition, whom we appreciate and with whom we have already had some exciting fairs, the next one is Art-O-Rama in Marseille.
Artists of yours were in the class of Richter, Eisler, Wurm. I would think that this way, you could see the character of the Austrian Art Formation well. Would you like to comment on that?
CVA: I think that the three artists you mention, and this is really exciting for me, bring forth quite different positions as teachers. I also think that it is important for us as a gallery to display heterogeneity, to be diverse and in a certain way to be a reflection of society, an image that is reflected in art. Regarding the diversity of the teaching of Eisler, Richter, Wurm, it must also be said that it is much more common in art than in architecture. Magdalena studied at Sci-Arc in LA and I studied with Hadid here in Vienna and there was much more streamlining demanded of the students. The class was often the stepping stone to then continue in the respective office. I think that is also what has always attracted Magdalena and me to art, the different models of thinking, as opposed to the poverty of a monoculture: it is the moment of surprise when entrenched thinking is lifted off the rails.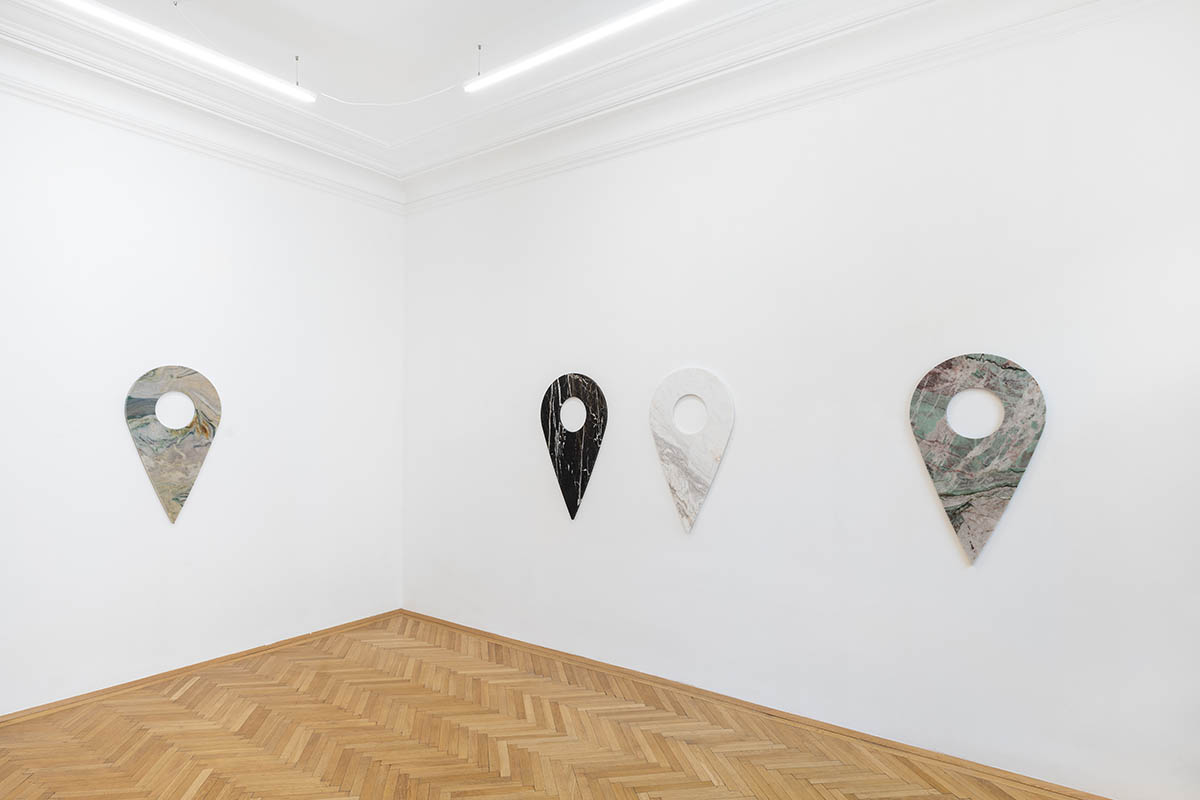 How many exhibitions have happened since 2017?
CVA: Stopped counting at some point (smiling)… Everyone can count them on the website, of course. We do about eight exhibitions a year, and in the beginning we did a series of projects where we created a podium for young artists. In the meantime, unfortunately, we had to stop doing that, because we are now focusing more on fairs. After we first had to create visibility for ourselves, we are now happy to have more time for discourse and contextualization of our positions.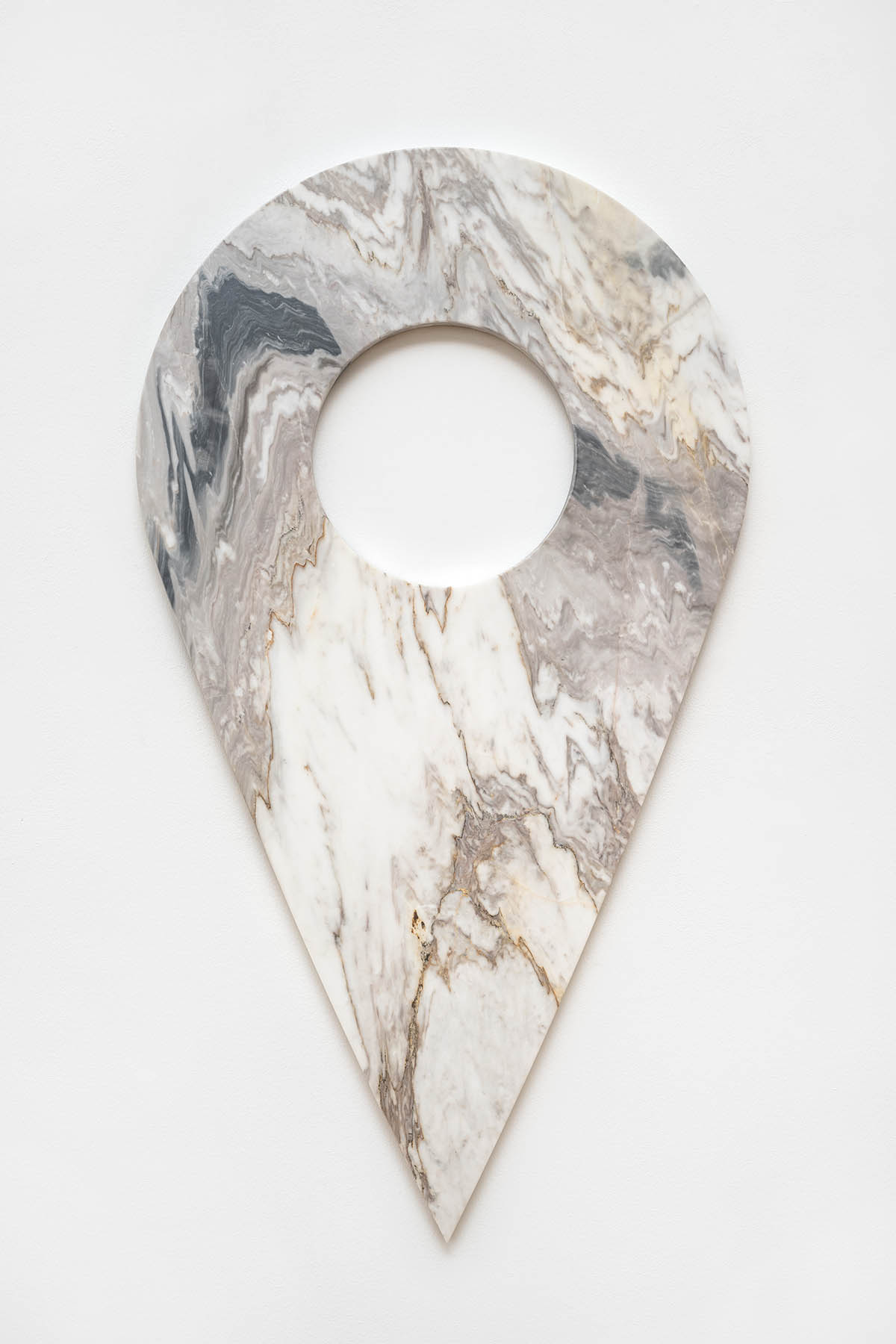 You are participating in quite many art fairs, even though being very selective. Which are some of the art fairs that have been startling you?
CVA: Together with the local art fairs, we participated in eight fairs in 2021 and will have participated in six by the end of 2022. We are currently experimenting a lot, and then we want to participate in certain fairs where we see a future for us over the next five years. The two art fairs we have been to over the last two years that have blown me away the most are Mexico City and Lisbon. It was the first time I visited both Mexico and Portugal. It was a nice surprise, a positive surprise, as different as they are from each other. What is common in my experience is that there is a more emotional engagement with art, less cerebral and more direct, perhaps more unsteady, in any case more curious. I think what you can say in any case is that you are warmly received, even among colleagues, it seems there is more togetherness than in Central Europe. Material in Mexico was very charming, a young team, very dedicated and ARCO Lisbon was super professionally done, you can tell that behind it is an experienced Jumbo fair (Madrid).
Has your attitude toward fairs changed since the pandemic?
CVA: A love and hate relationship that is quite boring to talk about because I think every gallery has a very similar view on it. The positive thing is the speed that things can pick up, within a very short time the most amazing things can happen. The vast amount of contacts you can make in a couple of days that would otherwise take weeks or even months to make. On the flip side, the art fair with the amounts of money it devours is a monster that you have to tame and which otherwise will tear your head off!

The current exhibition commits to showing the audience the work of US artist Julia S Goodman. How did you discover her position? How is the show (Five Finger Discount) built?
MMZ: We found Julia's position to be very strong. We started following her practice and talking to her about one and a half years ago – about the time she was graduating. At first it was about a curated show which was postponed. Slowly the idea of a duo exhibition developed, until we finally agreed on a solo exhibition, which turned out really great and which we inaugurated together with the help of Steffi Parlow and the best hot dogs in town. In the show you see painterly works that become part of a stage, the shop window.
Julia pays tribute to the American tradition of shop window painting, creating world in world, imagining not so much the glamorous but rather the stale, outdated versions. A lot revolves around food, consumption in general—Humour tragedy of the American suburbs of the 90's. We painted the walls in different colours and put a pretty disgusting but also cute carpet. Julia really knows how to work the room, creating a specific atmosphere.
If you had to choose a work from the show, which would be your favourite? I ask this because I constantly have a preferred composition in each show I visit.
CVA: It is an installative painting, "Filler". It is figurative, it has this shop window in front of the painting that is almost traditional and has something of illustrations from the forties. But on top of that, it has these wall brackets, which of course go against the illusion of a real shop window. As a result, it has something of a stage set and suggests that the exhibition itself is a stage, which in turn manifests itself in the reflection of the viewer.
MMZ: For me its two works really: "Hühnerparadies" for once – its rhinestone glittery facade with a sexy suede fringed skirt, a moss green flocked container displaying the most probably well-expired charcuterie flanked by a mischievously smirking chicken chef and sprinkled with esoteric gems – for good fortune! And "No Hard Feelings": pigs feet on a platter, the festive little lights (too dim actually) surrounded by the most delicious buttery, and creamy frame gives me that sort of short lived melancholy, right away feeling the festive spirit might be disrupted.
Are there some collections that you are proud to have been able to bring your artists, and how will you describe the collecting culture in Vienna?
CVA: There are some private collections of which we are very proud, but which we are not allowed to name here. Otherwise, it is the Wiener Städtische Versicherung collection, Belvedere collection, EVN, but also Landesbank Baden-Württemberg. The greatest joy, however, is when other gallery owners, curators or museum directors buy works for themselves privately – I think there can be no greater compliment for our work!
The Gallery Festival Curated by is returning with great enthusiasm and a striking theme this autumn. The rule was whether to invite a curator to look east or one to hail from said "east ". Which case is Frédéric Bonnet, the curator who will curate the show at your gallery?
MMZ: Yes, it is with pleasure that we get to work with Frédéric Bonnet, who was introduced to us by our great Lorena Moreno Vera. His show will be titled "The Disorganized Body". Beyond the major upheavals they imply in terms of democracy, organization and nature of power, but also of geographies and territories, there is another terrain on which the violent geopolitical upheavals at work in Eastern Europe – just like elsewhere in the world – have a profound impact: bodies… bruised, affected, missing, displaced… when they are not the object of a bitter ideological and political battle, such as the recent reminder of the revocation of the right to abortion throughout the U.S. federal territory. "The Disorganized Body is thus a digression into the experience of the body, present or absent, which has become an organ of reflection for artists of very diverse geographical origins and contrasting practices, but who all have in common that, in at least part of their work, they have approached corporality by taking the tangent of a frontal, standardized or idealized representation in order to better point out the disorders suffered by the bodies.
Let us know some things about this summer, what projects are you working on?
This summer is very busy, all in preparation for a crazy late summer, early fall program: at the end of August we will show with a duo-booth, together with Shore Galerie, at Art-O-Rama, with a counter-presentation of Edin Zenun and Sophie Serber. Together with curator Bettina M. Busse (Kunstforum Wien) we have developed a juxtaposition of Jonny Niesche and the Lotto West Collection (Münster), with works by Valerie Joudan, Sonia Delaunay and Heinz Mack, among others. In this regards a publication will follow with texts by Busse and also by Dr. Barbara Könches (ZERO foundation). Then, on the opening weekend of September 9 and 10, Curated By 2022 will take place, curated by Frédéric Bonnet with Minda Andrén Anne Samat, among others, coinciding with Vienna Contemporary. The following week, for Art Athina, we will show new paper works by Michael Fanta in the Highlights section, painted during his stay in Sicily.
Address and contact:
ZELLER VAN ALMSICK
Franz-Josefs-Kai 3
3rd Floor, Top 16
1010 Vienna
www.zellervanalmsick.com
---
Erka Shalari (*1988, Tirana) is a Vienna-based art author. She focuses on discovering unique artistic positions, unconventional exhibition spaces, and galleries that have deliberately broken new ground in their working methods. She relies on unorthodox publishing practices, coupling these with a nonchalant manner of writing. Her work oscillates between articles for magazines, exhibition texts and press releases.
*Zeller van Almsick represents: Sophie Gogl, Charlotte Klobassa, Jonny Niesche, Wolfgang Lehrner, Dejan Dukic, Minda Andrén, Michael Fanta, Kay Walkowiak, Edin Zenun.