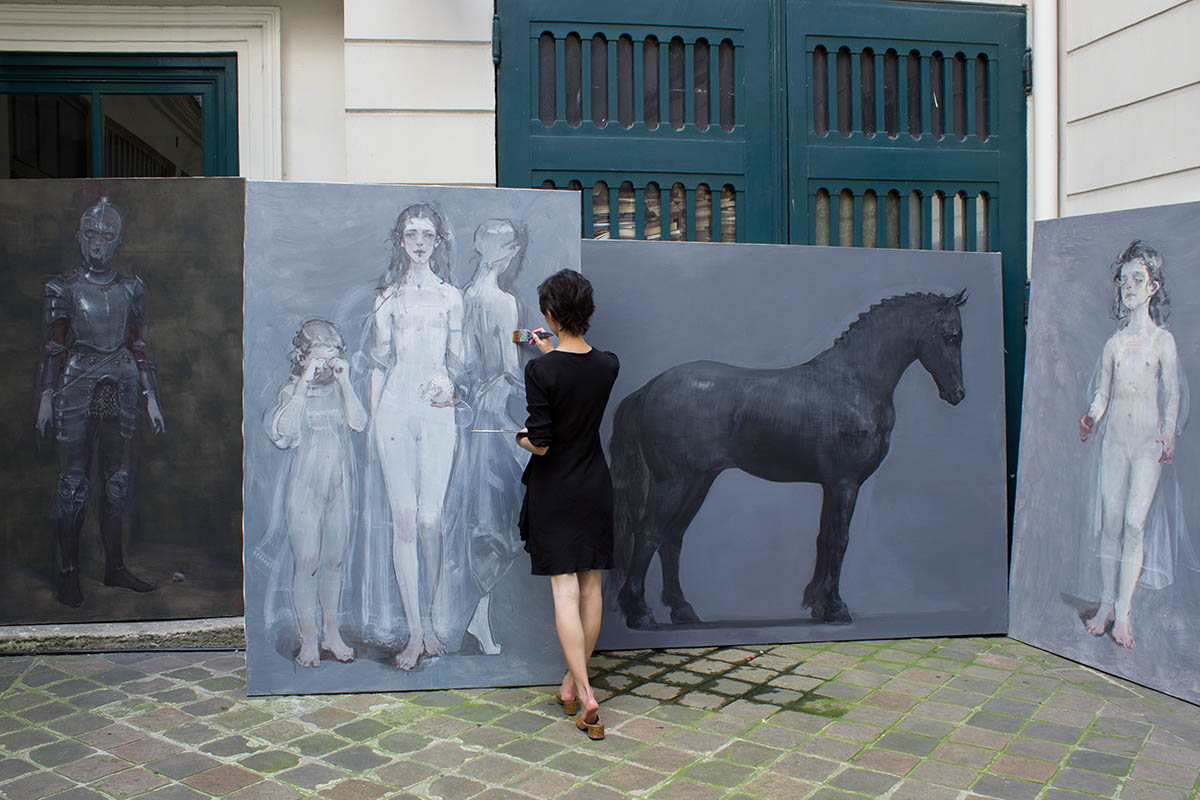 She now lives and resides in France. Her works are presented at Laurence Esnol Gallery. Her works reveal under the brushes all the poetic nuances of the human soul, even in the darkest corners, even if supported by bright colors. Behind sometimes a wise appearance, a second reading of her work may twist the neck of sentimentality and take us with dark humor into another universe as singular as it is fantastic.
A very personal work about the virtue of the human being, confronted to loneliness, about all the poetry of its dramatism and irony of life.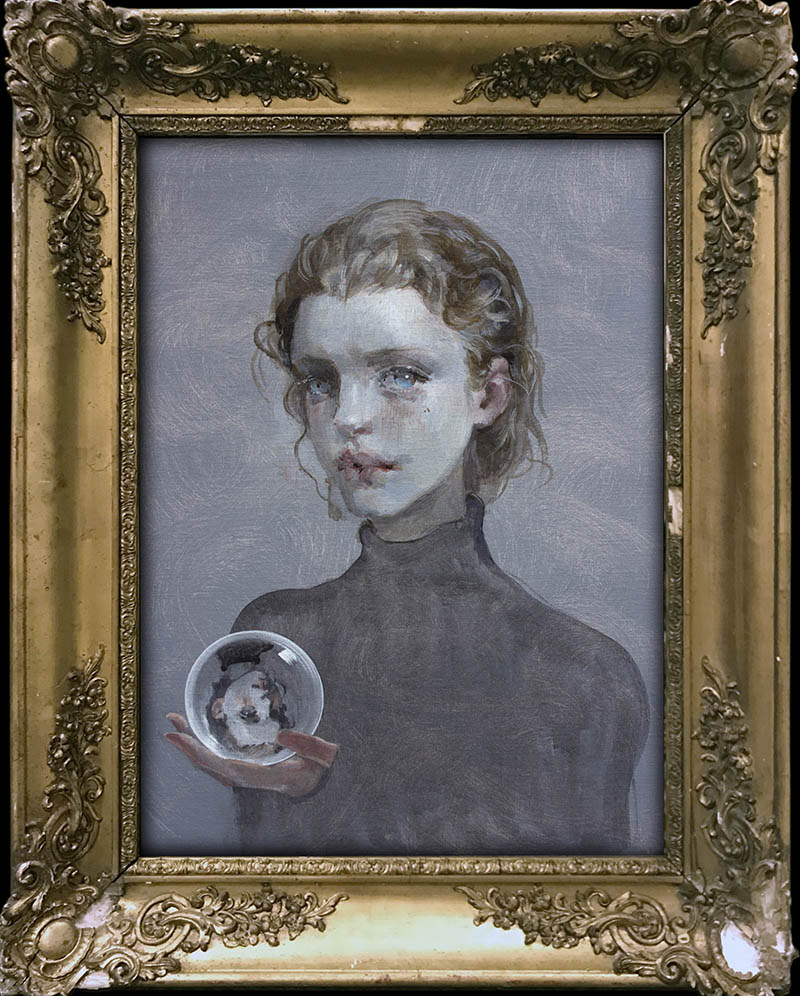 Where do you find inspiration?
From my personal experiences, from life, emotions (pain, joy…). I try to feel and understand the human condition. I aim at representing human as a whole, from its psychological background to social definition, attempting to see what in us, is intemporel and unlimited, from the light to the darkness.
How do you create your paintings?
Each painting is a reflection and emotion overflow, to create a painting is to create (or rebuild) myself, I don't really focus on how to create but what I want to transfer with the technique that fits, usually when the idea is there, the creating will do it by himself.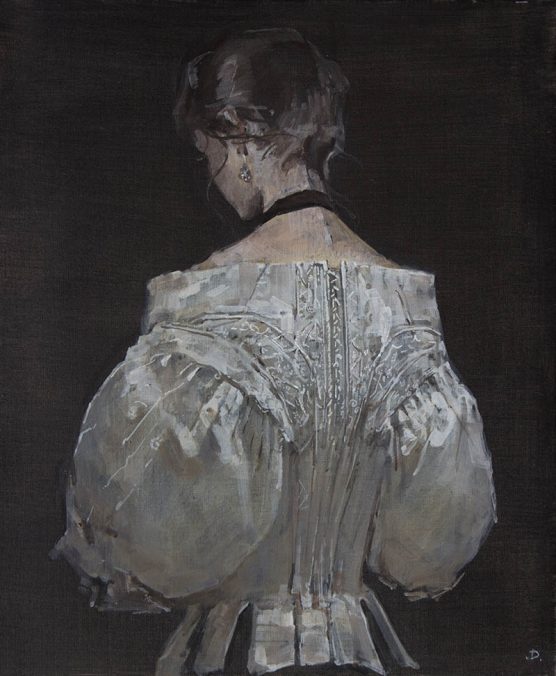 What motivates you to create?
The will of living, the way of self finding, as a sensitive soul, what I learn and feel pushes me to express myself to go further. Each time I'm in front of a canvas, to give a feeling and a sense of existence, it's a more of self-creating than just the making of an image.
How do you organize your day? Do you have a routine?
Hear, observe, feel, think, reflect, read, think, paint, walk… I spend most of the time alone, that makes me think more clearly and deeply.
I saw your works in Paris. What is fascinating for you about that city?
This is a cosmopolitan and dynamic city, a collision between different cultures and great minds, I admire the monuments, museums and exhibitions and its splendid history, complexity that stimulate the life and the mind.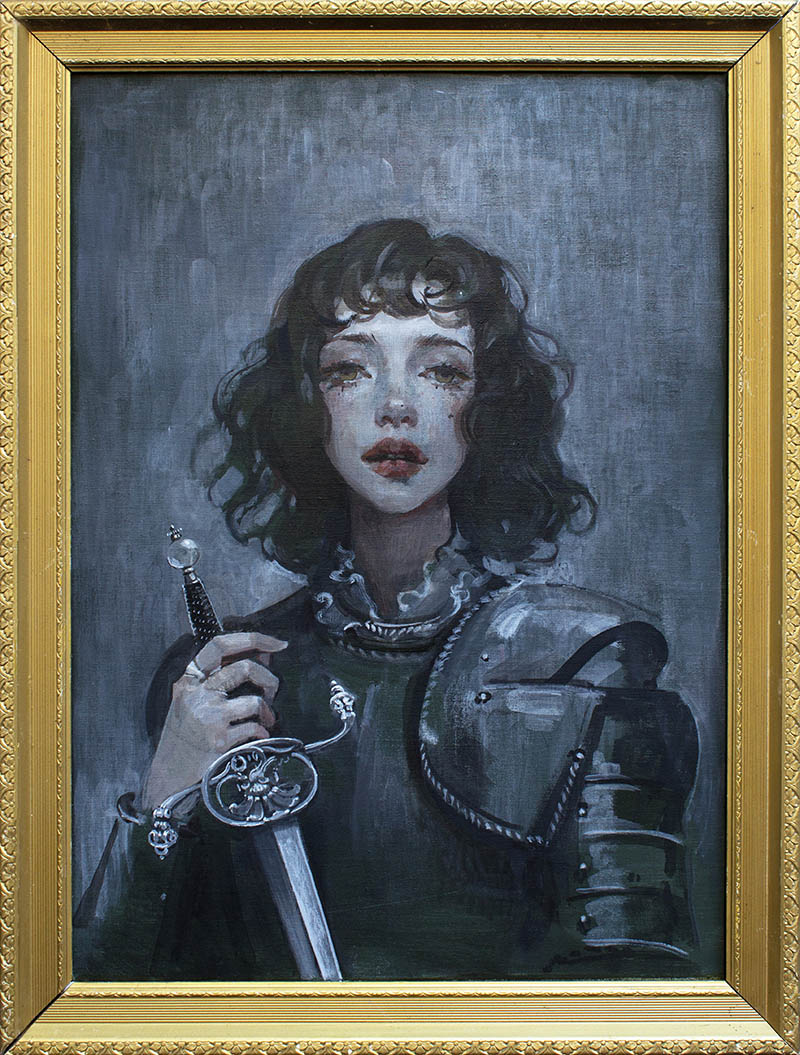 Have you ever exhibited in Vienna? In the mood for it?
I haven't yet, It would be with great pleasure.
What are you working on?
Now I'm in a period of self reflection, something will change, in a better way, something maturing, hopefully coming soon.
Dongni Hou – www.instagram.com/douni_hou/