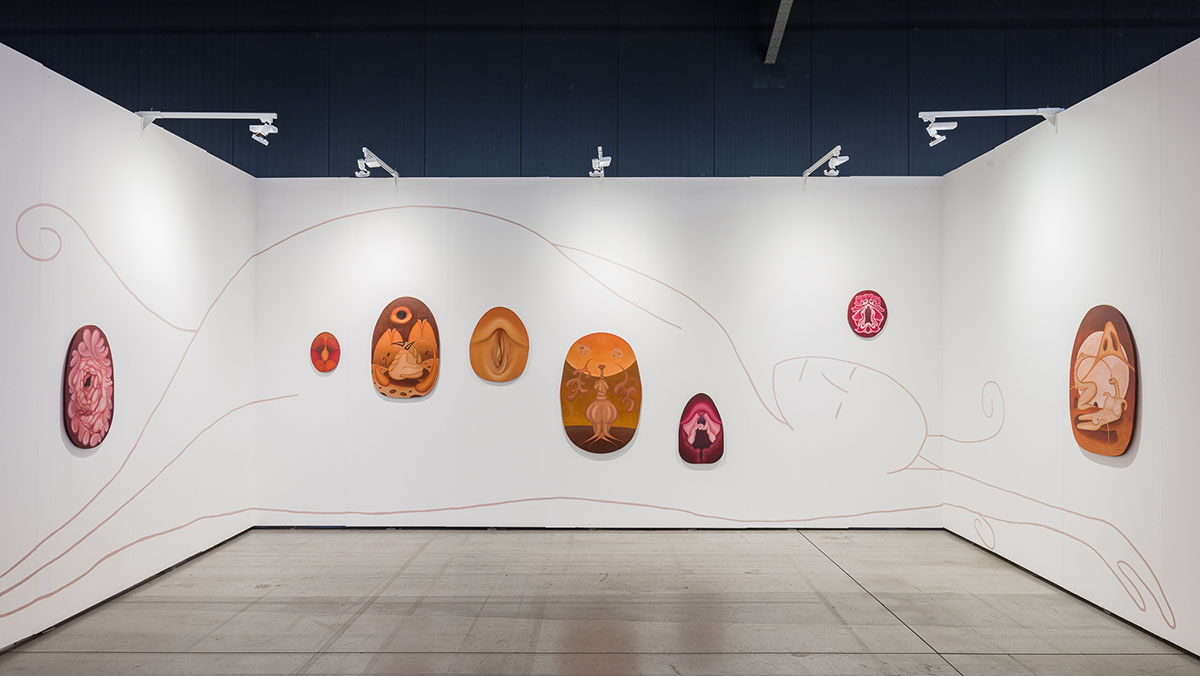 The organizers of the fair would therefore like to extend their thanks to all visitors, staff, and participants for adhering to the safety measures, such as wearing mouth and nose protection in the exhibition area at all times. viennacontemporary is happy to close after four visiting days with good results. The travel restrictions imposed by many surrounding countries naturally diminished the number of international collectors, but Viennese and Austrian art lovers stepped up and readily supported the gallery scene with great enthusiasm.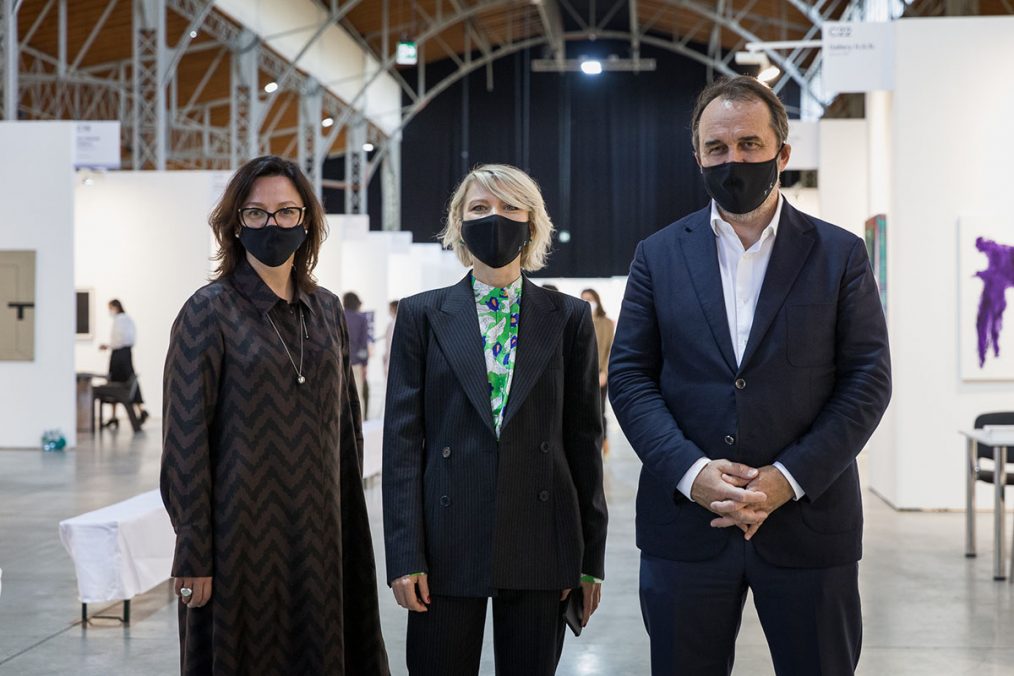 The fair's online extension vc_on was well received and generated additional sales. The platform is still accessible to the general public and collectors until 27 October. The digital extension will be further extended in the years to come and will be a fixed part of the fair's overall presence.
It's safe to say that this was a very nice fair. The intimate atmosphere actually helped to deeply engage with the displayed art. Many of the galleries I spoke to are extremely satisfied, which personally makes me very happy. The new solidarity between the many galleries helping each other out is particularly great. – Johanna Chromik, Artistic Director of viennacontemporary
For the first time, the Talks were streamed live online and can still be watched on the fair's platform. We would like to thank all international participants who both sat on the podium and joined online and supported the extensive program of viennacontemporary with their insights. The curators, artists, scientists, and many more enriched the interesting discussions on contemporary topics.
Address and contact:
viennacontemporary
Marx Halle, Karl-Farkas-Gasse 19,
1030 Vienna
www.viennacontemporary.at
Press contact
Hans Krestel
krestel@viennacontemporary.at
+43 660 141 2058