The play, which will have its premiere at the Volkstheater, has been developed over a long time: In Pasadena City, in a hotel room, through extended phone calls and correspondences. A script exists but has not been written to be obeyed rigidly. The performance revolves around politics, repressed feelings, comebacks, sexual addictions, sadomasochism, power struggles, violence, and transformation. But what can audiences expect from this show? We at Les Nouveaux Riches attended the press conference and, in addition to the panel discussion, had a glimpse of one of the last rehearsals before the Saturday opening. How did it feel? Erka Shalari recounts: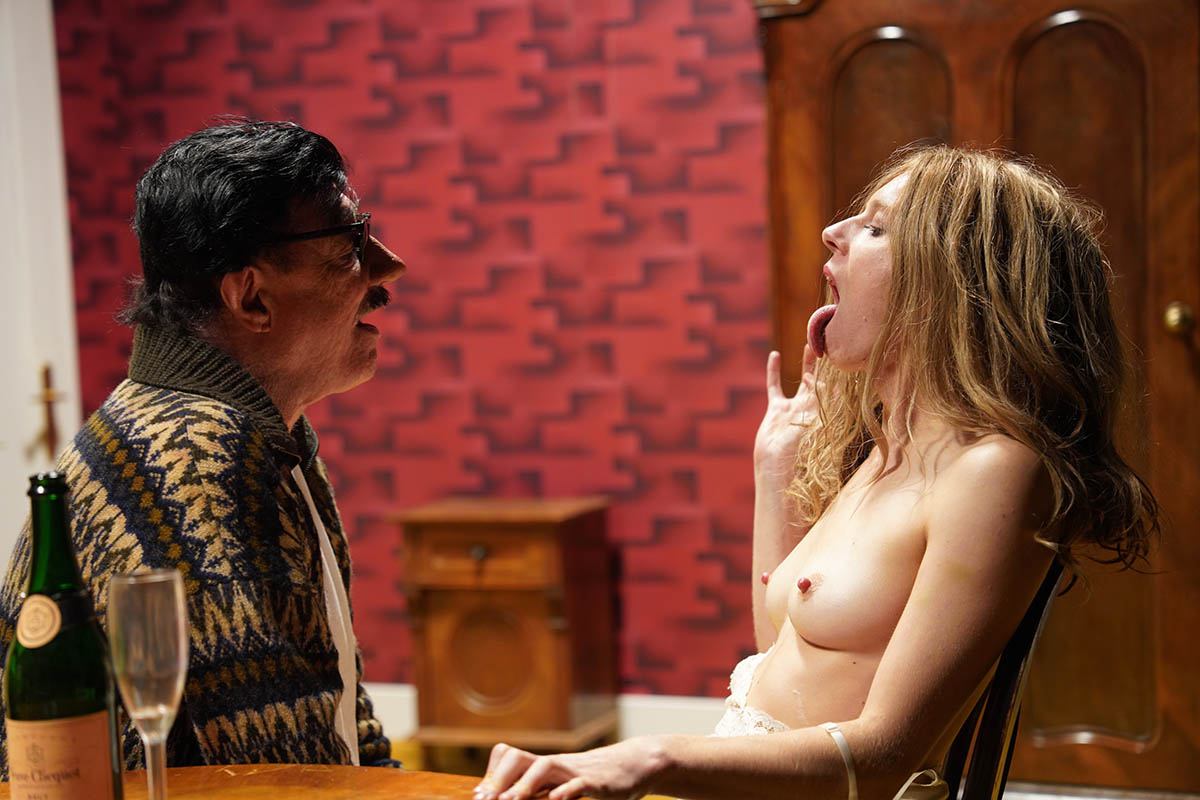 Panel Talk with Henning Nass, Paul McCarthy, and Lilith Stangenberg
Even though early in the day, the conversation feels deep, talks with serenity and calm voices. Perhaps this work does not need advertising, everyone expects that McCarthy will be controversial. The talk explains the working methods well, making you enter another zone of understanding, first describing the kinship of this piece with Liliana Caravani's film "Night Porter". About Charlotte Rampling, who is only 23 years old at the time of the film's production, and a particular transition of the relationship between Max and Lucia – retaining to certain degrees also romantics and melancholy (within the palette of sadomasochism). Talking about the holocaust, guilt, and subconsciousness. As Henning Nass asks about any relationship between the NV/ NIGHT VATER/ VIENNA and Freud, McCarthy answers: "Let Freud decide what to think."
Then, Stangenberg discusses theatre and its role, as a form of catharsis, theatre as an arena and as almost a therapeutic setting.
A short break, then we can catch a glimpse of the rehearsal.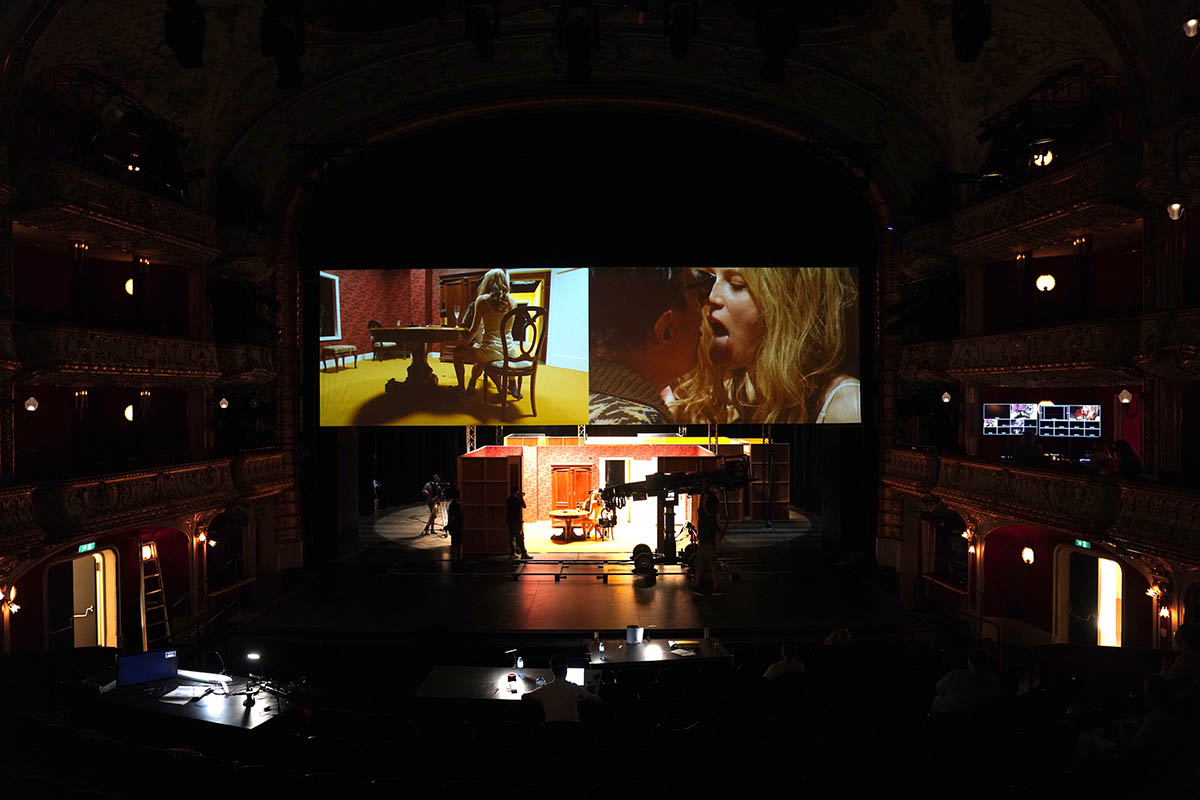 Rehearsal. In this performance, the sadomasochistic relationship is not conducted by the former SS officer and the former concentration camp inmate as in Liliana Caravani's film, but by an ageing Hollywood producer Max and a young actress Lucia, played by McCarthy and Stangenberg.
We do not see Lucia's journey to Los Angeles – instead, we find them already within a very complex relationship.
Excessive drinking, erotics, humiliation. Unfortunately, there is a bounded time to abide in the rehearsal, so the picture remains unfinished.
Premiere: 3. September 2022, from 19:30 o'clock
Then: 4. September, from 18:00 o'clock / 6. + 7. September, from 19:30 o'clock. The performance is in English and can not be visited by Visitors under 18 years old.
Volkstheater – www.volkstheater.at
---
Erka Shalari was born in Tirana in 1988 (AL). She studied Occupational Psychology at Tirana State University and Culture Management at MDW, Institute for Culture Management, Vienna. She focuses on discovering distinctive artistic positions, unconventional exhibition spaces and galleries that have deliberately broken new ground with their working methods. She relies on unorthodox publishing practices, coupling these with a nonchalant manner of writing – https://linktr.ee/erkashalari