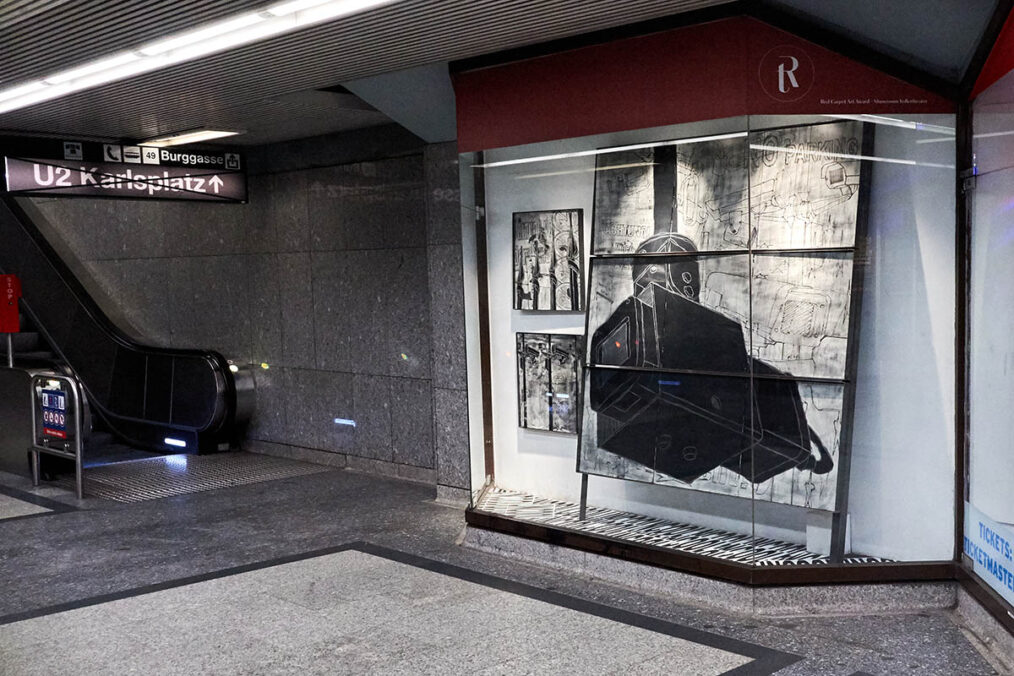 Zwischen idyllischem Einfamilienhaus, Gutmenschentum, Verboten und Überwachung sucht der Künstler nach der Aktualität dieser Lebensweise.
Lorenz Wanker studiert seit 2022 an der Universität für angewandte Kunst Wien in der Klasse Digitale Kunst. In seinen Werken verarbeitet er oft-übersehene Thematiken unserer Gesellschaft und verhilft diesen zu ihrer verdienten Tiefe. Hierfür bedient er sich gerne dem Medium Bild und versucht die traditionellen Methoden der Zeichnung und Malerei mithilfe von Lasertechnik, Metallbau, Fotografie und Video in die Jetzt-Zeit zu transferieren.
Exhibition: Lorenz Wanker. suburb presented by Les Nouveaux Riches
Exhibition duration: 30.11.2022 – 09.12.2022
On view: Red Carpet Art Award Showroom Volkstheater (U3 metro station Volkstheater > exit Museumsquartier). More Information: www.redcarpetartaward.com
Lorenz Wanker – www.lorenzwanker.com, www.instagram.com/lorenzwanker/
---
About Les Nouveaux Riches. Since April 2019, the association for contemporary art and culture has been dedicated to offering young, emerging– and already-established artists, gallery owners, and creatives a platform to present themselves to a broad audience. In addition, articles and interviews with national and international artists are continuously published online. Les Nouveaux Riches collaborates also with different actors from the cultural scene – realizing so together events and curated exhibitions.