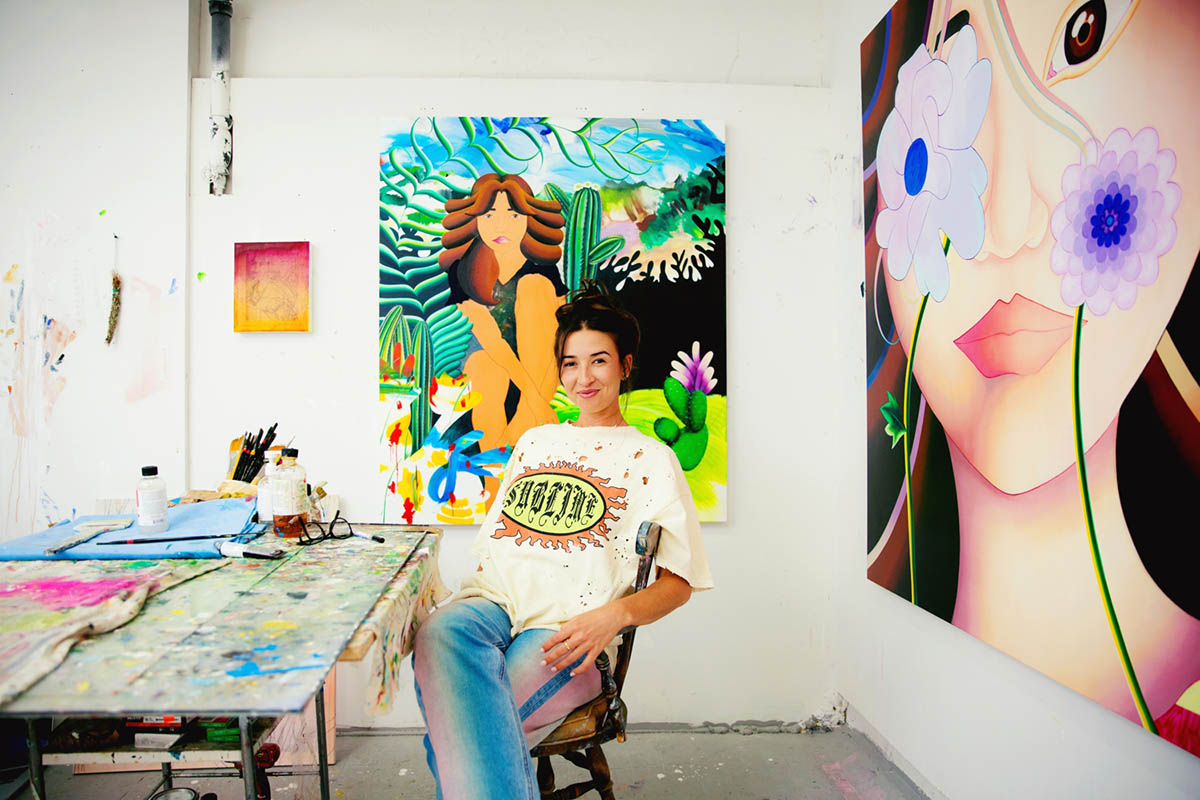 Her solo exhibitions have been featured in contemporary art institutions across the globe, including the UAE, Hong Kong, Brazil, and New York. Florido's artwork explores themes of memory, place, and identity, and her colorful canvases are inspired by artists such as Beatriz González, Luchita Hurtado, and Terezinha Soares. Through her innovative use of oil painting, Florido continually redefines the composition of her work, resulting in dynamic and evocative pieces that challenge our understanding of home and self.
What is your background?
I was born and raised in Rio de Janeiro, Brazil. Rio is one of those uniquely intense places: it is stunning, exciting, and flammable. I spent my days running around the city surrounded by friends, going to the beaches, forests, and waterfalls. When I left for England to study art, I was 19. The Slade School of Fine Arts is an important historical institution at the heart of London's artistic life. Having only British tutors then, I was immersed in British culture, spending my time between the studio and the museums. Distant from home, I felt freed from the aesthetics and discourse I'd inherited from Brazil – and my work was changing fast. I was a sponge: I started playing with the grotesque, scrutinizing the quirks of post-war British paintings, and falling in love with the new approaches to surrealism. It was an extremely exciting and expansive time, helping me discover how and why I wanted to be an artist.
I then went to the U.S. to attend Yale, with little planning or understanding about what this experience would bring. It was a hard shift. The discussions at Yale did not center on historical movements as much as the conversations at Slade and were much more focused on what was happening in New York at the time. At first, I was horrified by what came across as an a-historical, self-centered approach to art-making. But I grew to appreciate this emphasis on innovation over tradition. I kept being asked, "but how do you want to contribute to the conversation?" I had never thought about my role as an artist this way. I also never thought I would stay long in the U.S., but I now live and work in N.Y., and I love it. Like Rio, New York is an exciting and contradictory place where I found a community of people I love and the freedom to be the artist I want to be.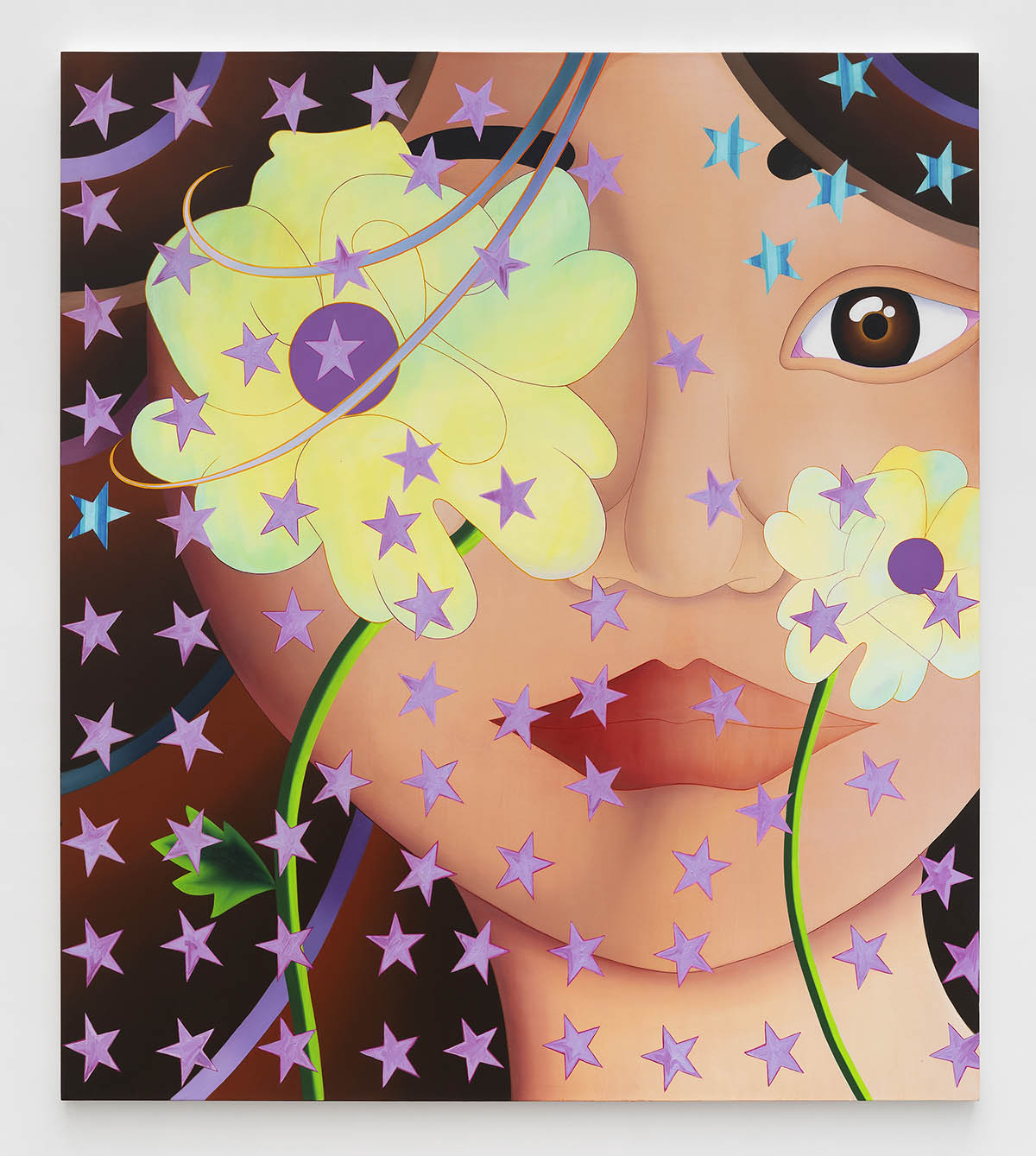 Which topics do you mainly explore in your work?
As a Carioca (person born in Rio), I engage the flat, matter-of-fact painting style of the Concrete and Neoconcrete tradition. Although I always render the body's organic form, my geometric compositions are inspired by Latin American artists such as Lygia Clark, Ivan Serpa, Waldemar Cordeiro, Alfredo Volpi, and Djanira da Motta e Silva. But, also as a Carioca, I have been influenced by the mystical landscapes of my city. I feel that people born in Rio experience the magnitude of that landscape, the lushness of plants, and the engulfing of their foliage almost as an extension of ourselves and our bodies. The landscape I paint is not observed or imagined; it is felt. The methodology of geometry and the spontaneity of nature weave together into a desire for structuring sensitivity. Flowers, stars, and strands of hair are important elements in my paintings (both compositionally and thematically ) and materialize for the viewer just as the body's organic form appears. For example, in my series with the daisies, the flower is a window to a different pictorial space and an opportunity to bring other artists into my work. However, it may appear that a flower is connected to the character depicted in the painting, what happens inside the flower points to a world outside of the picture plane. These other worlds are often diverse and plural, with references from Modernism to Baroque, Hilma Af Klint to Tarsila do Amaral, American pop to Latin American surrealism, and architecture to abstraction.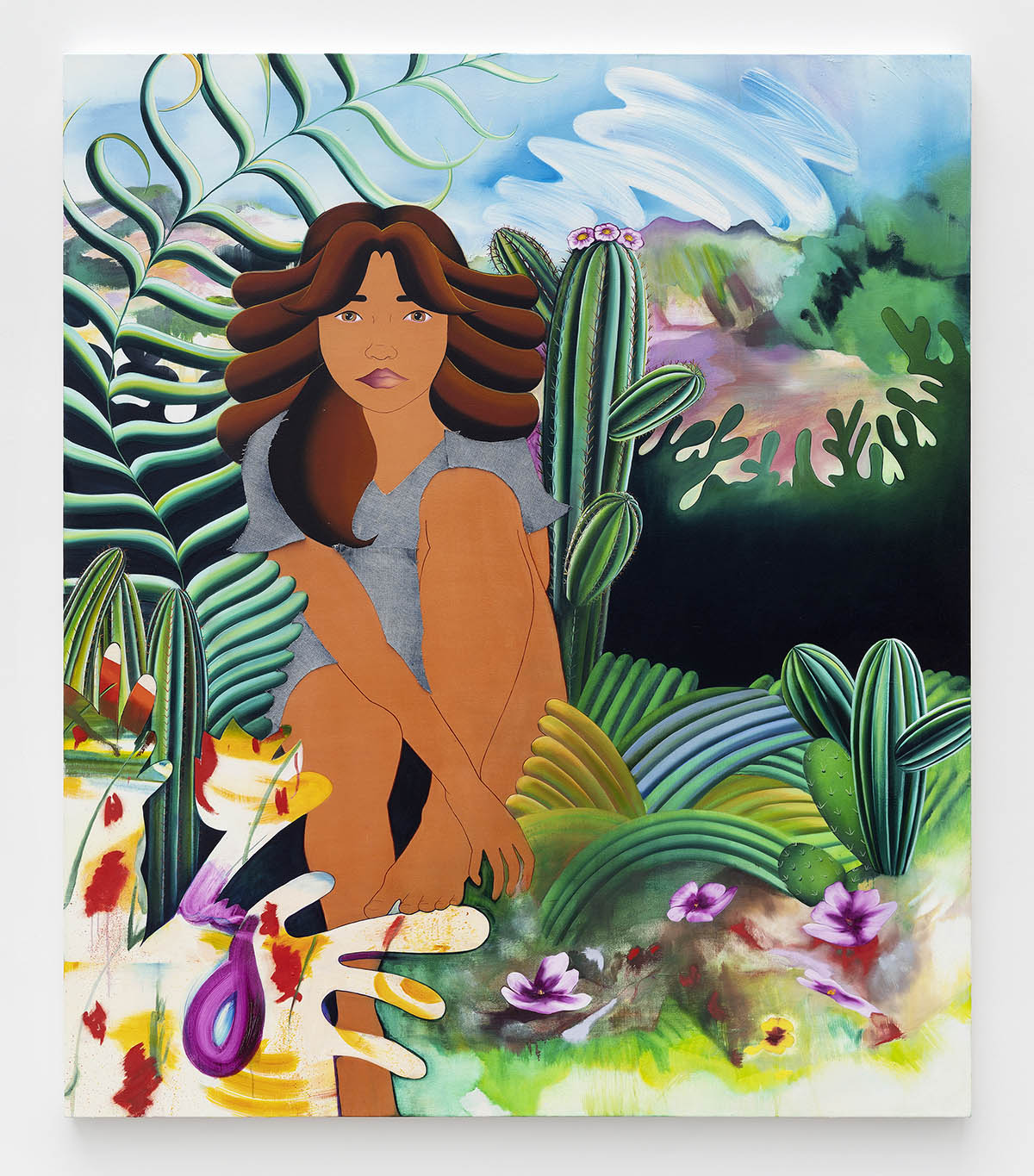 Where do you find inspiration?
Being back in Brazil is always very nourishing and inspiring. My work has much to do with the body's inextricable relation with that landscape. Being home, enveloped by nature – like when I'm swimming on dark nights illuminated by moonlight, with only the sounds of the waves and forest to breech my thoughts – is invigorating to me. Brazil's beauty and plurality have constantly intoxicated me, to the point of almost blinding me to all the rest. And in a larger sense, my work is fueled by these intense feelings of love, identification, pleasure, and longing for those experiences; I want my paintings to communicate that bliss, abundance, and lushness in their imagery and maximalist color palette. But my inspiration also comes daily, in small doses, walking to my studio in N.Y., seeing exhibitions, and visiting other artists' studios. The most inspiring aspect of my life right now is my community of artists in NY and our never-ending conversations on aesthetics, art history, politics, and the role of the artist in our current society. We may be looking, talking, agreeing, or disagreeing – and we're always supporting and challenging each other – which is incredibly inspiring.
Do you have any exhibitions planned?
On March 2nd, I will open my first New York solo exhibition at Ross+Kramer Gallery. I am very excited since I've worked closely with the gallery for a few years. In 2020, I did a solo show at their space in the Hamptons, and we've since collaborated on a few group shows in NY and abroad. This will be our largest project together in their beautiful (and huge) space in Chelsea. But I've also got several other shows coming up. I am working towards a solo show with Duarte Sequeira Gallery in Seoul, South Korea, which will open in November 2023. Before that, in March, I will be part of Art Basel Hong Kong with Woaw Gallery from hHK. I will also be launching my collaborations with Avant. Art and Echo later this year.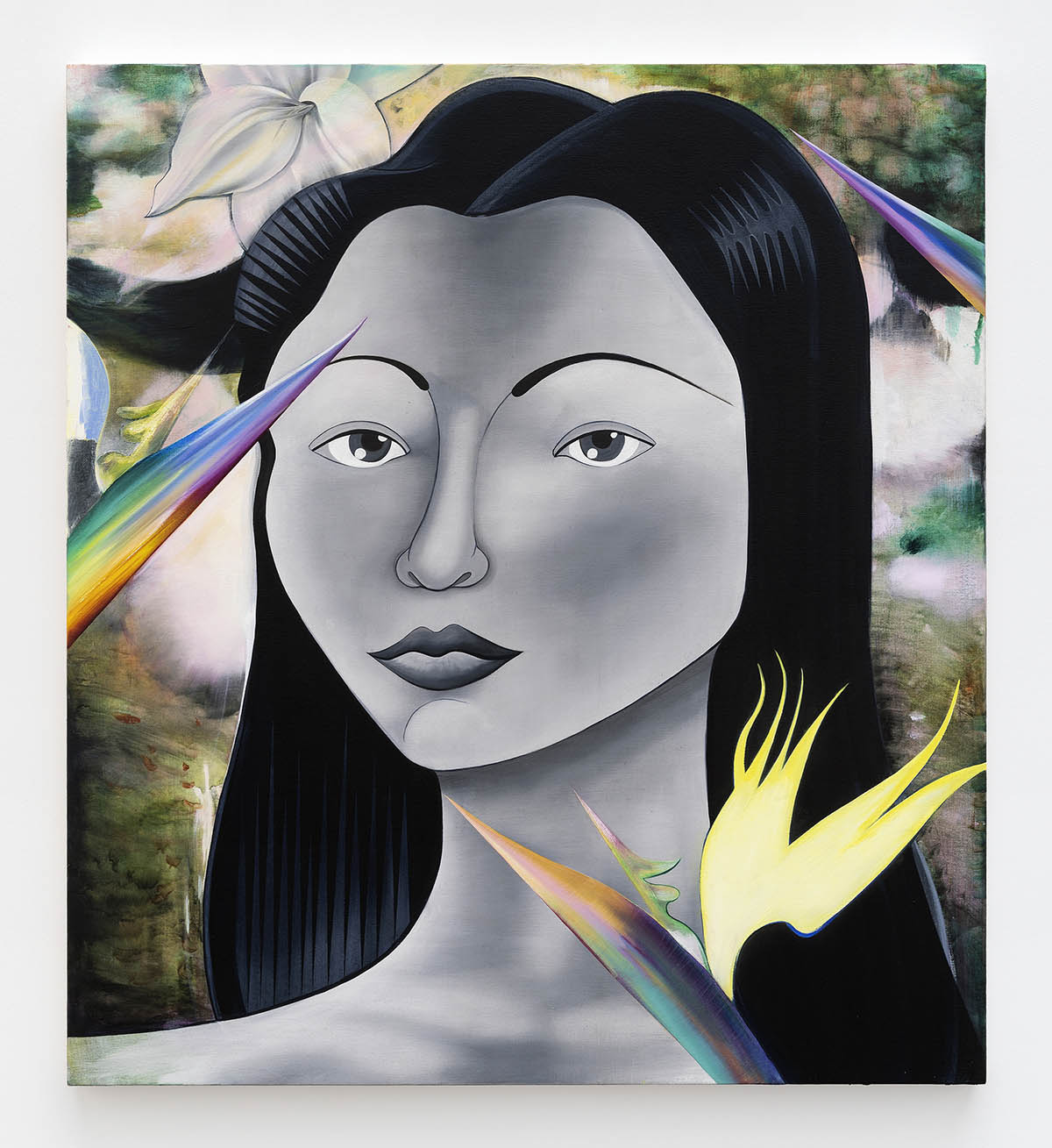 Do you have any reflections on the challenges of the past year?
The past years have been traumatic and filled with grief for so many of us, in ways I still can't process or articulate meaningfully. But I believe I have learned a lesson that I hope I can remember, not just as a painter, but also as a person: If it's not a "hell yes," then it is a "no." – TIME IS PRECIOUS.
Marcela Flórido – www.marcelaflorido.com